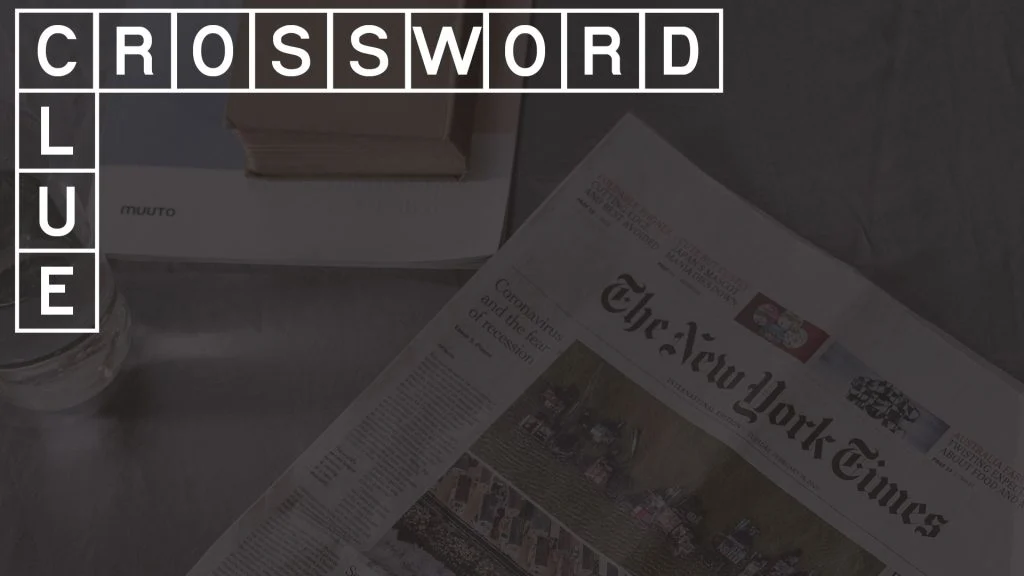 The crossword clue Clothing with 4 letters was most recently seen on May 15, 2022. Below, we have compiled a list of the possible answers for this crossword clue, including those found in prior crossword puzzles. You can also find the definition of the relevant words to help you understand this clue.
The likely answer to the Clothing crossword clue is GARB, which was last seen on the NYT Mini crossword. You may see multiple answers listed below, and that means the same clue was used in other crossword puzzles. The same clue may have different answers, depending on the date of the crossword's publication, so double-check the letter count to make sure it fits in the grid.
Clothing Crossword Clue
The answer to the Clothing crossword clue is:
The crossword clue above was last seen on May 15, 2022 in the NYT Mini.
Clothing Crossword Clue FAQ
Garb Definition
clothing or dress, especially of a distinctive or special kind
a sheaf of wheat.
Word Origin
late 16th century: via French from Italian garbo 'elegance', of Germanic origin; related to gear
dress in distinctive clothes
Garb Synonyms
Synonyms for garb include:
noun
clothes
clothing
garments
attire
dress
costume
outfit
wear
uniform
turnout
array
verb
dress
clothe
attire
fit out
turn out
deck
deck out
trick out
trick up
costume
array
robe
accoutre
cover
Name for Skilled Crossword Solvers
"Cruciverbalist" was a term coined in the 1970s to describe crossword puzzle makers and also skilled crossword players. The word originated from the Latin word "cruci" meaning "cross" and "verbum" or "verbalist" meaning "word" to create a form of "crosswordist."
Related Crossword Clues
That concludes our list of answers for this crossword clue. You can visit our crossword section for more crossword-related content, including puzzles, clue answers, and more. Check out our word games section to find more fun and challenging games and puzzles to play.