Fortnite players looking to knock out the Week 3 challenges might be wondering where to find a temple. One of the Week 3 challenges requires reaching max shields at a temple. Well, there are three temples to choose from, so you have some options. Find all the temple locations in Fortnite Chapter 3, Season 3, on the map below.
There are three temples in Fortnite's Chapter 3 Season 3 map. If you're trying to reach max shields at one of them, we'd recommend landing at one of the locations mapped out below straight off the Battle Bus drop. Find shields in a chest or from downing enemies, and max your shield out while you're at a temple. Not too tricky, as long as you can survive.
Fortnite Temple Locations (Chapter 3 Season 3)
The temples in Fortnite are:
The Temple
The Temple is the first and most obvious landmark with a temple. Players can find this landmark directly northeast of The Daily Bugle, a bit west of the Seven Outpost III in Verdant Valley.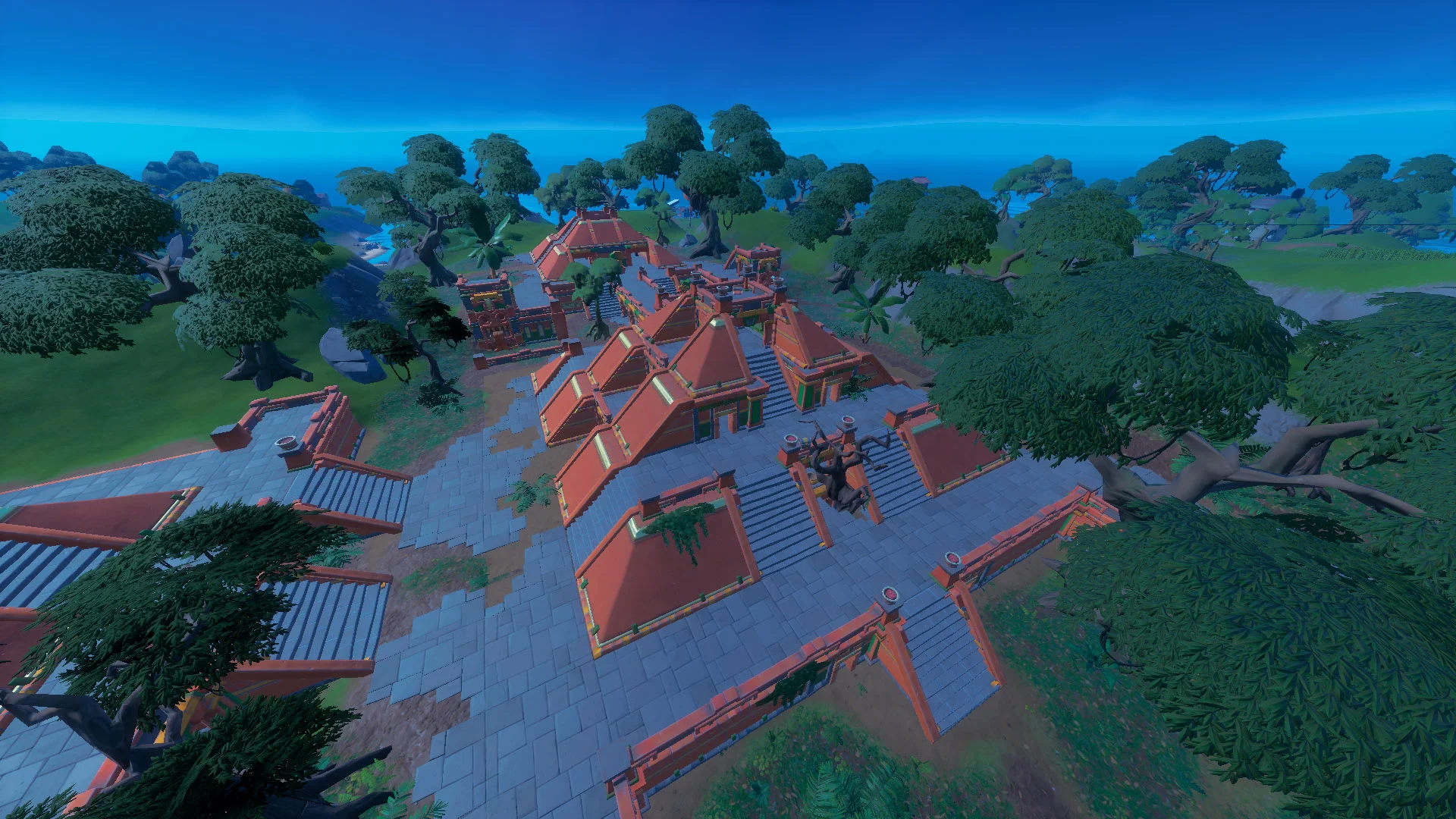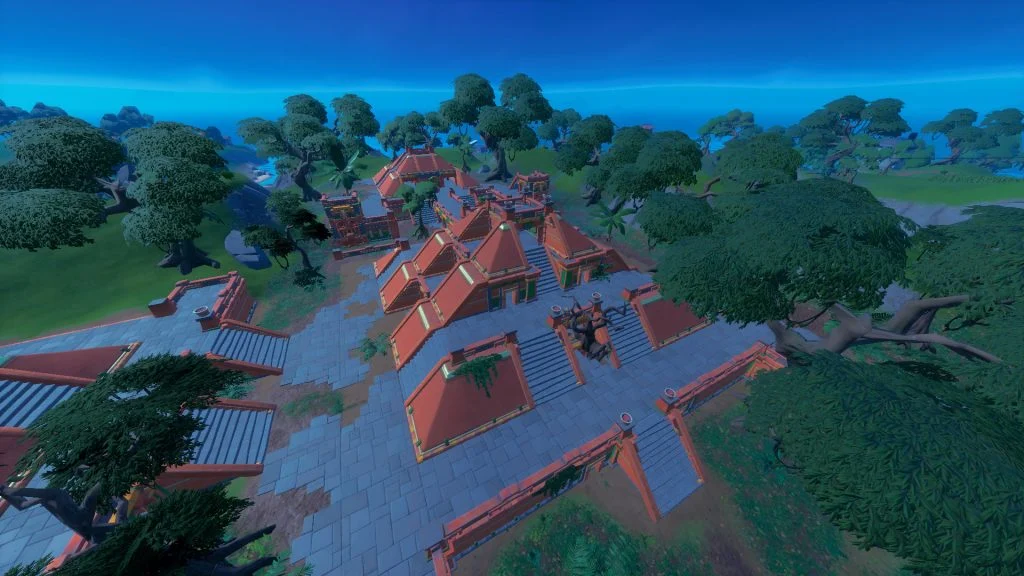 The Ruins
Staying in the same area as The Temple, The Ruins is another landmark containing a temple. Players can find The Ruins east of Daily Bugle, on the eastern coast of the main Fortnite island.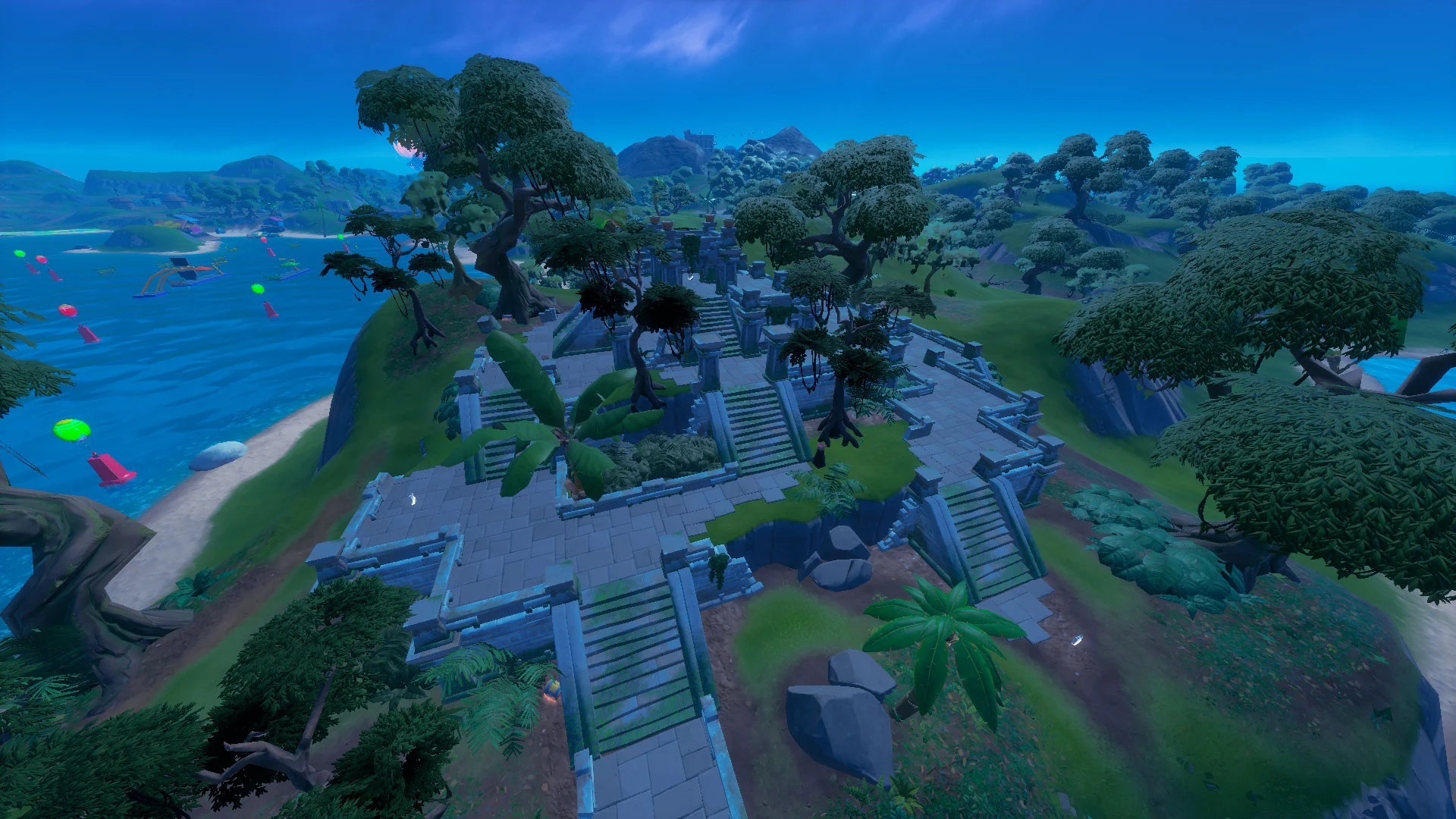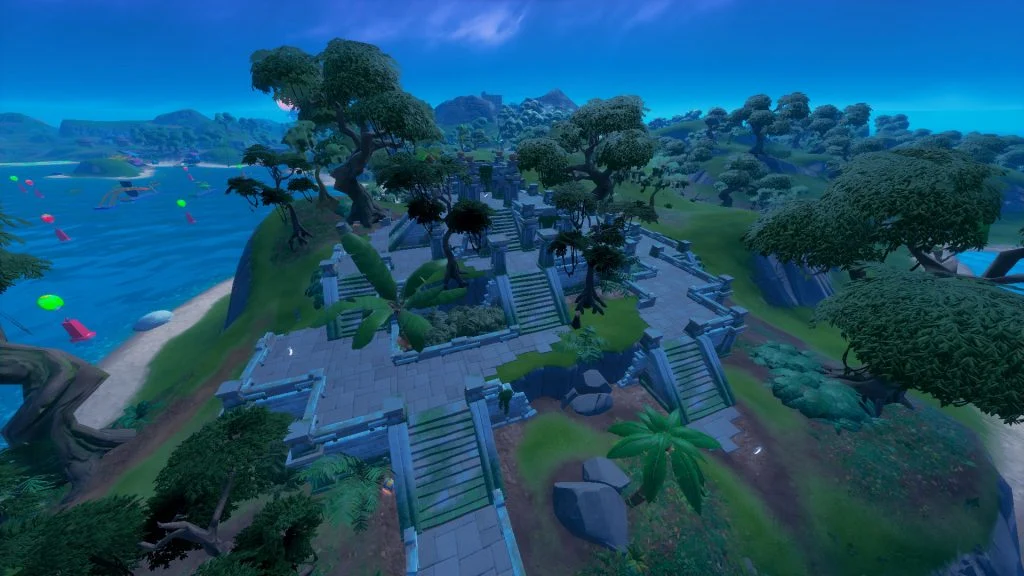 Tumbledown Temple
The last major temple landmark is called Tumbledown Temple. Players can find Tumbledown Temple south of Sanctuary, west of The Joneses.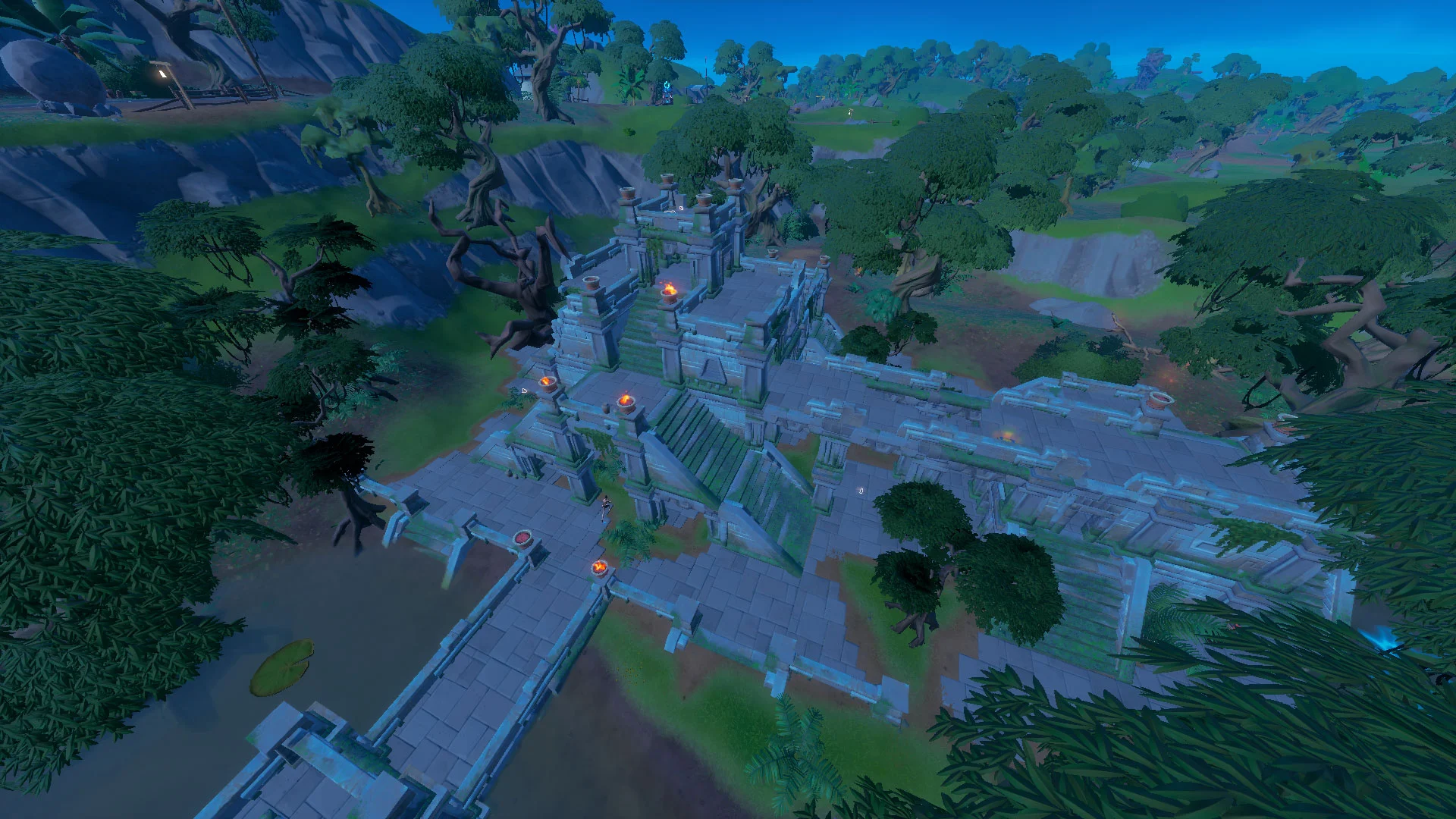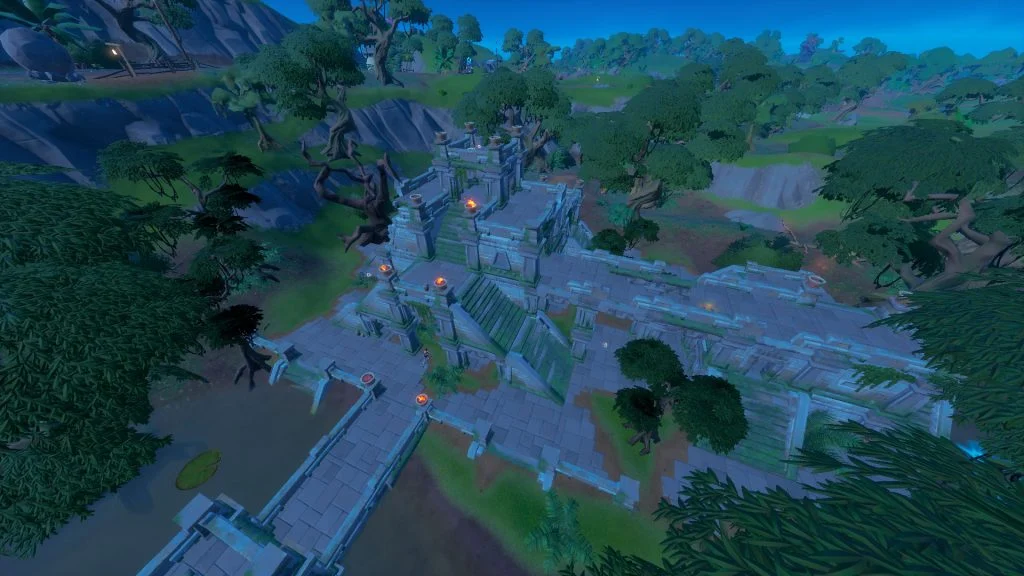 Those are all of the Fortnite temple locations for the Chapter 3 Season 3 map. Again, players looking to knock out the weekly quest to max out shields at a temple will likely want to land at one of the locations mentioned above. Getting there first will give you ample opportunity to loot some chests, collect items, and max out your shields before the enemies start swarming you.
For more related guides and content, check out our Fortnite Section.