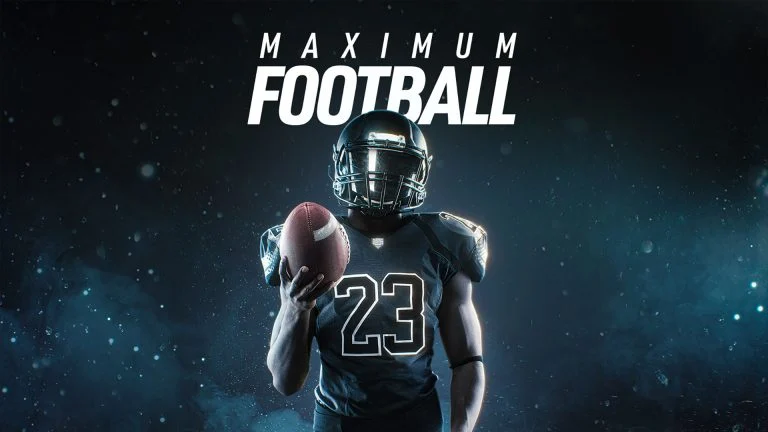 Football fans and gamers looking for a realistic football game alternative may get it soon in the form of a new, upcoming game currently in development called Maximum Football.
Update 2/7/23: This post was updated to reflect a response from Maximum Football.
People who love football games know well that there aren't many good alternatives outside the Madden and NCAA Football franchises. Luckily for fans, a new football game is coming out this spring, and it's free to play. 
Developed by independent developers Invictus Games Ltd. and published by Modus Games, Maximum Football is built with Unreal Engine 5 and seeks to be a football game that lives outside of the NFL. In Maximum Football, players draft their roster, design their team, and act as head coaches for this fantasy pro league.
Maximum Football Platforms
Maximum Football plans to release into early access in the Spring of 2023 on PS4, PS5, Xbox One, Xbox X|S, and PC on Steam. As the game will be free-to-play, anyone with the right platform can hop into the action as soon as it becomes available.
Maximum Football Trailer
The almost one-minute announcement trailer showcases some of the in-game physics and graphics players can enjoy when the game releases. It also shows off some of the fictional teams and environments in which people can play. We see some plays and routes, so we're interested to see how fluid that mechanic is in the game.
Players can customize nearly everything about their teams, from the roster to uniform colors and designs. Though you won't be able to play as your favorite NFL team, it's the perfect game for those that want to role-play as a head football coach.
For those wondering if this is a re-imaging of Doug Flutie's Maximum Football, we reached out to Modus and got this response:
"Modus acquired the rights to the franchise, but it's being built ground-up, so it will be a brand new game. Doug Flutie is no longer a part of the series."
That being said, the iconic Dynasty Mode that was in the original (if you played it, you'll remember) will be in the 2023 release as well — so we're looking forward to that.
Visit the official Maximum Football website to learn more about the game.
What are your thoughts on Maximum Football? Plan on playing when it comes out this Spring? Let us know in the comments section below. 
For more new game releases, see our News Section.