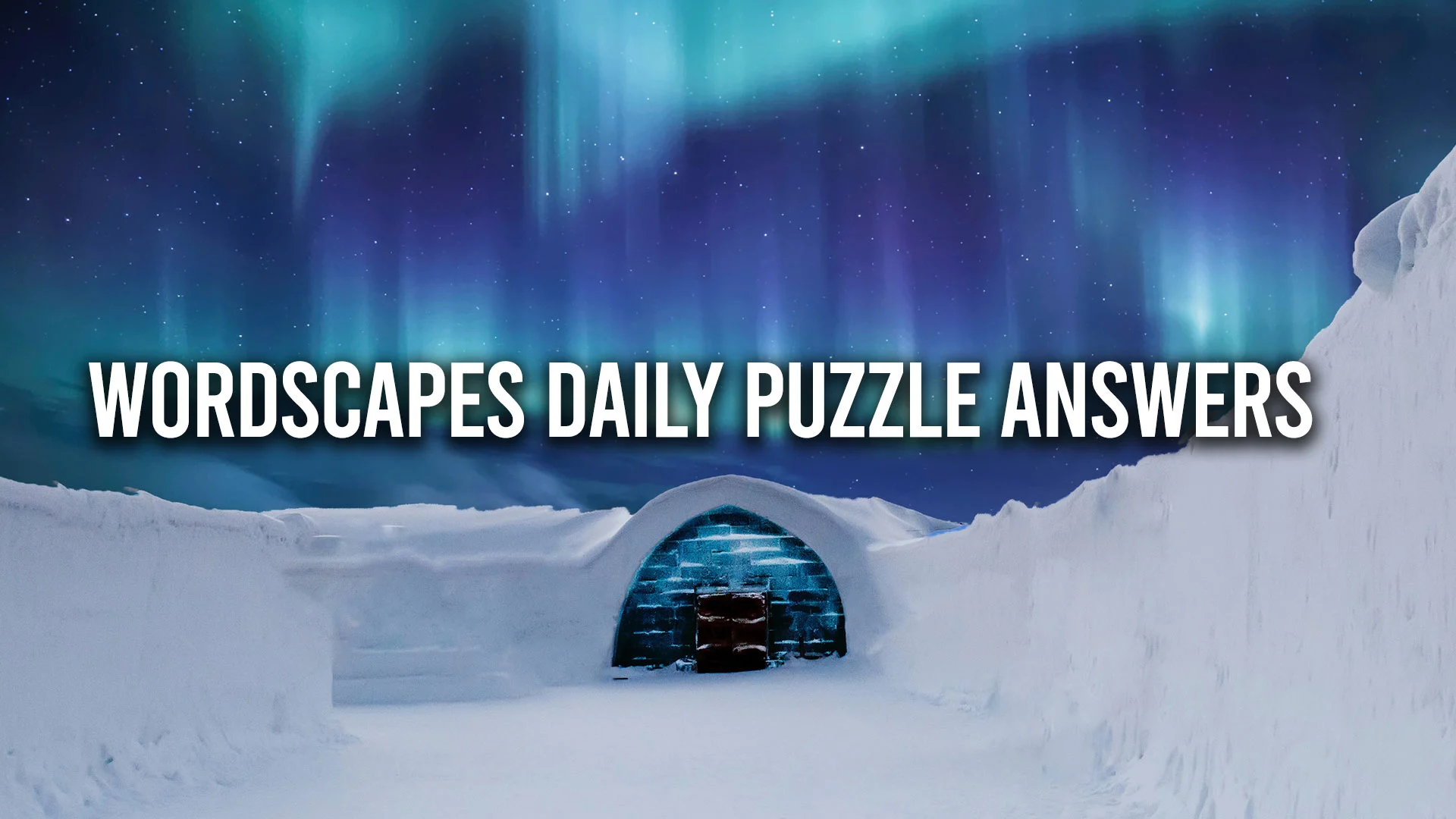 We're here to help you out with today's Wordscapes February 5 2023 daily puzzle answers. Today's puzzle has a total of 10 words, derived from 7 letters: E, U, Q, T, I, R, T. Check out the answers below if you need any help.
We complete and post the daily puzzle every day, so check back later if you ever need help during your Wordscapes adventure. Bookmark our Wordscapes section if you ever need help with any future daily puzzles.
Wordscapes Daily Puzzle Answers February 5 2023
The answers to the Wordscapes daily puzzle on February 5 2023 are:
QUIT
TIRE
TRUE
RITE
TIER
QUIET
QUITE
TRITE
UTTER
QUITTER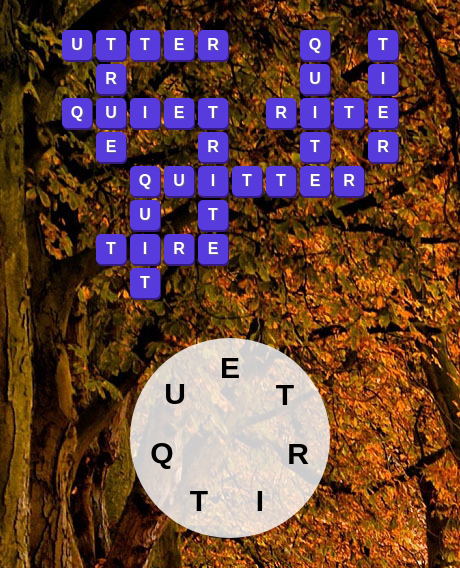 Wordscapes February 5 2023 Daily Puzzle Definitions
QUIT - leave (a place), usually permanently
TIRE - feel or cause to feel in need of rest or sleep
TRUE - in accordance with fact or reality
RITE - a religious or other solemn ceremony or act
TIER - a row or level of a structure, typically one of a series of rows placed one above the other and successively receding or diminishing in size
QUIET - making little or no noise
QUITE - to the utmost or most absolute extent or degree; absolutely; completely
TRITE - (of a remark, opinion, or idea) overused and consequently of little import; lacking originality or freshness
UTTER - complete; absolute
QUITTER - a person who gives up easily or does not have the courage or determination to finish a task
Definitions via Oxford Languages.
That's everything you need to know about today's Wordscapes February 5 2023 daily puzzle answers. For more answers, guides, and puzzles, visit our website's word games section.
Wordscapes is available for Android and iOS devices on Google Play and App Store.