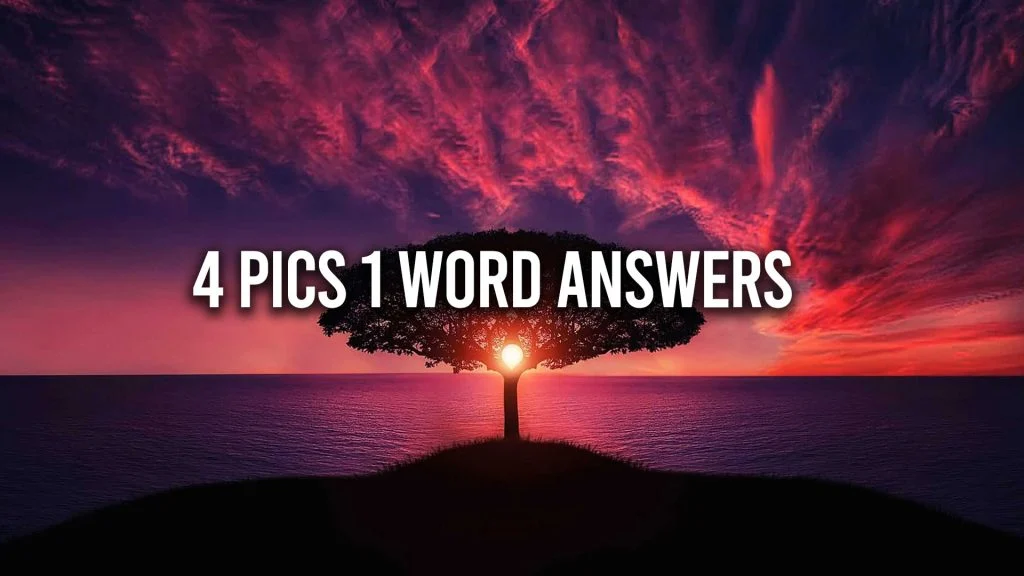 4 Pics 1 Word is a popular family-friendly word game developed by Lotum GmbH for Android and iOS. In this game, players are shown four pictures with one word in common, and the objective is to figure out the word. Players get a letter bank and must try and form the hidden word. If you're stumped, we're here to help with the 4 Pics 1 Word daily puzzle answers.
4 Pics 1 Word Daily Puzzle Answers
Today's 4 Pics 1 Word daily puzzle answers for October 5 2022 are Pear and Boots.
October 4: Moss and Bridge
October 3: Mushrooms and Maple
October 2: Apple and Red
October 1: Tea and Hedgehog
September 30: Stencil and Icon
September 29: Braiding and Gothic
September 28: Paper and Design
September 27: Sticker and Famous
September 26: Printing and Graphics
September 25: Mosaic and Fresco
September 24: White and Symmetry
September 23: Model and SPray
September 22: Marble and Archive
September 21: Auction and Artwork
September 20: Frame and Baroque
September 19: Stains and Octagon
September 18: Idea and Form
September 17: Photo and Drawing
September 16: Metal and Gold
September 15: Stone and Surreal
September 14: Wood and Mixing
September 13: Clay and Abstract
September 12: Sketch and Yarn
September 11: Comic and Dark
September 10: Colorful and Game
September 9: Easel and Forgery
September 8: Museum and Artist
September 7: Palette and Fruit
September 6: Bust and Gallery
September 5: Statue and Portrait
September 4: Flower and Paint
Those are the 4 Pics 1 Word answers for today and the previous two weeks. You can check back daily for the day's answers if you're ever stuck on a puzzle and need help completing it without wasting attempts or coins.
4 Pics 1 Word Answers FAQ
How does the game 4 Pics 1 Word work?
4 Pics 1 Word is a word game where each level displays four pictures that are linked together by a mystery word. Players get a letter bank and the length of the mystery word. The objective is to try and figure out the hidden word linking the pictures together.
What is the game where you guess the word from a picture?
There are many games where the premise is to try and guess a word from a picture. Perhaps the most well-known game utilizing this format is Pictionary. Other similar games include the popular mobile games 4 Pics 1 Word, 2 Pics 1 Word, and Word Pics: Trivia Puzzles.
How do you explain 4 pics 1 word?
In the mobile word game known as 4 Pics 1 Word, players are shown four pictures and must guess the word that the pictures represent.
Try out 4 Pics 1 Word on the App Store and Google Play.
For more word games and answers, check out our list of games similar to Wordle.