About Gamer Digest
Gamer Digest is a website that provides high-level game guides, breaking news, and unbiased reviews for a variety of video games.
At Gamer Digest, we source our talented staff of writers from the gaming community. We want to engage readers by delivering high-quality content that improves the gameplay experience and promotes constructive discussions.
Our website prioritizes helpful and interesting content over irrelevant clickbait and resource-intensive ads. Gamers deserve a reliable, fast, and straightforward take on their favorite games, and we're here to deliver that.
High-Level Game Guides: Our guides are written and vetted by people who actually play the game. Our diverse staff is comprised of casual players and pro-level gamers who have competed at the highest level. At Gamer Digest, you get a higher level of competency and experience in guides.
Breaking News: At Gamer Digest, our finger is on the pulse of the gaming industry. We strive to bring you accurate and insightful breaking news with an understanding of the underlying context. We aren't just journalists; we are gaming journalists.
Unbiased Reviews: We tell it like it is. We don't play favorites, and we don't accept gifts for good reviews. Instead of covering the surface level of games, we dig deep into the gaming mechanics and other things you really care about.
Exclusive Interviews with Innovative Developers: Gamer Digest interviews indie gaming developers you want to hear about or don't hear much from. We ask the questions you care about.
At Gamer Digest, passion truly drives the content on the site. Every article has been written and edited by someone knowledgeable about the game they are writing about. Discussions can take place in our comments section, and we ask all of our readers to abide by our comment guidelines.
Please refer to the contact section below if you want to connect.
---
Who Are We?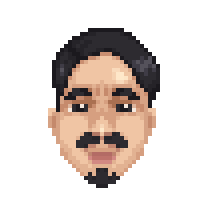 Garrett Ettinger
Editor-in-chief
Garrett has played videogames for the last two decades and loves strategy. In his free time when he's not rax rushing, he's hanging out with friends and watching shows with his cat.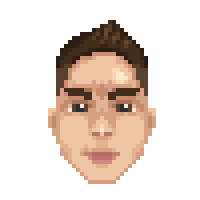 Vinny Winnfield
Senior Staff Writer
Vinny has been gaming since the '90s, and video games remain his passion to this day. When he isn't gaming, he's probably watching someone else do some gaming.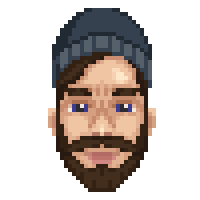 Dan Stark
Senior Staff Writer
Dan has been hooked on games since he put together his first PC as a kid. As a PC enthusiast, he loves tinkering with computers, putting together new builds, optimizing his games for maximum performance, and writing in-depth, comprehensive guides.
Freelance Contributors
---
Careers
We are always looking for passionate gamers and creatives to share their love of gaming with the world through our publication. Please get in touch with us if you wish to become a freelance writer for the website.
---
Contact
To contact us with questions about Gamer Digest, visit our contact us page or get in touch here:
Email: [email protected]
Phone: 609-622-4401
Gamer Digest c/o Quick Scope LLC
1817 Mt Holly Rd
Suite C7 #241
Burlington Township, NJ 08016