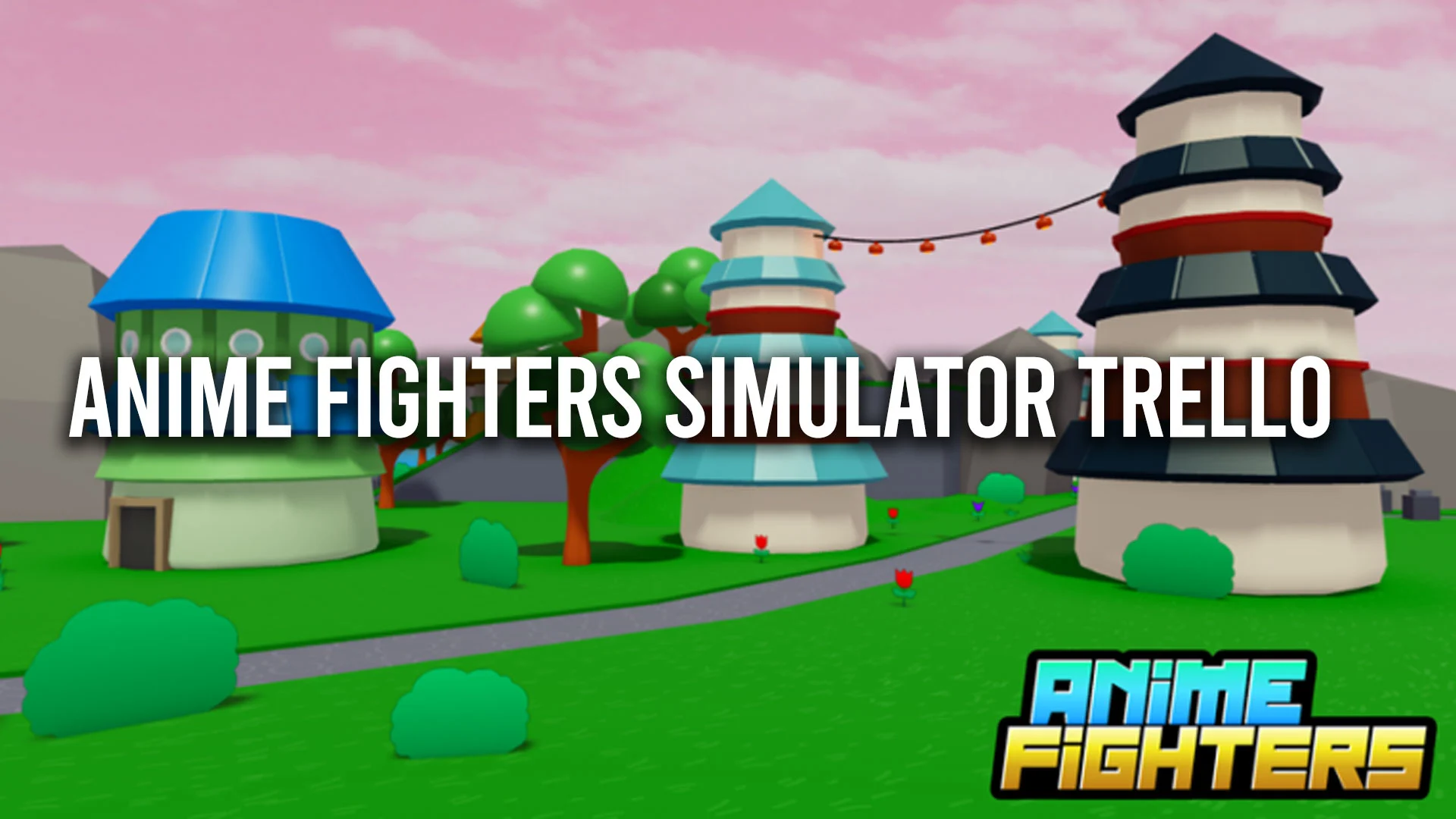 Anime Fighters Simulator is a Roblox Experience created by Sulley. In Anime Fighters Simulator, you can play as your favorite anime characters. The game has popular anime characters from shows like DBZ, One Piece, My Hero Academia, and even Naruto! To learn more about the game, you'll probably want to have the Trello board and Discord server handy, and you'll find links to both of them below.
Visit our Anime Fighters codes page for free in-game boosts, rewards, and limited-time freebies.
Anime Fighters Trello Link
The Anime Fighters Trello link is: https://trello.com/b/nY3oi6hR/official-anime-fighters-trello
Trello connects the developers of Anime Fighters Simulator with the community. While Wikis can sometimes be useful to get information, Trello can provide the game's future. Follow the Trello link to find information about Shiny Fighters, Craftable Fighters, mounts, stars, time trials, defense mode, and the various villages in the game.
Anime Fighters Discord
The Anime Fighters Discord is: https://discord.gg/fbsau5kRVq
Discord is another great place to find more information about AFS. Join the server to chat with other players, get announcements about upcoming updates, and get some trades going with other players.
Anime Fighters Trello Guide
The Anime Fighters Trello guide contains the following information:
Shiny Fighters
Craftable Fighters
Shiny Fighters
Shiny Fighters are rare and stronger variations of already existing versions. Shinies are harder to obtain than their normal variant. The color of a fighter's name and level also appears golden when they are a shiny variant.
Shinies can be obtained simply from the use of Stars, since they're essentially they are basically the same as their normal counterpart, the only differences being rarity, strength, and clothing.
Tips
You can increase your chances of attaining a shiny variant by buying the Shiny Chance upgrade from the NPC within the Time Trial in Super Island.
Another way of increasing your chances of a shiny is from the Shiny Boost item, which gives you a 50% chance to attain a shiny for 2 minutes, so use it wisely. This item can be obtained from The Merchant.
Craftable Fighters
Craftable Fighters, also just known as just Crafts or Craftables, are unique fighters that are essentially stronger than normal Mythical fighters from the same world. There is only 1 Craftable from each world that can be obtained.
Craftables and their shiny variant can be obtained by crafting them at the Crafting Machine, which can be found in the world you want to get a Craftable in.
That's everything you need to know about the Anime Fighters Trello and Discord, and we hope you learn more about the game by joining them. For more Roblox goodness, visit our Roblox guides wiki for codes and Trello links to the most popular experiences.