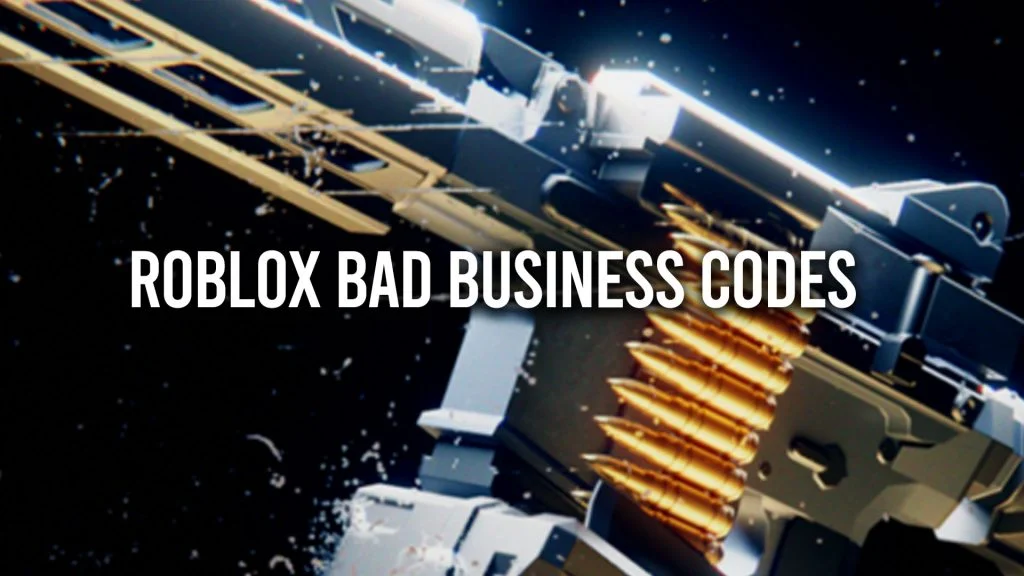 Roblox has become well-known for its innovative first-person shooter games, and Bad Business is one of the pioneers. The experience, developed by Ruddev Media, is a fast-paced, action-packed FPS game where players can choose from various weapons and maps. Put your aiming skills to the test, and grind to unlock new skins and in-game items to complete your loadout.
Explore our Bad Business codes list to get free in-game credits, unique skins, collectible stickers, and weapon charms. You can use these codes to add exclusives to your collection while they last. You can find out how to redeem them in Bad Business in the section below. Also, codes do not last forever, so bookmark this page and check back soon for updates.
For more Roblox first-person shooter fun, head over to our Aimblox codes page for some freebies. Visit our Roblox guides wiki page for more codes and walkthroughs for your favorite games.
Bad Business Codes
Active Bad Business Codes:
8TEEN: 2000 Credits
NEWERA: 2000 Credits
kaching: 2000 Credits
theboys: All Might T Skin
adoptme: Adopt Me Stickers
ruddevmedia: Ruddev Media Charm
doge: Doge Charm
mulletmafia: Mullets Charm
syn: SynthesizeOG Charm
xtrnal: Xtrnal Charm
huz_gaming: Huz Charm
zylic: Zylic Charm
wildaces: Wild Aces Charm
doodledarko: Doodle Charm
risen: Risen Charm
viking: Bearded Muscle Charm
unicorn: VR Goggles Charms
r2: R_2M Charm
mbu: Bearded Muscle Charm
fr0gs: Free The Frogs Charm
lecton: Lecton Gaming Charm
gun: Jup Charm
godstatus: God Status Charm
notvirtuo0z: Imminty Charm
Z_33: Zekro 3300 Charm
blue: Blue Grass Monkey Charm
pet: PetrifyTV Charm
Expired Codes:
There are no expired codes at this time.
What are Roblox Bad Business Codes?
Bad Business codes are strings of letters and numbers released by the game developer. Codes are active for a limited time and reward players with in-game items like charms, credits, and skins. Codes expire after a short time, so use them while they are active if you do not want to miss out.
How do I redeem codes for Bad Business?
To redeem codes in Bad Business, start by launching the game inside Roblox. Before loading into a match, tap on the gift box icon on the bottom right corner of the screen. Enter any working code from the list above into the code redemption box, and hit Redeem to claim the corresponding reward. All code rewards go directly to your inventory.
How do I get more Bad Business Codes?
The best way to get new codes for Bad Business is by following the developers on Twitter and joining the community Discord server. Also, you can join the Roblox group for daily rewards, game updates, and announcements. We monitor all the known code distribution locations and add them to our code wiki here to make it easy for you.
To play Bad Business, download the Roblox application from Google Play and the App Store.