In BattleBit, ranking up in the game provides players with a wide array of gadgets and weapons that they can use to rack up kills in the game. While your overall Rank dictates which weapons become available per class, the weapon rank is dictated by how many kills you can get with the weapon. For this reason, it's pretty important to learn how to check your kill count and stats in BattleBit.
How to View Kill Count for Each Class in BattleBit Remastered
To view your kill count for each class in BattleBit, select Solider on the main menu, then select Stats. Scroll down to the bottom of the screen, and here you'll see kills for each of the classes in the game.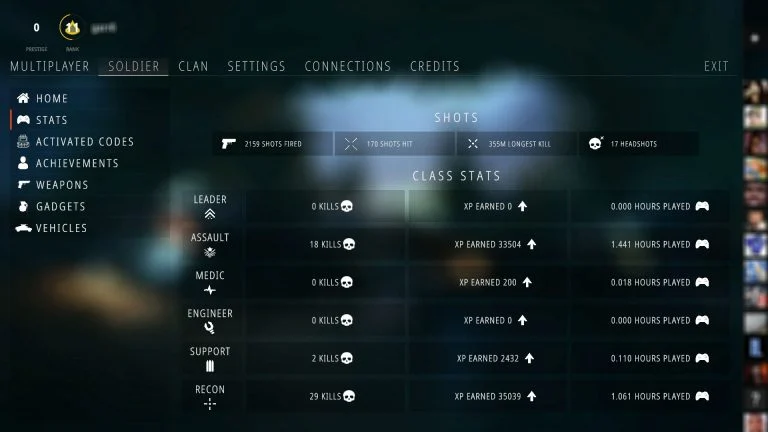 RELATED: BattleBit: How to Unlock New Weapons
Here, you can also find other useful stats like hours played, XP earned, as well as how many headshots you've got, and what your furthest kill was. BattleBit does a good job of aggregating all your stats, so there's a lot to look at on this page.
Getting kills with certain classes will slowly unlock different weapon mods for that class, which you can use to dominate the enemy team on the battlefield.
If you're looking for other quick and straightforward guides like this one, make sure to check out our BattleBit section.