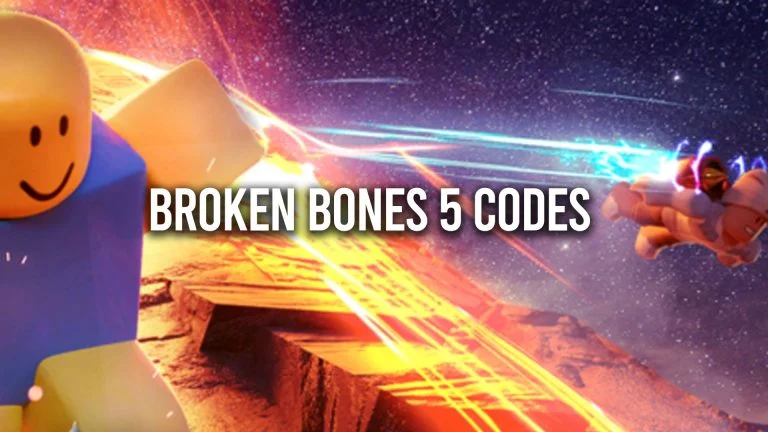 Broken Bones is a physics-based Roblox game created by Wavey Games. The objective is to launch yourself down a mountain and break as many bones as possible. Get bonus points for sprains and dislocations, as shown on your x-ray in the post-fall analysis.
Players can use Broken Bones 5 codes to get free in-game potions and other rewards. Potions are a good way to get limited-time boosts, so you can break even more bones than ever and level up quickly. The only catch is that codes come and go, so check back daily for new ones! 
February 5 2023: We checked for new Broken Bones 5 codes.
Broken Bones 5 Codes
Active Broken Bones 5 codes:
LIKE20K: Free Items
FOLLOW1000: Fuel Boosters
Expired Broken Bones 5 codes:
What are Roblox Broken Bones 5 Codes?
Broken Bones 5 codes are rewards created by the game developer that players can redeem for various in-game items. The items can range from potions to boosts, which will help you level up faster and break more bones! Codes expire after a short time, so make sure to use them while they last.
How do I redeem codes for Broken Bones 5?
Players can redeem codes for Broken Bones 5 by following these steps:
Launch Broken Bones 5 on Roblox.
Go to the Lobby.
Tap the Codes button.
Enter a working code and tap Redeem.
How do I get more Broken Bones 5 codes?
The best way for players to get more codes for the game is by visiting the Broken Bones 5 game page on Roblox and following the developers on Twitter. There's also a public Wavey Games Discord server players can join to chat with other players and get various updates about the game.
To play Broken Bones 5, download the Roblox application from Google Play and the App Store.