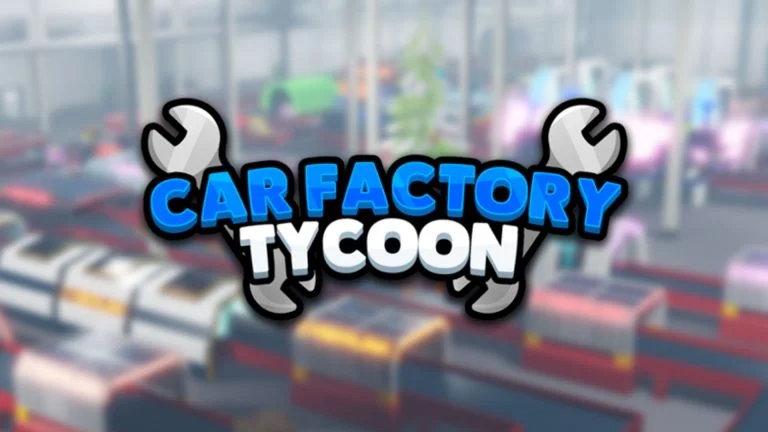 Want to become Roblox's biggest virtual car parts manufacturer? Now you can in Car Factory Tycoon, a Roblox game from Cyberlink Studio. In this game, players build their virtual own car factory to manufacture a bunch of different car parts, all with the hopes of becoming filthy rich and climbing to the top of the leaderboards.
To help you get started, you can use the Car Factory Tycoon codes listed below for some free in-game cash. The codes expire quickly, so make sure to use them while they last if you don't want to miss out on an opportunity to improve your in-game car factory!
January 30 2023: We checked for new Car Factory Tycoon codes.
Car Factory Tycoon Codes
Active Car Factory Tycoon codes:
Expired Car Factory Tycoon codes:
What are Car Factory Tycoon codes?
Car Factory Tycoon codes are rewards created exclusive by the game developer. Players can redeem these codes for in-game cash and other limited-time rewards. Codes are a good way to get a little in-game cash infusion so you can grow your factory to new heights.
How do I redeem codes for Car Factory Tycoon?
To redeem codes in Car Factory Tycoon, launch the game and tap on the Twitter icon on the bottom menu. It's the leftmost bird icon. After clicking the icon, a code menu will pop up, and that's where you can enter a working code.
How do I get more Car Factory Tycoon codes?
The best way to get more codes in Car Factory Tycoon is by visiting the Roblox game page. Check the game description, and you'll often find a code listed there. Otherwise, you can follow the developer on Twitter and join the Cyberlink Studios Discord server to chat with other players and get updates straight from the developers.
To play Car Factory Tycoon, download the Roblox application from Google Play and the App Store.