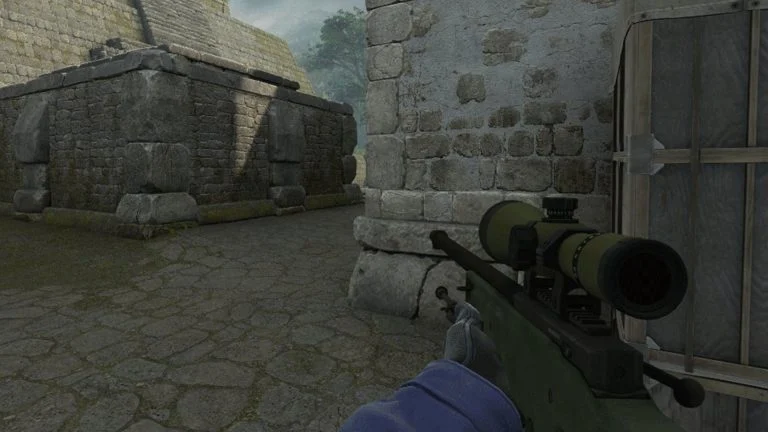 Counter-Strike: Global Offensive is a competitive tactical first-person shooter game that never dies. In fact, it's still breaking records as we ring in 2023. As of Saturday, February 11, 2023, CS:GO hit a new all-time record for current players, with 1,320,219 active players.
Recently, Counter-Strike: Global Offensive announced the new Revolution Case, featuring 17 weapon finishes from community artists, as well as gloves from the Clutch Case as rare special items. The update also includes the Espionage Sticker Capsule, with 21 unique stickers from Stream Workshop Artists.
Lastly, the update also includes the Denzel Curry ULTIMATE music kit, which features Denzel Curry tracks like "Walkin," "ULTIMATE," and more from the 2022 album "Melt My Eyez See Your Future."
The updates rolled out to Counter-Strike: Global Offensive on February 9, 2023. There's no doubt the new update played some role in the new concurrent player count record, but it's tough to say whether or not that's the primary driver of players.
Today also marks the semi-finals for the Intel Extreme Masters Katowice 2023 event, featuring two best-of-three matches — Na'Vi versus Heroic and G2 Esports versus Team Liquid. Tomorrow is the finals, with G2 Esports facing off against Heroic. We'll have to wait and see if Sunday will be another record-breaker.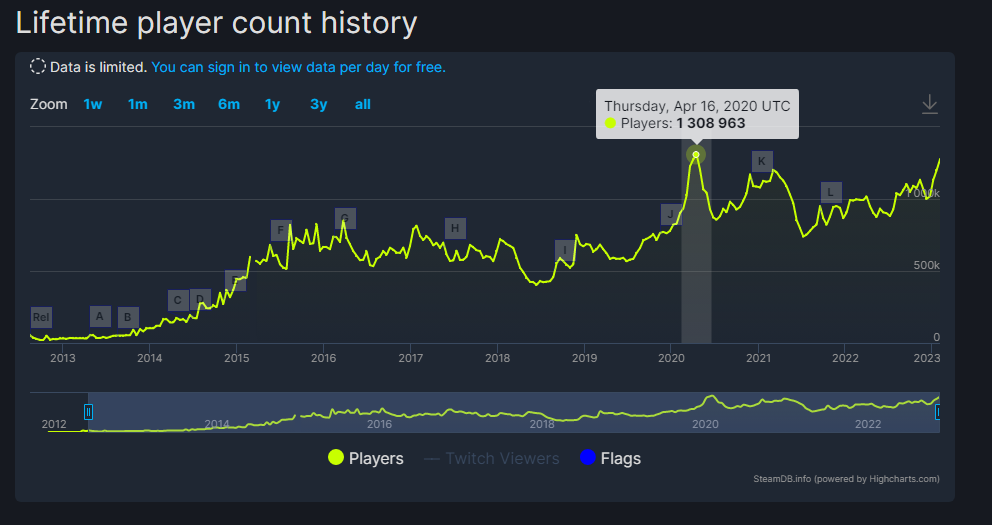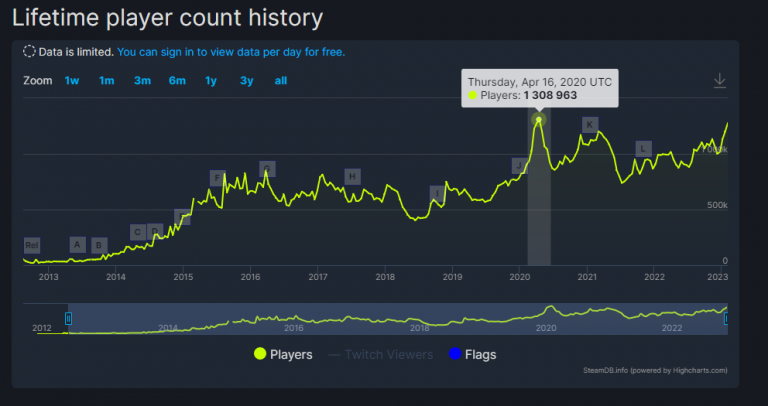 The overall trend of CS:GO has been increasing since mid-2018. Before today, the all-time current player peak was 1,308,963 on April 16, 2020. As a game that rarely receives updates, it's impressive to see a classic living up to the test of time.
Counter-Strike: Global Offensive is the fourth Counter-Strike series developed by Valve Corporation and Hidden Path Entertainment. The original Counter-Strike released on November 9, 2000, and Global Offensive launched on August 21, 2012.