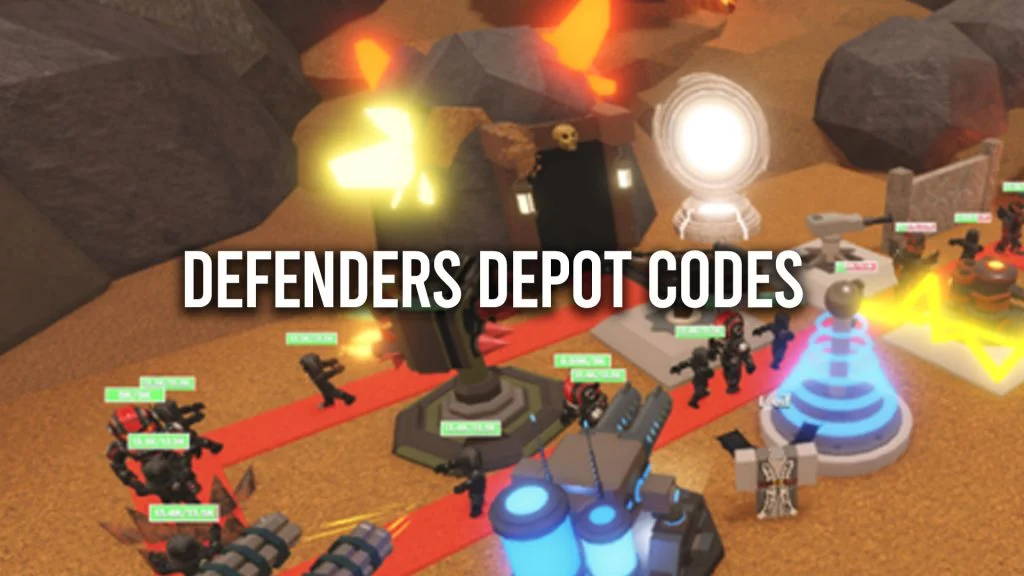 Tower Defense games are a popular genre on the Roblox platform, and there are plenty of them to check out. Defender's Depot is an experience developed by I_eif for the Roblox metaverse. In this retro tower defense-style game, players construct their base to fend off waves of enemies and compete for a spot on the leaderboard.
Players can browse our Defender's Depot codes list below to get some free in-game basic crates, tower skins, tokens, and more. Codes are a great way to get some exclusive freebies for a limited time. The catch is that these codes expire after a short time, so make sure to check back soon if you don't want to miss out.
Switch it up with some other Roblox games and visit our Tapping Simulator codes page. 
January 31 2023: We checked for new Defenders Depot codes.
Defenders Depot Codes
Active Defenders Depot codes:
bingchillin: Basic Crate
*%@?: Basic Crate
65M!: Basic Crate
300kFAVE: Basic Crate
festiveTime: Basic Crate
snowsnosns: Basic Crate
winteriscoming: Basic Crate
DD2: Basic Crate
60M!: Basic Crate
candy: Basic Crate
corn: Chat Token
soonTM: Basic Crate
gaming: Basic Crate
settingsnoway: Chat Token
spamspam: Chat Token
tags?!: Chat Token
Ascensions!: Chat Token
ascend?: Chat Token
SUPERCHAT: Chat Token
tahc labolg: Chat Token
token?: Trade Token
wal: Shiny Wall
ZaP: 10000 Coins
speeeed: Basic Crate
killALLpls: Basic Crate
spooky: Basic Crate
bugcatcher: Basic Crate
69: 69 Coins
What are Roblox Defenders Depot Codes?
Defenders Depot codes are strings of letters and numbers given out by the game developer. These limited-time codes can be redeemed for free in-game items like crates, skins, and tokens. Codes expire quickly, so check for new ones often to avoid missing out on freebies.
How do I redeem codes for Defenders Depot?
To redeem codes for Defenders Depot:
Launch Defenders Depot on the Roblox platform.
Tap on the Settings button on the left side of the screen.
Enter a working code into the code redemption box.
Press the Check button and enjoy your free rewards.
How do I get more Defenders Depot codes?
The best way to get new codes for Defenders Depot is by following the Defenders Depot Roblox page. You can also join the Defenders Depot Discord to stay up-to-date with any announcements. We monitor all the known code sources here and add them to our code wiki for your convenience, so follow along if you never want to miss out on freebies.
To play Defenders Depot, download the Roblox application from Google Play and the App Store.