Diablo IV Season 1, Season of the Malignant, introduced new mechanics and new tasks in the form of Chapter objectives players can complete by performing a series of different dungeons and other things in the game. If you've completed a few objectives but have no idea where to find the list of them all, then you're probably not alone. This quick guide will walk you through how to view the new Season 1 objectives in the Blizzard ARPG.
How to View Seasonal Objectives in Diablo IV
To view seasonal objectives, hit the Season tab on the map overview, then hit the Season Journey button to open the different Chapter objectives and your current progress.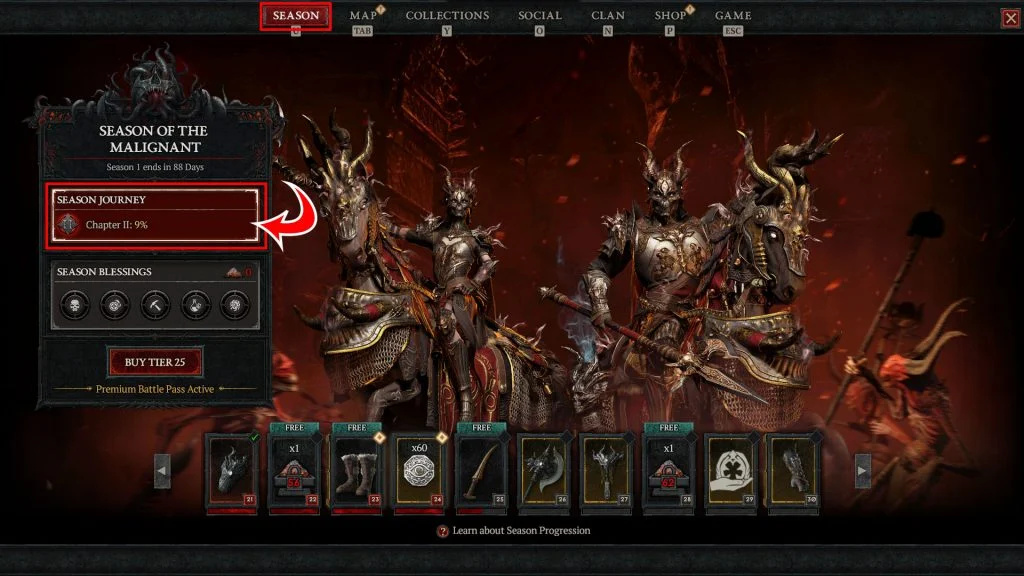 Players can also unlock new cosmetics as part of their Battle Pass from the Season Journey screen. You'll need to select the cosmetic to unlock it from the rewards bar at the bottom of the screen.
And there you have it. Yep, we know that this seems like a pretty silly guide, but if you were having issues actually finding all of the different tasks because it's brand new, you shouldn't blame yourself. It took us a few minutes to finally figure it out ourselves.
If you're looking for more content on the game, make sure to visit our Diablo IV section.