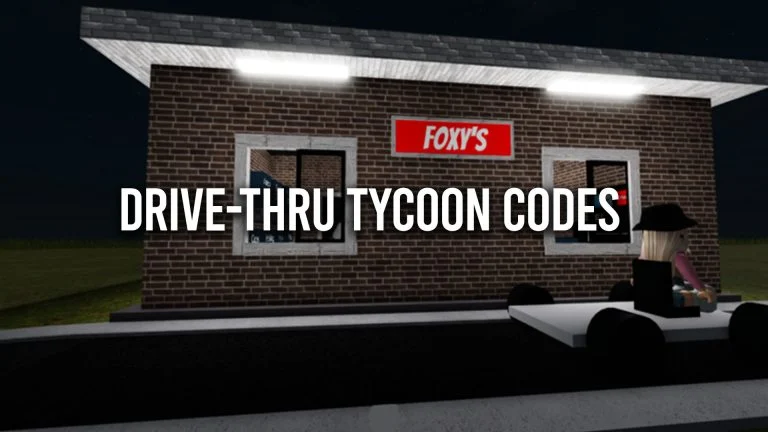 Drive-Thru Tycoon is a Roblox game created by Toxic Fox. In this game, players start off cooking some hotdogs with friends and work their way up to building a full-fledged drive-thru restaurant. Serve your loyal customers and use the profits to upgrade your building and appliances as you climb your way to the top of the leaderboards.
New players can use the Drive-Thru Tycoon codes below to get some extra in-game cash and other limited-time freebies. Whether you're just starting out or you're already a Drive-Thru Tycoon, these freebies will always come in handy. You can check back soon for new codes!
For more Roblox freebies, visit our Blox Fruits codes, Pet Simulator X codes, Car Factory Tycoon codes, and Car Dealership Tycoon codes pages.
February 5 2023: New update released. We are checking for Drive-Thru Tycoon codes.
All Drive-Thru Tycoon Codes
Active codes:
9milwow: 500 in-game cash
Toxicfox: 500 in-game cash
NewYear2023: 400 in-game cash
8milwow: 1000 in-game cash
Expired codes:
There are no expired codes at this time.
Visit our Roblox game codes page for more freebies for your favorite Roblox games!
How do I redeem codes for Drive-Thru Tycoon?
Players can redeem codes by launching Drive-Thru Tycoon, tapping the Menu button, and then clicking on Codes. Enter any working code from the list above into the code box, and then press Enter to redeem the rewards. Easy peasy!
Where do I get more Drive-Thru Tycoon codes?
Get more codes for the game by visiting the Drive-Thru Tycoon game page on Roblox. Fans of the game can also join the Foxhole Discord server to chat with other players and get various updates and announcements. Regardless, we always have the latest codes on this page!
To play Drive-Thru Tycoon, download the Roblox application from Google Play and the App Store.