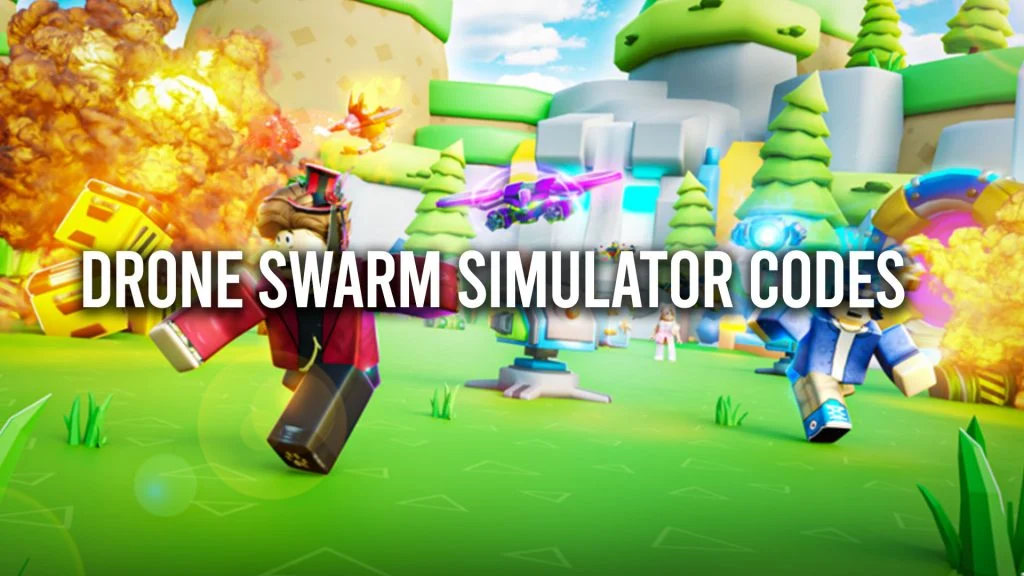 Do you dream of owning a drone army that you can use to battle against your enemies? In Roblox's Drone Swarm Simulator, you can collect powerful drones and level up your stats to become the strongest player in the game. Equip and use your drones to eliminate enemy defenses and defeat them to gain gems and coins. See if you can unlock the best drones in the game by unlocking new worlds and exploring new areas.
New players can use the Drone Swarm Simulator codes list below to get free in-game items like coins and gems. Codes can be a good way to get a headstart in the game for new players and for existing players to gain some freebies. The catch is that codes expire after a short time, so use them while they last if you want to take advantage of freebies.
For more freebies, head over to our My Garage Tycoon codes page to take advantage of more in-game items.
January 30 2023: We checked for new Drone Swarm Simulator codes.
Drone Swarm Simulator Codes
Active Drone Swarm Simulator codes:
riseup: Phoenix Drone
FLEX: 1 Damage Boost
LIKEGEMS: 1 Gem Boost
DiamondNose: 1 Coin Boost
BossBoost: 1 Damage Boost
FeelingLucky: 1 Luck Boost
YummyOats: 1 Double Coin Boost
Coinchaser: Hologram Drone
Release: 500 Coins
Expired Drone Swarm Simulator codes:
There are no expired codes at this time.
What are Roblox Drone Swarm Simulator codes?
Drone Swarm Simulator codes are strings of letters and numbers given out by the game developer. These limited-time codes can be redeemed in-game for exclusive rewards like free gems, coins, and boosts, which you can use to collect more drones. Codes expire after a short time, so check them often to avoid missing out on freebies.
How do I redeem codes for Drone Swarm Simulator?
Roblox players can redeem codes in Drone Swarm Simulator by launching the game and tapping on the shopping cart icon to open the shop. Scroll to the bottom of the Special Shop window, and find the codes section. Enter a working code into the code redemption box, and then tap CONFIRM to redeem your reward.
How do I get more Drone Swarm Simulator codes?
The best way to get new codes for Drone Swarm Simulator is by joining the official community Discord server. Fans can also follow the developers on Twitter to stay up-to-date with announcements, news, and updates. Follow along with our code wiki on this page to stay in the loop with new codes, as we gather them from all over the internet.
To play Drone Swarm Simulator, download the Roblox application from Google Play and the App Store.