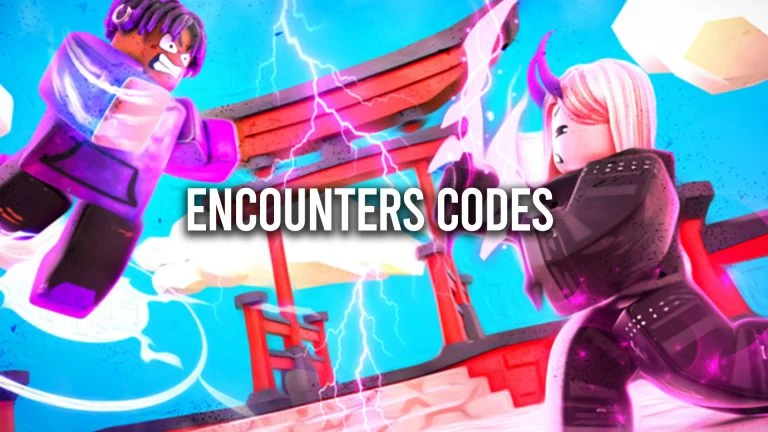 Roblox Encounters Fighting is a Roblox fighting game created by Voldex. Pick from a variety of characters, and brawl it out in an arena to be the last one standing. Use ability combos and try to master your champion to become unbeatable. If you love Nintendo's Smash Bros., this game might be right up your alley.
Players can use the Encounters fighting codes list below for Roblox to get free in-game crystals. Crystals can be used at the Skins Shop to summon rare skins so you can stand out from the competition. The codes for Encounters expire quickly, so make sure to use them while they last, and check back soon for updates!
Visit our Roblox guides wiki page for more codes and walkthroughs for your favorite games.
February 4 2023: New update released. We are checking for Encounters Fighting codes.
All Encounters Fighting Codes
Active Encounters Fighting codes:
275KLIKES: 1000 Crystals
250KLIKES: 500 Crystals
Expired Encounters codes:
225KLIKES
200KLIKES
150KLIKES
100KLIKES
75KLIKES
FFA
Roblox Encounters FAQ
The Roblox Encounters FAQ aims to answer questions about codes, how to redeem them, and how to get more. You can always bookmark this page and check back later for updates.
What are Roblox Encounters Codes?
Encounters codes are strings of random letters and numbers released periodically by the game's developers. The codes can be redeemed in-game for free items and currency, like cash, characters, and skins. Codes do not last forever; new ones usually release when the game hits new milestones.
How do I redeem codes for Encounters?
Roblox players can redeem codes in Encounters by launching the game and tapping the Twitter icon on the left side of the screen. On the Rewards page, enter a working code into the code redemption box and press the Verify button to claim the associated rewards.
How do I get more Encounters codes?
Players can get more codes for Roblox encounters by joining the community Discord, following the developers on Twitter, and visiting our Encounters wiki. The Discord also community chat rooms where players can chat with other like-minded folks and learn more about the game. We update our list as soon as new codes are released, so check back soon for updates.
To play Encounters Fighting, download the Roblox application from Google Play and the App Store.