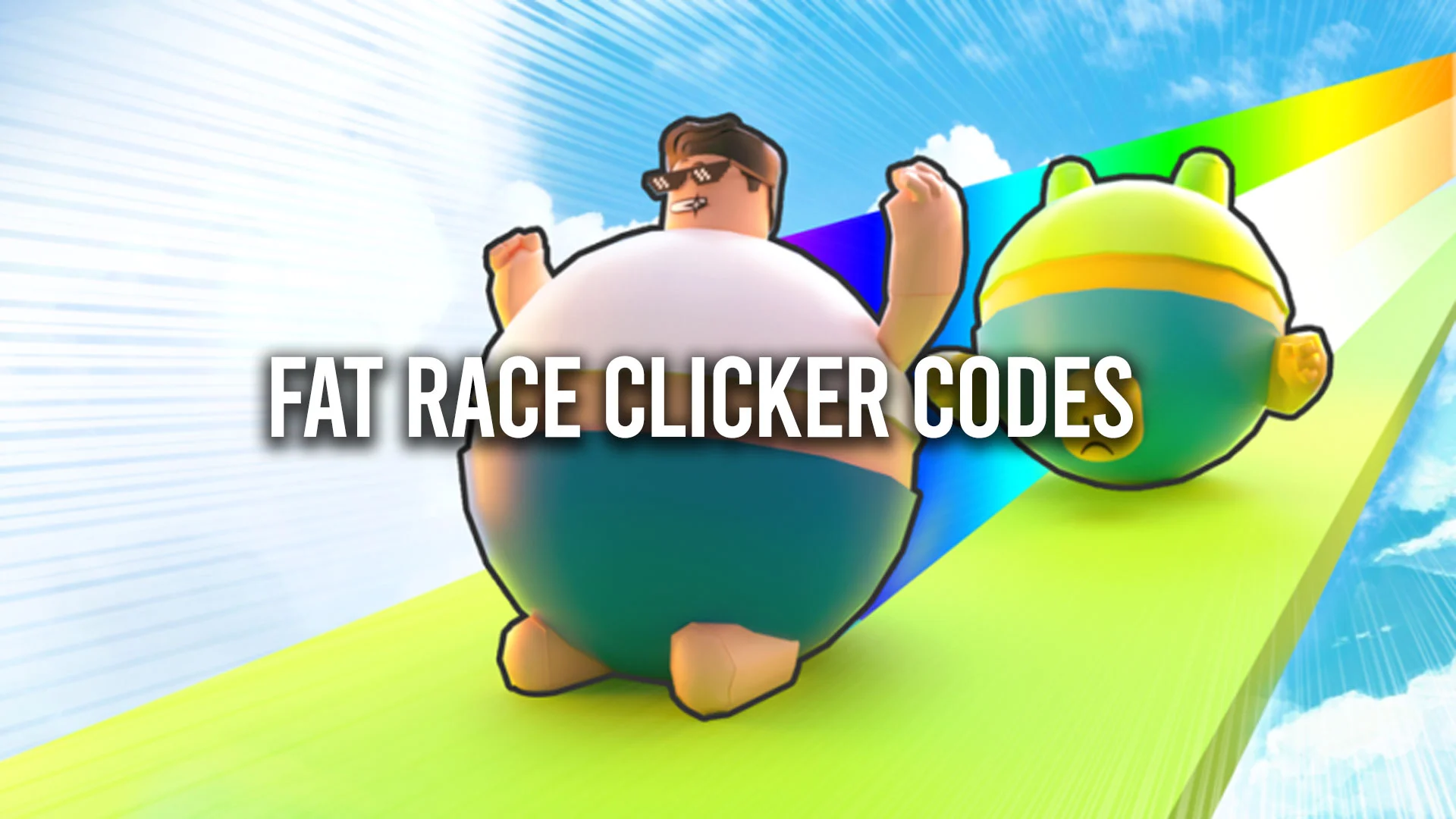 Love getting fatter and fatter while somehow getting faster in the process? Fat Race Clicker is a Roblox Experience developed by DarkGaming! In Fat Race Clicker, players click as fast as they can to gain wait and go faster in races against other players.
If you're new to Fat Race Clicker, you might be wondering how to get a jumpstart on your Armory. Luckily we have all the Fat Race Clicker Codes below for some quick and free boosts and in-game cash.
Want to try a different Roblox game? Head over to our War Tycoon codes page for more freebies. Visit our Roblox guides wiki page for more codes and walkthroughs for your favorite games.
January 31 2023: We checked for new Fat Race Clicker codes.
Fat Race Clicker Codes
The Fat Race Clicker codes are:
SUN: Wins Potion (2x)
FREEBOOST: Wins Potion (2x)
6M: Toxic Food Potion
ST34M: Toxic Food Potion
TRADESOON: Wins Potion (2x)
DailyDays: Wins Potion (2x)
X2: Wins Potion (2x)
ONSIDEKILLER: Toxic Food Potion
DISCOBOY: Toxic Food Potion
3M: Luck Potion (2x)
2M: Wins Potion (2x)
CYB3RPUNK: Boosts and Potions (Discord Exclusive)
N1GHT: Boosts and Potions
release: Wins Potion (2x)
luckyday: Luck Potion (2x)
spoiled: Toxic Foods Potion
These promotion codes are strings of letters and numbers given out by the game developer. Limited-time codes can be redeemed for free cash to help you purchase more food to go faster and win more races. Codes expire quickly, so check for new ones often to avoid missing out on freebies.
Fans of the game can follow the page on Roblox to stay up-to-date with new codes. You can also follow the developers on Twitter, join the Dark Gaming Discord server, and hop into the Roblox Group for more rewards, updates, and codes.
Redeeming Codes in Fat Race Clicker
To redeem codes, open the Fat Race Clicker Roblox experience and click the shopping cart icon. Then, scroll down the page and enter the code into the code redemption box. Press Enter, and you'll automatically receive the rewards associated with the code.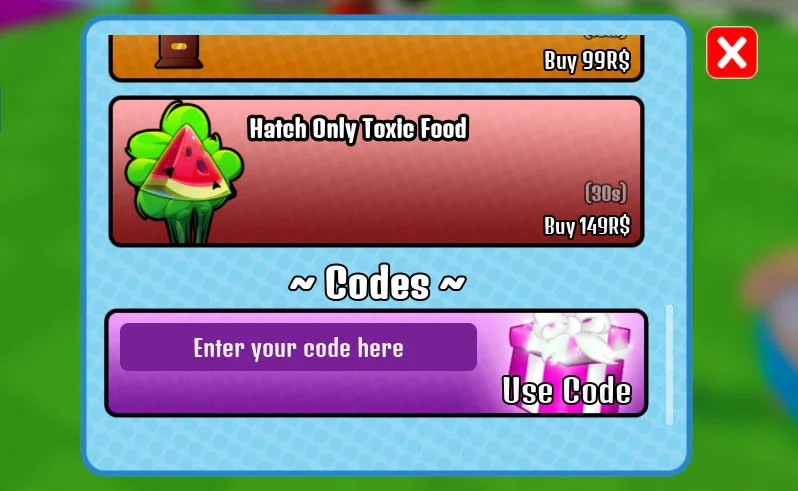 To play Fat Race Clicker, download the Roblox application from Google Play and the App Store.