It's the start of a new week in GTA Online, which means new boosts and discounts for interested players. This week features new Valentine's Day-themed cosmetics. Read ahead for GTA Online weekly bonuses, discounts, and challenges for February 9-15, 2023.
GTA Online Weekly Bonuses and Discounts (February 9, 2023)
Here is a list of all the Weekly Bonuses in GTA Online for February 9-15, 2023:
Till Death Do Us Part: 3x GTA$ and RP
Shogun Wedding: 3x GTA$ and RP
Payphone Hits: 1.5x GTA$ and RP
Community Series: 2x GTA$ and RP
Valentine's Day Themed Cosmetics
To celebrate the day of love, Rockstar is introducing the Valentine's Blazer, Heartbreak Pendant, and Los Santos Lovers livery this week. To get Valentine's Livery, acquire the new Classique Broadway by delivering 50 customers to their destinations during Taxi Work before February 15. Players must obtain the livery by February 24 before it leaves the shop.
Gun Van Inventory
Here is what the Gun Van is offering this week in GTA Online:
Gusenberg Sweeper (free)
Marksman Pistol
Sawed-Off Shotgun
Railgun
Widowmaker (35% off for GTA+ members)
Compact Grenade Launcher (30% off)
Molotovs
Sticky Bombs
Pipe Bombs
Knife
Baseball Bat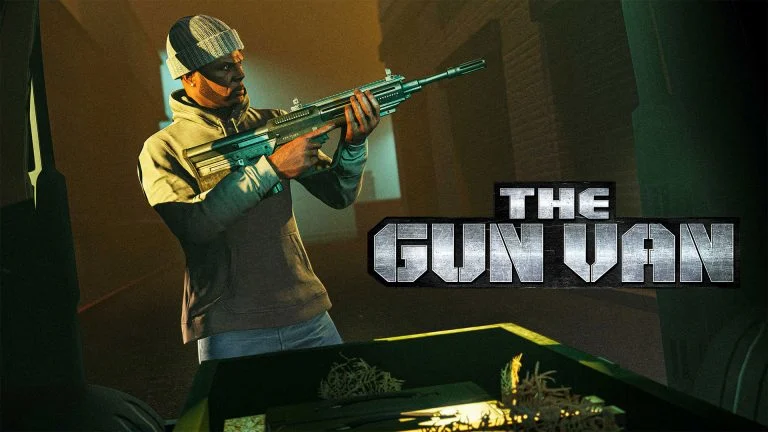 Premium Deluxe Motorsport and Luxury Autos Showrooms New Stock
Here are the new vehicles you can get in GTA Online this week:
Albany Roosevelt Valor (Sports Classic): 35% off
Declasse Mamba (Sports Classic)(Muscle)
Declasse Mamba (Sports Classic) (Sports Classic): 35% off
Överflöd Entity MT (Super): 25% off
Übermacht Zion Classic (Sports Classic)
Vapid Peyote Gasser (Muscle): 35% off
Dewbauchee JB 700W (Sports Classic)
Declasse Mamba (Sports Classic)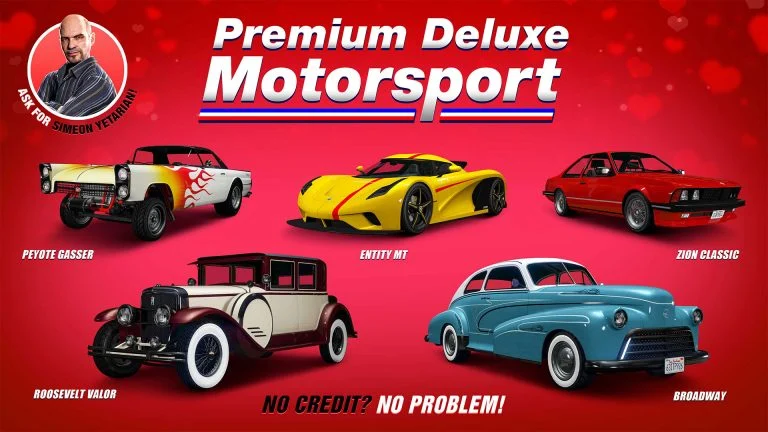 What's got you most excited this week? Let us know in the comments below.
Visit the official Rockstar blog for all of the updated details.
Visit our News Section for more updates on your favorite titles.