It's the start of a new week in GTA Online, which means new boosts and discounts for interested Players. This week features the new Gun Van and offers a ton of discounts for your arsenal. Read ahead for GTA Online weekly bonuses, discounts, and challenges for January 12-18, 2023.
Another week, another set of GTA Online weekly bonuses, challenges, and discounts. If you're looking to jump right in to gain the max amount of money, we don't blame you; fiddling around to figure out what will give bonus $ or RP is just a waste of time. Read ahead for everything you need to know about the week.
GTA Online Weekly Bonuses and Discounts (January 12, 2023)
Here is a list of all the Weekly Bonuses in GTA Online for January 12-18, 2023:
First Dose Missions: Extra 50% GTA$ and RP, Completing missions on Hard provides a rare item. (runs till Feb. 8)
Community Series: 2x GTA$ and RP
Gun Van
This week, we have a brand-new Gun Van that offers high-caliber weaponry at unregulated prices. Without the need for a rank, this will enable newer players to get their hands on some serious hardware. In addition, the elusive Railgun is now available at the Gun Van.
Here are the weapons you can get from the gun van:
Railgun
Combat Shotgun
Assault Shotgun
SMG
Assault Rifle
Heavy Sniper
Compact EMP Launcher
RPG
Knife
Baseball Bat
Molotovs
Proximity Mines
Grenades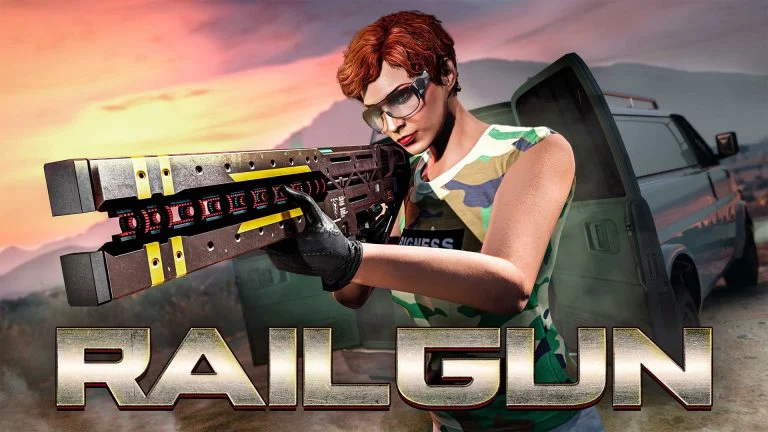 Discounts
There are a few special discounts happening this week. Here's what they are:
Karin Previon (Coupe): 30% off
Dinka RT3000 (Sport): 30% off
Vapid Dominator ASP (Muscle): 30% off
Karin Sultan RS (Super): 40% off
Bunker Upgrades and Mods: 30% off
Premium Deluxe Motorsport and Luxury Autos Showrooms New Stock
Here are the new vehicles you can get in GTA Online this week:
Dinka RT3000 (Sport): 30% off
Truffade Nero (Super)
Annis ZR350 (Sport)
Obey 10F (Sport)
Pfister Comet S2 (Sport)
Vapid Caracara 4×4 (Off-Road): Place Top 3 in the LS Car Meet Series for five days in a row.
Dinka Jester RR (Sport)
Excited about the new Gun Van? What do you plan on buying? Let us know in the comments section below.
Visit the official Rockstar blog for all of the updated details.
Visit our News Section for more updates on your favorite titles.