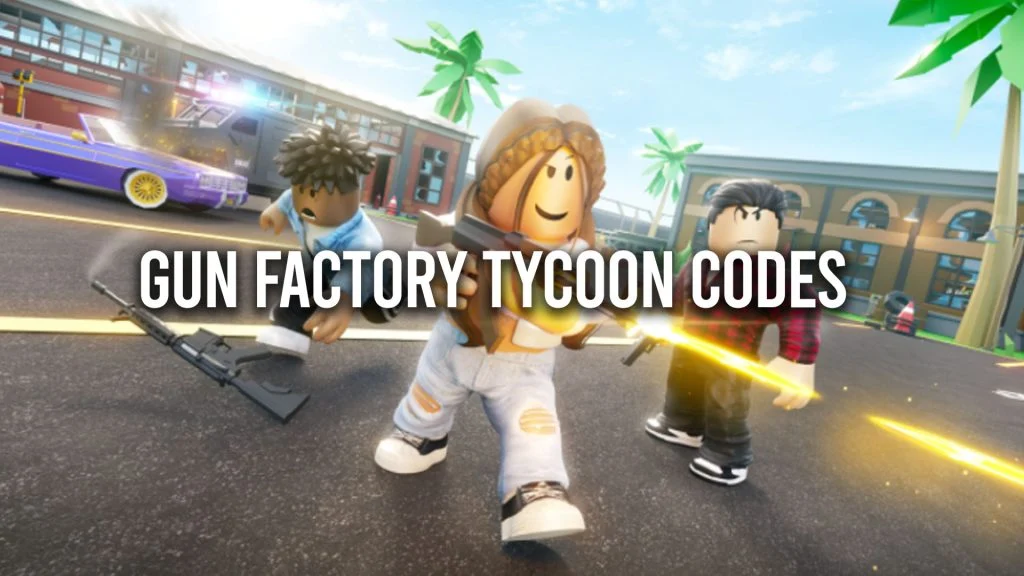 Do you want to see what it's like to become an arms dealer in Roblox? In Gun Factory Tycoon, players can buy and sell tons of weapons and cars and battle it out with other players trying to build their way up in the weapons business. If you're just getting started, some codes are available to use for in-game freebies.
Use these Gun Factory Tycoon codes to get some free in-game cash, boosts, limited-time items, and more! For new players, this is a nice way to jumpstart your tycoon so you can crank out more weapons and start making a lot more money to grow your empire. Use the cash to build weapon holders so you can go out and battle other players.
If you enjoy tycoon games, check out our Mini Mart codes page to check out another game and get some freebies while you're at it.
February 4 2023: We checked for new Gun Factory Tycoon codes.
Gun Factory Tycoon Codes
Active Gun Factory Tycoon codes:
TANK: free 200k cash
HELICOPTER: free 200k cash
We will update the codes as they release. Please comment below if you want to add one to the list or have an update for us!
Expired Gun Factory Tycoon codes:
There are no expired codes at this time.
What are Roblox Gun Factory Tycoon codes?
Gun Factory Tycoon codes are strings of letters and numbers given out by the game developer. These limited-time codes can be redeemed in-game for exclusive rewards such as free cash limited-time boosts. Codes expire after a short time, so check them often to avoid missing out on freebies.
How do I redeem codes for Gun Factory Tycoon?
Roblox players can redeem codes in Gun Factory Tycoon by launching the game and tapping on the thumbs-up button on the left side of the screen. The button opens up the code redemption menu, which is where you can enter codes and redeem free in-game rewards.
How do I get more Gun Factory Tycoon codes?
The best way to get new codes for Gun Factory Tycoon is by joining the developer's group on Roblox. You can also follow the developer on Twitter to stay up-to-date with any game-related announcements and updates. We monitor all of the known code distribution locations and add them to our code wiki here for your convenience.
To play Gun Factory Tycoon, download the Roblox application from Google Play and the App Store.