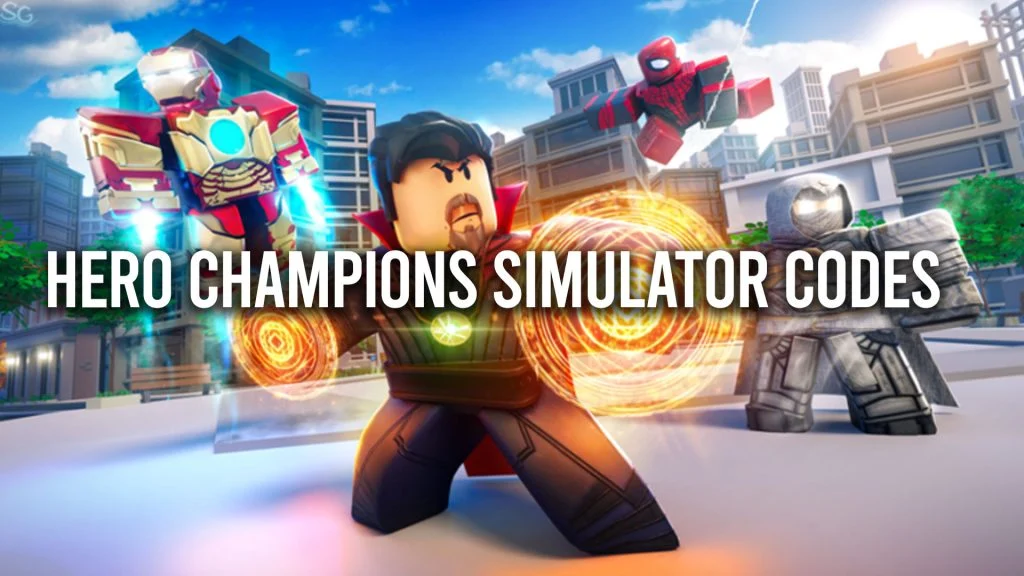 Are you a fan of the multiverse and all the superheroes that occupy it? In Hero Champions Simulator, players can unlock their favorite superheroes, fuse and upgrade them, and fight villains across the multiverse. See if you can collect your favorites and use them to open new areas to climb your way to the top of the leaderboard.
Players can use the Hero Champions Simulator codes below to claim free coins, in-game boosts, and exclusive limited-time items. Use these freebies to strengthen your heroes, so you can venture to more difficult areas and defeat bigger and tougher villains. Codes expire quickly, so check back regularly for updates if you don't want to miss out.
For more games and freebies, check out our Anime Battles Simulator codes for some in-game items.
February 3 2023: We checked for new Hero Champions Simulator codes.
Hero Champions Simulator Codes
Active Hero Champions Simulator codes:
Follow ChronicBuilder and josh_2242 on Twitter for exclusive items in-game.
Expired Hero Champions Simulator codes:
There are no expired codes at this time.
What are Roblox Hero Champions Simulator codes?
Hero Champions Simulator codes are strings of letters and numbers given out by the game developer. These limited-time codes can be redeemed in-game for exclusive rewards like free coins to summon new heroes. Codes expire after a short time, so check them often to avoid missing out on freebies.
How do I redeem codes for Hero Champions Simulator?
Roblox players can redeem codes in Hero Champions Simulator by launching the game and tapping on the Twitter icon on the left side of the screen. Enter a code into the code redemption box, and then press the Enter button to claim your freebies.
How do I get more Hero Champions Simulator codes?
The best way to get new codes for Hero Champions Simulator is by joining the official community Discord server. Fans can chat with other players and the development team there and stay up-to-date with announcements, news, and updates. Follow along with our code wiki on this page to stay in the loop with new codes, as we gather them from all over the internet.
To play Hero Champions Simulator, download the Roblox application from Google Play and the App Store.