Roblox's OOF sound, which is played when a character dies in-game, is iconic to many players. Anyone who's ever played Roblox is likely familiar with it. Unfortunately, due to copyright issues, the sound was recently removed from Roblox and replaced with a new sound that just doesn't hit the same. So, you might be wondering how to get the Roblox OOF sound back into your game. It's easy, as long as you know where to find the sounds folder.
Below you'll find instructions on how to find the Roblox sounds folder. Note that you will need to do your own research to find and download the classic OOF sound so that you can put it into the Roblox sound directory yourself. We do not provide any links in this article, as its purpose is to help Roblox users find the in-game sounds folder. Note that this guide only works on a Windows computer.
As a reminder, editing Roblox assets is not advised; this is purely for testing purposes. Review the Roblox terms of service at your discretion.
How to Get the Roblox OOF Sound Back
To get the Roblox OOF sound back:
Press the Windows key, type in %localappdata%, and press enter.
Find and open the Roblox directory.
Open the Versions folder, and open the most recently updated version folder.
Open the Content folder and then open the Sounds folder.
Delete the ouch.ogg file, and replace it with the OOF file.
Rename the OOF file to ouch.ogg.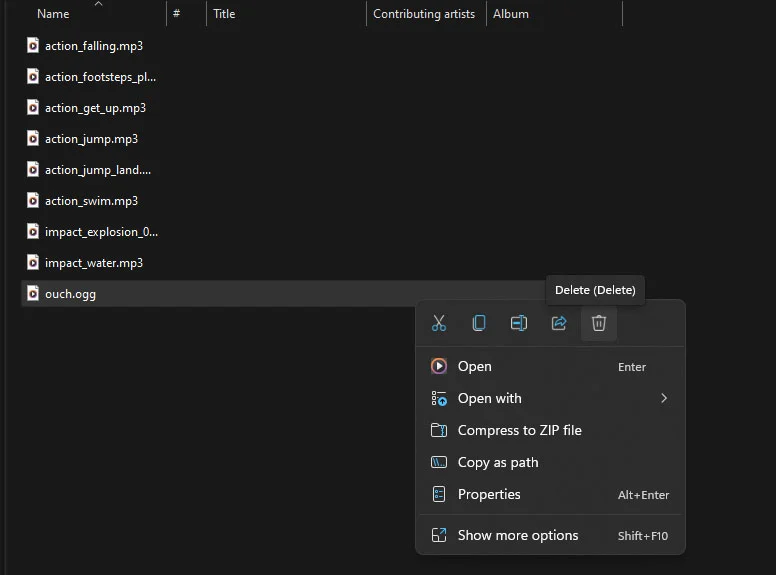 You will need to do this process every time Roblox updates since the files will be redownloaded whenever Roblox patches or updates its client.
Note that the new audio format is OGG. You can check out this guide to learn how to convert MP3 to OGG.
We cannot give you the download link for the original OOF sound file since it is copyrighted. However, there are videos on YouTube where content creators openly explain how to download the classic OOF sound.
Where to Download the Roblox OOF Sound
The Roblox OOF sound is a copyrighted sound, so users are not legally allowed to download or distribute it. Performing a quick Twitter search may lead you to this tweet, which explains how one might theoretically find the sound.
For more guides, walkthroughs, and Roblox coverage, check out our Roblox section!