Fortnite's most recent update is a crossover with the popular anime known as Attack on Titan. The Fortnite update, version 24.40, adds ODM Gear and Thunder Spears to the popular battle royale, allowing players to fly around the island. Fortnite Battle Pass owners can even unlock Eren Jaeger, the main protagonist of Attack on Titan, as a playable skin, and we'll show you how to do it.
How to unlock Eren Jaeger in Fortnite
To unlock Eren Jaeger in Fortnite, players must own the Season Battle Pass and complete all eight Eren Jaeger quests:
Search three Scout Regiment Footlockers
Swing from three different trees in a row using ODM Gear
Visit five Guard Towers
Hit the Nape of four different Titan targets with ODM Gear attacks
Hit 7 opponents with ODM Gear attacks or a Thunder Spear
Destroy 50 structures with a Thunder Spear
Deal 300 damage to opponents while airborne
Find the Jaeger's Family Basement in Anvil Square
Scout Regiment Footlockers
Scout Regiment Footlockers are glowing chests that can be found scattered around the island. A good spot to find these are in Shattered Slabs or The Citadel. You'll need to search through three of these for the mission. See below for the locations of a few Scout Regiment Footlockers: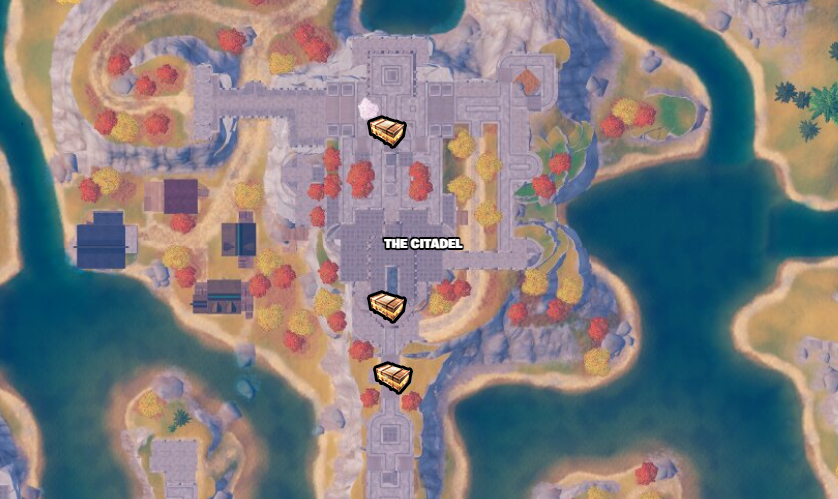 Swing from trees using ODM Gear
Next, you'll need to find the Mythic-grade ODM Gear. This is random ground loot, meaning you can stumble upon it when exploring houses and other areas inside Fortnite. It can be somewhat rare as a Mythic item, but you should encounter it randomly through playing the game. Once obtained, you can equip it in a slot and use it to latch onto trees and swing from them.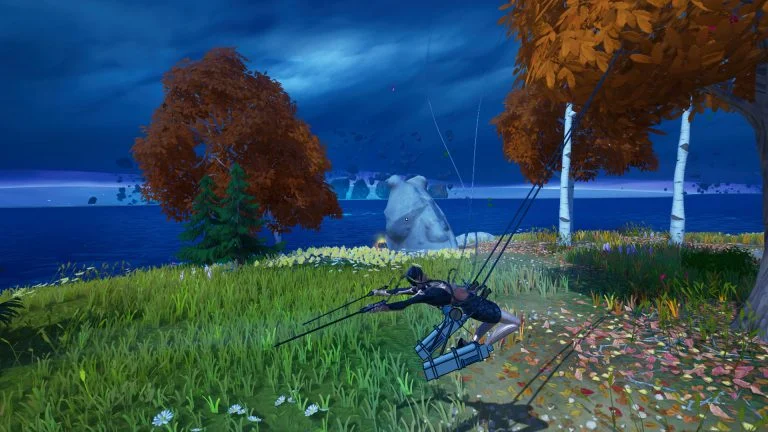 Visit Five Guard Towers
Next, you need to visit five Guard Towers, and you can find them in these locations:
Royal Ruin
Western Watch
Warden's Watch
Eastern Watch
Seaside Sentry
Pleasant Passage
Secluded Spire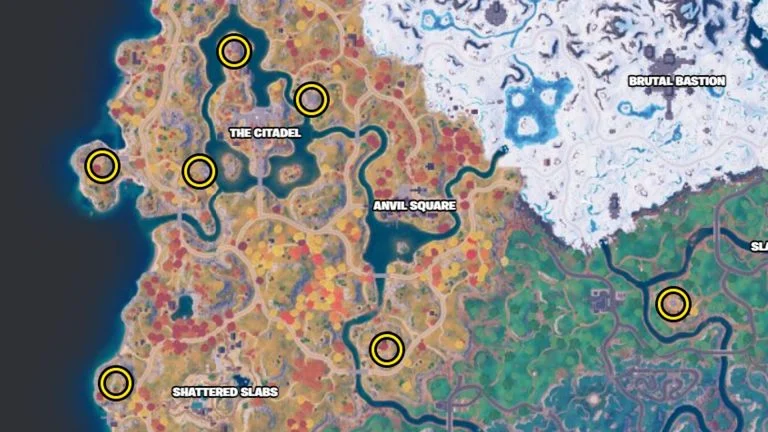 Hit the Nape of Titan Targets
You already know how to get ODM gear, so now you'll need to hit the Nape of Titan Targets with it. Seaside Sentry is a good place to do this, which is an area west of Shattered Slabs. Look for the giant Titan target, and aim for the back of the neck with your ODM gear.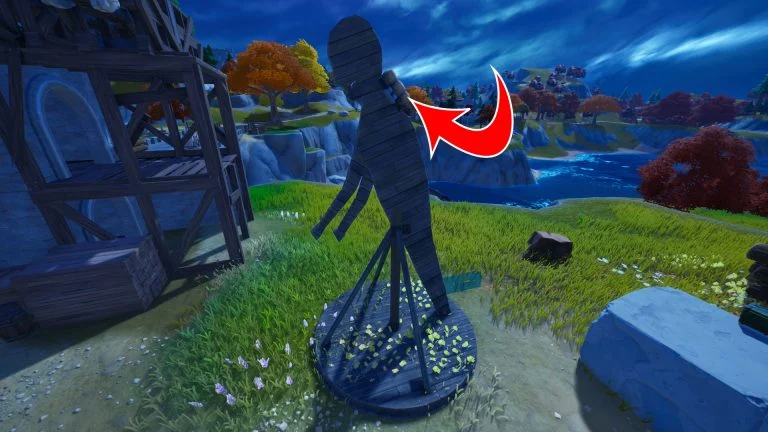 Hit Opponents with ODM Gear or Thunder Spear
For the next mission, you must hit seven opponents with either the Thunder Spear or ODM Gear. Use whichever one you find first; both Mythic items are found randomly, so make sure to loot everything in sight. After finding and equipping one of these items, you must attack seven different opponents with them.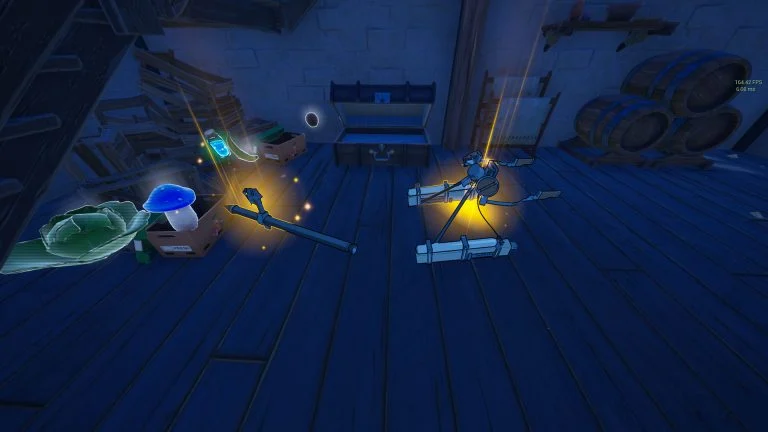 Destroy Structures with the Thunder Spear
The Thunder Spear is an item that can spawn randomly throughout the game. A good place to find the Thunder Spear is at Anvil Square in Jaeger's Family Basement. You can consider landing there and searching through the chests and Scout Regiments Footlockers for it. Once obtained, equip it and start knocking down structures.
Deal Damage While Airborne
Next, you'll need to deal 300 damage to opponents while airborne. It may sound like a tall order, but you can make this a lot easier by using ODM Gear. Using the alternate fire button, you can Hover/Attack with ODM Gear, making staying airborne and dealing damage much easier than with any other item.
Jaeger's Family Basement Location
Lastly, you'll need to find Jaeger's Family Basement in Anvil Square. Head to the house's basement located at the southeast corner of Anvil Square. You may already know this location from previous steps if you were looking for the Thunder Spear in the Scout Regiments Footlocker, sometimes found here.
And there you have it; after completing all eight quests, you will have unlocked Eren Jaeger in Fortnite. Not a bad reward for an hour or two worth of playing Fortnite!