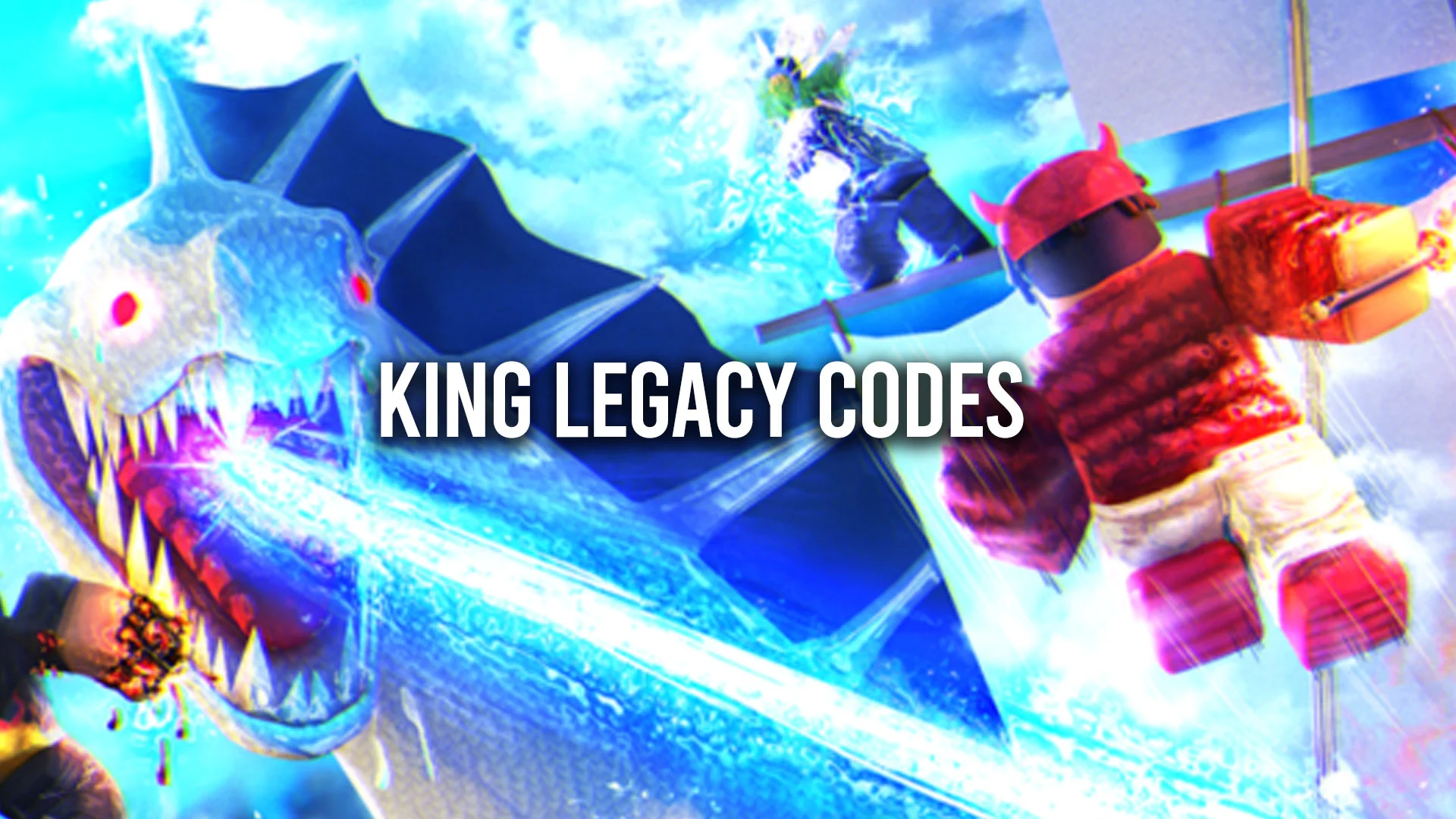 King Legacy is a popular anime-themed Roblox game inspired by a famous Japanese manga series known as One Piece. The game is an open-world RPG where players can venture around, complete quests, obtain new fighting styles, and become more powerful fighters. Currency is important in King Legacy, as you'll need lots of beli and gems to buy better weapons and new devil fruit.
The King Legacy codes list below will help you out with some freebies. Redeem any of the working codes in-game for free items and rewards, including beli, gems, and even stat resets, so you can re-spec your character and try out another fighting style. Make use of the codes while they last before you sail the waters and discover new islands.
But wait, you probably play more than just King Legacy on Roblox, right? If you enjoy other One Piece-inspired Roblox games and free stuff, you can also check out our Blox Fruits codes for more freebies.
January 29 2023: We checked for new King Legacy codes.
King Legacy Codes
Active King Legacy codes:
lagshallnotpass: 15 gems
UPDATE4.5.3: 25 gems
UPDATE4.5.2: 30 gems
950KLIKES: stat reset
UPDATE4.5.0: five gems
2023: five gems
delayedchristmas2022: five gems
UPDATE4.0.2: five gems
HYDRAGLYPHICS: fifty gems
UPDATE4: five gems
900KLIKES: stat reset
THXFOR1BVISIT: three gems
We will update the codes as they release. Please comment below if you want to add one to the list or have an update for us!
Expired King Legacy codes:
UPDATE3.5
Update3_17
Update3_16
Update3_15
Update3
650KLIKES
550KLIKES
1MFAV
DinoxLive
Peodiz
900KFAV
800KFAV
700KFAV
600KFAV
500KLIKES
400KLIKES
300KLIKES
250KLIKES
200KLIKES
100KLIKES
Update3
Update2_5
Update2_17
What are Roblox King Legacy codes?
King Legacy codes are strings of letters and numbers given out by the game developer. These limited-time codes can be redeemed in-game for exclusive rewards like gems, beli, and stat resets. Codes expire after a short time, so check them often to avoid missing out on freebies.
How do I redeem codes for King Legacy?
Roblox players can redeem codes in King Legacy by launching the game, loading into a server, pressing M to open the menu, and tapping on the settings menu. There is a section at the bottom of the settings menu where you can enter codes. You can type in a code or copy and paste one into the box to redeem the associated in-game reward. Codes expire after a short time, so be sure to use them while they are active.
How do I get more King Legacy codes?
The best way to get new codes for King Legacy is by plugging into the Discord server. Additionally, you can give a thumbs up and follow the game's Roblox page to stay on top of updates. We monitor all of the known code distribution locations and add them to our code wiki here for your convenience.
To play King Slayer Legacy, download the Roblox application from Google Play and the App Store.