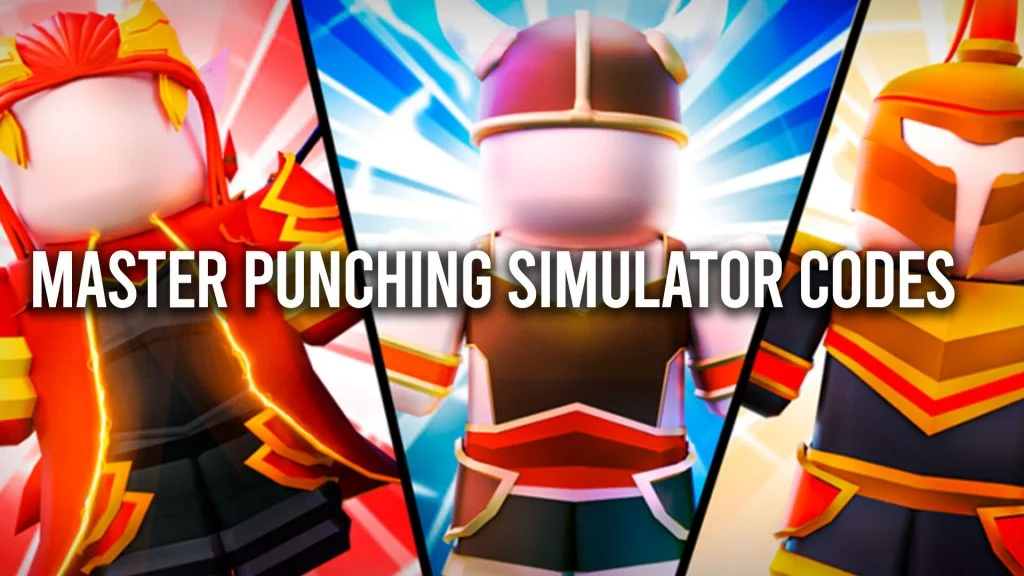 Master Punching Simulator is a Roblox experience developed by Block Star Studios. In this game, players click to punch and gain power and use their power to fight stronger enemies and unlock new worlds. Visit all the worlds and collect new pets — climb the leaderboard and become the most powerful on the server!
Explore our list of Master Punching Simulator codes below to get free Gems, boosts, and other limited-time freebies. If you're new to the game and want a headstart, codes are your chance to get ahead! They don't last forever, so bookmark this page and check back soon for updates.
How about some treasure hunting instead? Visit our Treasure Hunt Island codes to try it out and get some freebies. Visit our Roblox guides wiki page for more codes and walkthroughs for your favorite games.
February 5 2023: We checked for new Master Punching Simulator codes.
Master Punching Simulator Codes
The Master Punching Simulator codes are:
200KMEMBERS: All Boosts
2.5MVISITS: All Boosts
190KMEMBERS: All Boosts
HAPPYNEWYEAR: All Boosts
SORRYFORLATEUPD: All Boosts
MERRYXMAS: All Boosts
100KMEMBERS: All Boosts
10KFAVORITES: All Boosts
2KMEMBERSDC: All Boosts
1MVISITS: All Boosts
25KMEMBERS: All Boosts
300KVISITS: Luck Boost
300LIKES: Luck Boost
45KVISITS: Power Boost
5KMEMBERS: Gems Boost
30FOLLOWERS: Power Boost
20KVISITS: Gems Boost
200LIKES: Gems Boost
250FAVORITES: Power Boost
LETSFIGHT: Power Boost
UPDATE3: Coins Boost
STARSTUDIOS: 100 Gems
FREEBOOST: Power Boost
FREEPET: Free Pet
RELEASE: 80 Gems
You can also join the Block Star Studios Roblox group to get a free auto-tap game pass!
These promotion codes are random strings of letters and numbers given out by the game developed whenever the game hits a new milestone or receives a new update. Limited-time codes can be redeemed for free gems and boosts, so you can upgrade your power and fast-track your way to exploring new worlds. Codes expire quickly, so check for new ones often to avoid missing out on freebies.
Fans of the game can follow the page on Roblox to stay up-to-date with new codes. You can also follow the developers on Twitter, join the Block Star Studios Discord server, and hop into the Roblox Group for more rewards, updates, and codes.
Redeeming Codes in Master Punching Simulator
To redeem codes, load into Master Punching Simulator and look for the "Codes" button on the left-hand side of the screen. Tap the Codes button, and enter a working code from the list above into the code redemption box. Press the Redeem button, and you'll automatically get your free in-game rewards.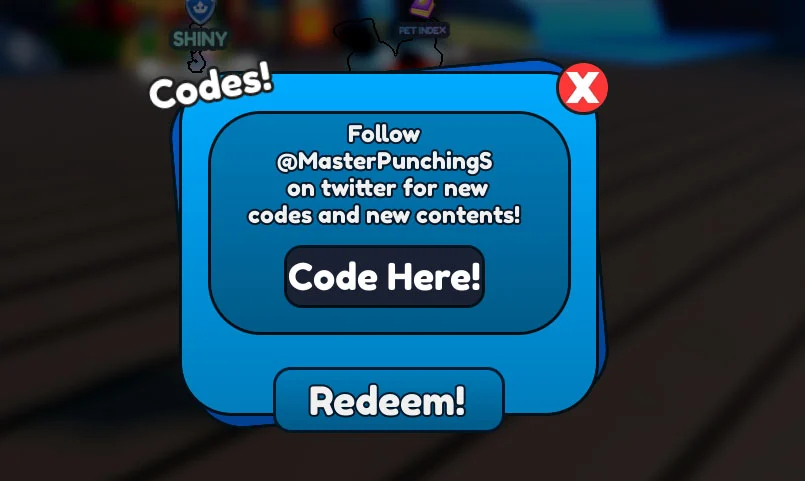 To play Master Punching Simulators, download the Roblox application from Google Play and the App Store.