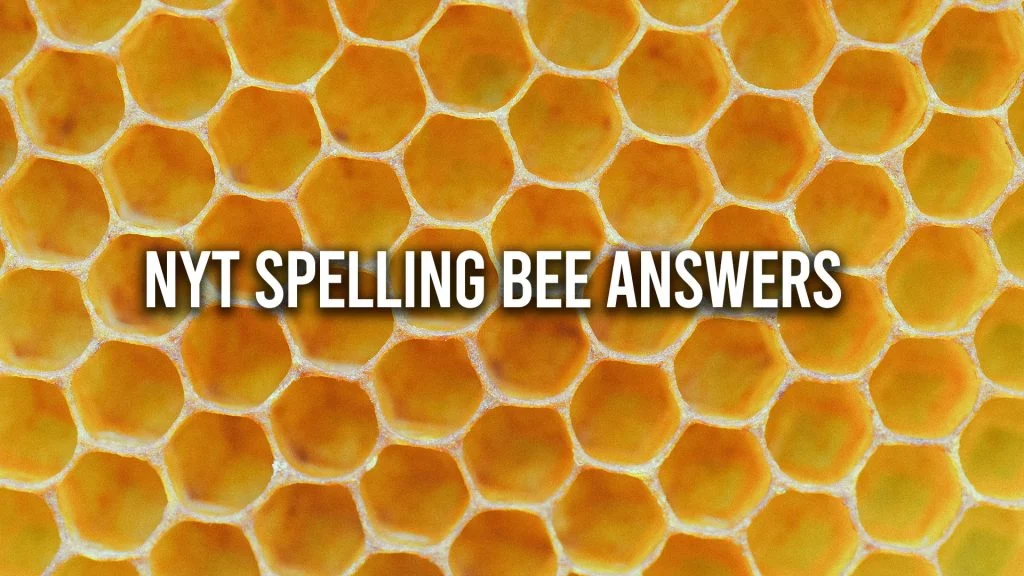 The New York Times is home to a slew of daily word games and puzzles that visitors and subscribers can play to exercise their brains. Aside from the crossword puzzles, one of the more popular games is Spelling Bee. In this game, players are shown an image with seven letters, and the objective is to make as many words as possible. If you're stumped or maybe just curious, we have a list of all the NYT Spelling Bee answers to help you out.
Each word must be at least four letters and must also include the letter in the center tile of the image. You can use a letter more than once, and longer words give you one point per letter. The NYT Spelling Bee word list does not include obscure or hyphenated words, profanity, or proper nouns. Each puzzle also contains one pangram (a word that uses every letter).
NYT Spelling Bee Answers
NYT Spelling Bee Answers February 5 2023
mothball (pangram)
aloha
baht
bath
bathmat
blah
boho
boohoo
booth
both
haboob
halal
hall
halo
halt
hath
hatha
hobo
holt
hoot
lath
loath
mahatma
mammoth
math
moolah
moth
oath
that
tollbooth
tooth
NYT Spelling Bee Answers February 4 2023
hematic (pangram)
mathematic (pangram)
thematic (pangram)
acacia
acai
acetic
attic
cacti
cami
chai
chia
chic
chica
chichi
chime
chit
chitchat
cite
emaciate
emetic
emit
ethic
hectic
hematite
hitch
imam
imitate
itch
item
mahimahi
maim
mica
mice
mime
mimetic
mimic
mite
mitt
tacit
tactic
tatami
teatime
techie
time
tithe
titmice
NYT Spelling Bee Answers FAQ
What is a good score for NYT Spelling Bee?
There are nine rankings in the NYT Spelling Bee game, which are determined based on a percentage of possible points in a puzzle. The ranks are as follows, from lowest to highest: Beginner, Good Start, Moving Up, Good, Solid, Nice, Great, Amazin, Genius.
Can I play NYT Spelling Bee free?
Yes, the New York Times Spelling Bee game is completely free to play on the New York Times website. You do not even need to create a free account to play.
What are the rules for NYT Spelling Bee?
The NYT Spelling Bee game rules are as follows: words must contain at least four letters and include the center letter. The words cannot be obscure, hyphenated, proper nouns, or profanity.
Does Spelling Bee get harder during the week?
Yes, the NYT Spelling Bee gets progressively more challenging throughout the week, similar to the NYT Crossword Puzzles.
When does a new NYT Spelling Bee puzzles release?
New Spelling Bee puzzles release daily at 3 a.m. Eastern Time.
If you love word games, you've come to the right place. We cover lots of daily puzzles and provide answers to the most popular ones.