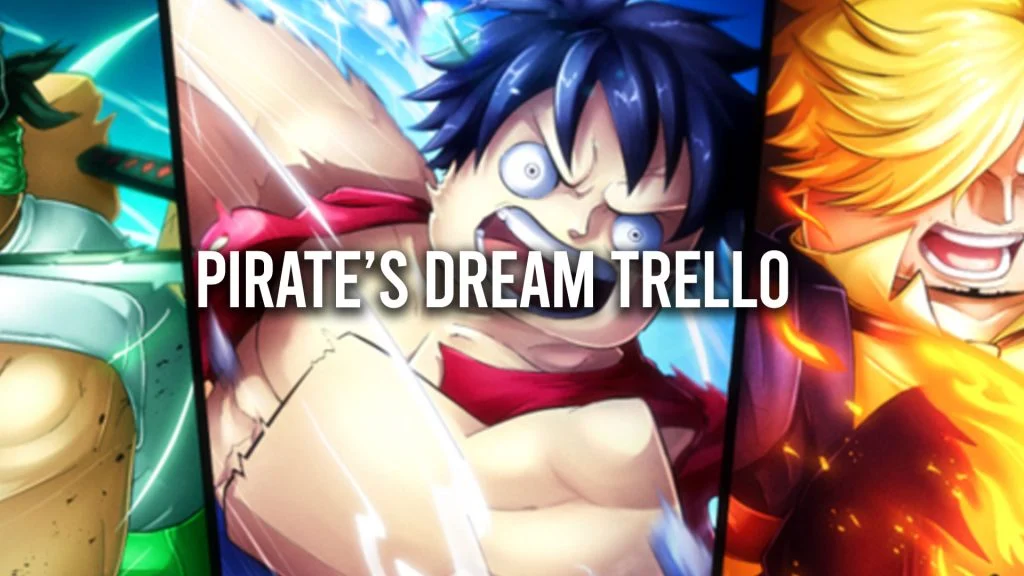 Pirate's Dream is an anime-inspired Roblox game developed by Artist 3.0 Productions. Based on the popular One Piece anime, players can travel and explore a vast open sea, battling powerful enemies for rewards and searching for powerful exotic fruits that hold legendary powers. If you're looking for updates about the game, you can find the Trello and Discord links below.
If you love the game, you can visit our Pirate's Dream codes page to get in-game freebies like rerolls, boosts, beli, and more. Our list is always up-to-date, so you can bookmark it and visit it any time you want to check for new rewards.
Pirate's Dream Trello Link
The Pirate's Dream Trello link is: https://trello.com/b/MGlutBNK/pirates-dream-trello
The Trello features tons of information about Pirate's Dream, including locations, NPCs, bandits, bosses, races, items, fruits, gamepasses, and information about the developers.
Pirate's Dream Discord Server
The Pirate's Dream Discord server link is: https://discord.gg/piratesdream
The link above takes you to the Artist 3.0 Productions Discord server. You can get information about updates, game announcements, sneak peeks, and giveaways. You can also chat with other players inside Discord, which can be helpful if you need to find a group of people to join.
Is there a Pirate's Dream Wiki?
There is no official Pirate's Dream wiki at the moment. The Trello board is the closest thing to a formal "wiki" at the moment and contains pretty much anything you might need to know about the game. You can get a full list of items, locations, bosses, NPCs, fruits, and everything else in Pirate's Dream. 
You can visit the Pirate's Dream page on Roblox to play the game. Feel free to visit our Roblox section to find more awesome Roblox games and claim some in-game freebies.