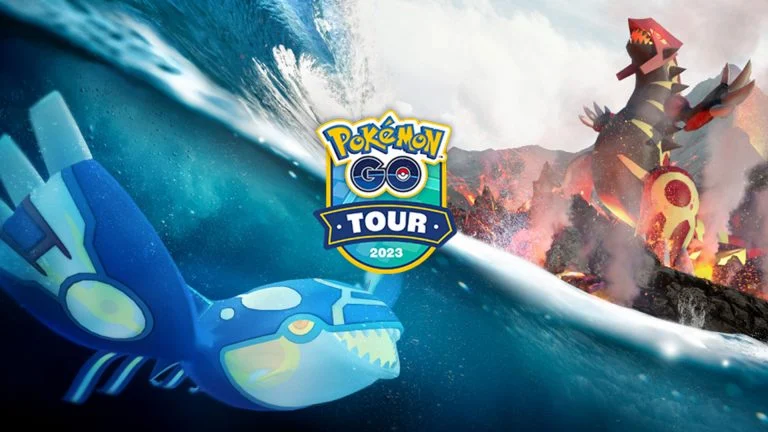 Trainers, get ready for an exciting new addition to the world of Pokémon GO. Niantic, the company behind the hit mobile game, has announced the discovery of Primal Reversion. This phenomenon, powered by natural energy, transforms select Pokémon and gives them bonuses, a new look, and better performance in battle.
Currently, two Pokémon have been observed undergoing Primal Reversion: the Legendary Pokémon Kyogre and Groudon, originally discovered in the Hoenn region. Trainers will need to obtain Primal Energy by defeating Primal Kyogre or Primal Groudon in a raid and complete research to make them undergo Primal Reversion. 
The primal form lasts for eight hours and gives these special bonuses:
Primal Kyogre bonus: Water-, Electric-, and Bug-type attacks will benefit from attack bonuses in raids
Primal Groudon bonus: Catching Water-, Electric-, and Bug-type Pokémon will grant you additional XP and Candy
Primal Level (indicated by tapping the icon on the Pokemon's page) increases the more times the Pokemon reverts to the form, which improves the bonuses. The Pokédex category for Mega Pokémon will also be updated to include Pokémon that have undergone Primal Reversion.
Players can find Primal Kyogre and Primal Groudon in Primal Raids during specific periods, starting with the upcoming Pokémon GO Tour: Hoenn – Las Vegas. Primal Surge Field Research is another task that can be completed during the event, which gives you a better shot at encountering these two Pokemon in raids!
The Kyogre you encounter in Primal Raids will know Charged Attack Origin Pulse: Groudon will know Charged Attack Precipice Blade.