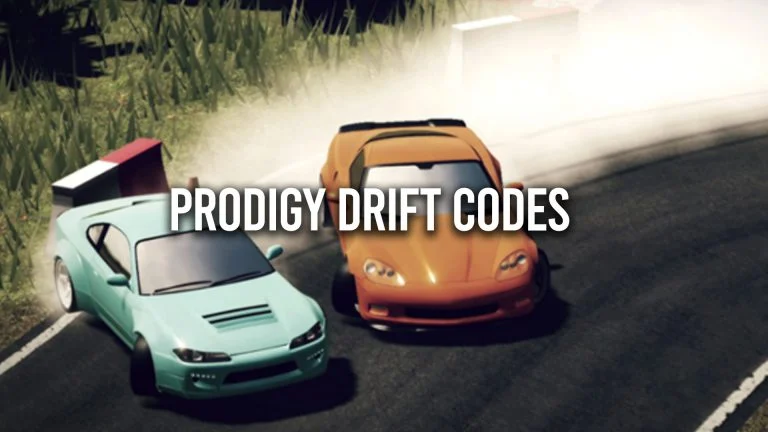 Prodigy Drift is a Roblox racing game created by Network Solutions. In this realistic drifting game, players can pick from a few cars, builds, and maps to race, do tandems, or car meets in the pit area. Test your car out on the windiest tracks or straightaways to see your top speed.
Players can use the Prodigy Drift codes below to get some free in-game cash. You can spend the in-game cash in the customs shop to buy new performance parts and body kits and fully customize your car to fit your needs. New codes come out often, so check back soon for updates if you don't want to miss out on freebies!
For more freebies in Roblox racing games, visit our Car Factory Tycoon codes, Car Dealership Tycoon codes, Driving Empire codes, and Car Race codes.
February 3 2023: New update released. We are checking for Prodigy Drift codes.
All Prodigy Drift Codes
Active codes:
7MILLION: 7,500 in-game cash
MORECASH: 5,000 in-game cash
LIKE20: 5,000 in-game cash
LIKE19: 7,500 in-game cash
PLAYGROUND: 5,000 in-game cash
KB43VER: 5,000 in-game
Expired codes:
NEW_YEAR
FIREWORK
6MIL
LIKEMILE
COLLECTOR
CHRISTMAS
17K
5MIL
70KGROUP
4200PEEP
15K
70Group
4Peep
FALL
TRAILER
Visit our Roblox game codes page for more freebies for your favorite Roblox games!
How do I redeem codes for Prodigy Drift?
To redeem codes in Prodigy Drift, press the Menu button on the bottom left corner of the screen and click Codes. Enter a working code from the list above into the code redemption box, and press Redeem to claim the rewards. If a code is expired, the game will say it's expired — we do our best to move any non-working codes to the expired section, but let us know in the comments below if we missed one.
Where do I get more Prodigy Drift codes?
Get more codes for the game by visiting the Prodigy Drift Simulator game page on Roblox and checking the game description. We recommend following this page because we always have the latest codes. Check back soon for updates!
To play Prodigy Drift, download the Roblox application from Google Play and the App Store.