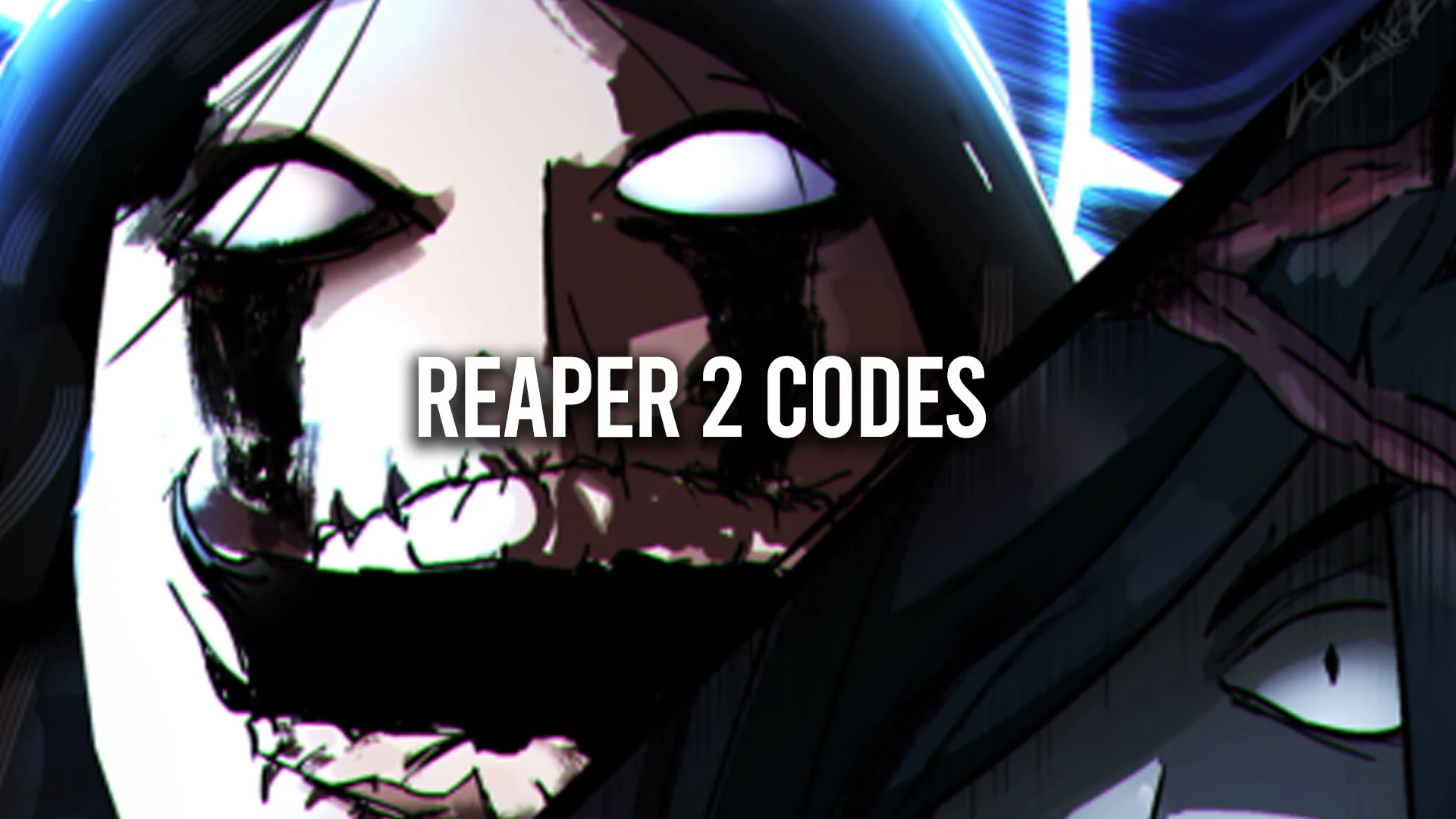 Reaper 2 is a popular Roblox experience that takes inspiration from the popular Japanese anime series Bleach. In this series, the protagonist Ichigo Kurosaki obtains supernatural abilities from a Soul Reaper. His powers leave him responsible for protecting humans from evil in his hometown, Karakura. Players can complete quests to become stronger, level up, and obtain new skills.
You can use the Reaper 2 codes list below to redeem free in-game stat rolls, cash, and more. These freebies will put you on the right track if you want some free race rolls, secondary rolls, stat resets, and in-game cash. Keep in mind that new codes are often released, so keep an eye on this page, as we will update the list as soon as a new code is available.
Reaper 2 isn't the only anime game you play on Roblox, right? If you enjoy anime games on Roblox, you can also check out our Slayers Unleashed codes for more rolls and freebies.
February 1 2023: We added 4 new Reaper 2 codes.
Reaper 2 Codes
Active Reaper 2 codes:
PIMPINGCASH: cash
SHINSOPLS: secondary reroll
YAKRUSISAWESOME: secondary reroll
RESETPOINTS3: stat reset
FREECASH??: free 20k cash
NEWRACEPLS2: race reroll
NEWSKILLTREE: stat reset
freeSECONDARYREROLL: secondary reroll
freeSECONDARYREROLL2: secondary reroll
freeRACEREROLL2: race reroll
CHRISTMASRACEREROLL?: race reroll
CHRISTMASRACEREROLL2?: race reroll
WAVE1: secondary reroll
bugfixes00: free 10k cash
YAKRUSISGONE1: free cash
NEWFB?1: secondary reroll
REROLLGOODBYE1: race reroll
AURAKENANDTVLUPDATE: secondary reroll
HEBACK: secondary reroll
FULLBRINGHYPE: race reroll
YOUASKED4DELIVERY: sp reset
THANKYOUFORPAT14NCE: free 25k cash
RANDOM3: free 30k cash
REIATSUFINE: reroll reiatsu color
REIATSUFINEV2: reroll reiatsu color
REIATSUFINEV3: reroll reiatsu color
RANDOM: free 5k cash
RANDOMV2: free 5k cash
RANDOMZANPAKUTOZ: reroll zanpakuto
QUINCYGUNS: reroll quincy bow
QUINCYBIGSWORD: reroll quincy saber
KUCHILOARROGANTE: free 25k in-game cash
REEEEEEEE: 5k cash
REALDANGAl24: 10k cash (add space in front of code)
SPRESETFORFIXES: skill and node reset
JUSTCASH: free 10k in-game cash
100KLIKESPATCH: free skin and 10k in-game cash
HoguMoney3: free 10k in-game cash
HoguMoney2: free 10k in-game cash
HoguMoney1: free 15k in-game cash
Secondroll2: secondary reroll
Secondroll: secondary reroll
ReaperRoll: race reroll
Reaper2Roll: race reroll
AizenReset: stat reset
BIGPLANSHUGEPLANS: free 10k in-game cash
ACTUALSKILLPOINTSRESET: stat and soul nodes reset
JUSTCAUSEILOVEYOU: stat and soul nodes reset
SupaSupriseNight: free 25k in-game cash
IWILLHMPH: free 10k in-game cash
THANKYOUFORPLAYING: race reroll, stat reset
PREPAREFORPART2: free 10k in-game cash
PARTOFTHEPLAN: race reroll, stat reset
AIZENPART1: race reroll, stat reset
SHEESHGOTHACKED: free 5K in-game cash
WEAPOLOGIZE: secondary reroll
PRAYFORZENOKEI: free 5K in-game cash
THANKYOUFORSTAYING: free 20K in-game cash
ZenokeiWasHere: race reroll
PrideMonthYass: secondary reroll
UPDTBALANCE1: free in-game cash
BCASH11: free 5K in-game cash
SUNDAYFUNDAY: free 30K in-game cash
SUPRISECASH20K: free 20K in-game cash
RESETPOINTS3: stat reset
RESETPOINTS2: stat reset
RESETPOINTS1: stat reset
SecondayRoll2: secondary roll
SecondayRoll1: secondary roll
Zen1: race roll
Zen2: race roll
[email protected]: free 10K in-game cash
SubscribeZenokeiRBLXOnYoutube: free 10K in-game cash
CashDAY: free 10K in-game cash
NozaCash: free 10K in-game cash
NozaCrazy: secondary roll
NozaReset: stat reset
DxWasHere: race reroll
DxLikesMen: free in-game cash
VizardReqFix: free in-game cash
Sorry1: free in-game cash
Sorry2: secondary roll
RACEROLLERR: race reroll
VizarReaction: race reroll
VizardCash: free in-game cash
VizardTimes: free in-game cash
Expired Reaper 2 codes:
SORRYFORTHEWAIT2!
ZANKAREWORK
INFOLOAD
HYORINMARURELEASE
NEWIDLES!
MOREBUGSFIXED
FINALLYUPDATEB
READYFORTRUEVASTO
READYFORSHUNKO
GOTOLAVACAVEATLVL100
WHATSHALLIGET
TESTINGNEWTYPEOFCODE
NEWSKINCODE
GIBNEWSWORD
SubZenokei
MaskReset
FollowZenokei
ROBLOXDOWN
DAVIDBAZOOKA
DELAY1
NEWBANKAI2
NEWBANKAI
prestigeVasto
prestigeAdjuchacar
APOLOGIES2
APOLOGIES1
We will update the codes as they release. Please comment below if you want to add one to the list or have an update for us!
What are Roblox Reaper 2 codes?
Reaper 2 codes are strings of letters and numbers given out by the game developer. These limited-time codes can be redeemed in-game for rolls, stat resets, and free in-game cash. Codes expire after a short time, so check them often to avoid missing out on freebies.
How do I redeem codes for Reaper 2?
Roblox players can redeem codes in Reaper 2 by launching the game, loading into a server, and scrolling down on the menu on the right side of the screen. Press M to bring up the menu if it is hidden. The Twitter icon button opens up the codes redemption menu, allowing you to manually enter or copy and paste codes to redeem for in-game rewards.
How do I get more Reaper 2 codes?
The best way to get new codes for Reaper 2 is by following the developers on Twitter, joining the community on Discord, and subscribing to the game channel on YouTube. Additionally, you can join the Roblox group for daily rewards and game announcements. We monitor all of the known code distribution locations and add them to our code wiki here for your convenience.
To play Reaper 2, download the Roblox application from Google Play and the App Store.