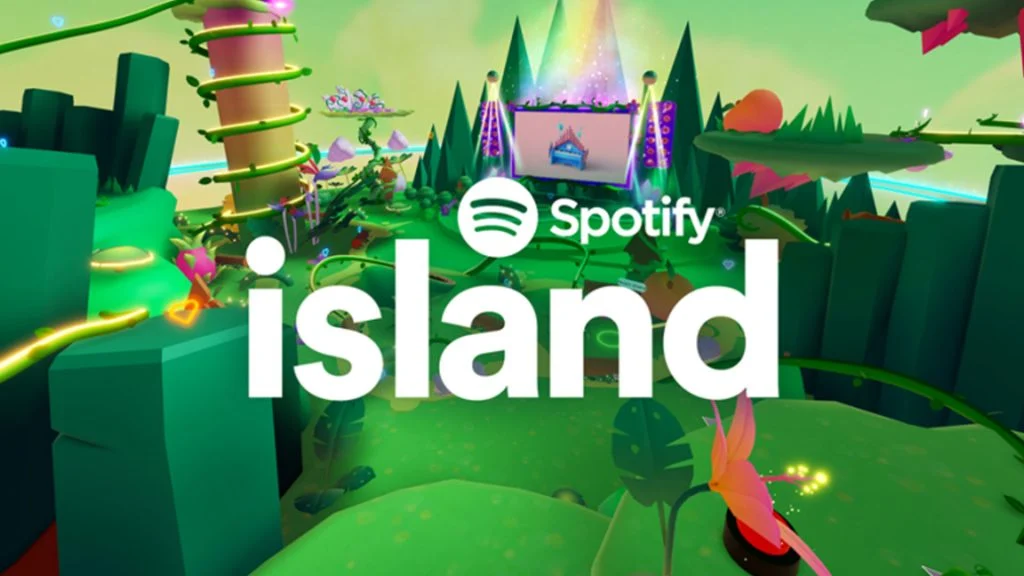 Add Spotify to the list of international companies partnering with Roblox. Spotify has partnered with Roblox to bring a new experience to the catalog titled Spotify Island. The experience allows Roblox players to meet their favorite artists, tinker with sounds, and have fun with friends.
The Spotify Island experience page reads:
Welcome to Spotify Island. Your next adventure awaits!
👨‍🎤 Meet your favorite artists!
🎵 Play with sounds!
🧭 Explore quests!
🦋 Collect special merch!
🥰 Have fun and be kind!
✨ The possibilities are endless!
Upon loading into the island, players can follow a path to collect items and explore sounds. There are a few in-game achievements to unlock by participating in the in-game events and interacting with various instruments and items around the island. Listen to some in-game music while you explore what Spotify Island has to offer.
Mainly, you'll be aiming to collect hearts around the island. Collect hearts and use them at the in-game shop to buy new moves, effects, and unique avatar items. Players can use Roblox to pick up unique accessories and emotes, including:
Butterfly Wings – SUNMI Back Accessory (120 Robux)
Gashina – SUNMI Emote (140 Robux)
Tail – SUNMI Back Accessory (100 Robux)
SUNMI's Bass Guitar Back Accessory (110 Robux)
Spotify isn't the first major company to partner with Roblox. Previous collaborations include Roblox working with Chipotle, Logitech, SEGA, and Hasbro, to name a few. We anticipate many more brands will look to tap into Roblox's billion+ users worldwide.
Currently, Spotify Island sits at around 10,000 concurrent players and an 85% rating, which is impressive numbers for a first-day release.