The Survival Game is a Roblox survival experience where players attempt to survive a harsh medieval world. You'll need to find food, build shelter, and create a kingdom with other players to survive at all costs. To help you out, we have The Survival Game map that shows all the game's important resource locations and NPCs.
Players can refer to the map to find all the Stone, Coal, Copper, Iron, and Blue Steel locations inside The Survival Game. New versions of the map are released often, so feel free to bookmark this page and check back after any updates if you want the latest copy.
Roblox The Survival Game Map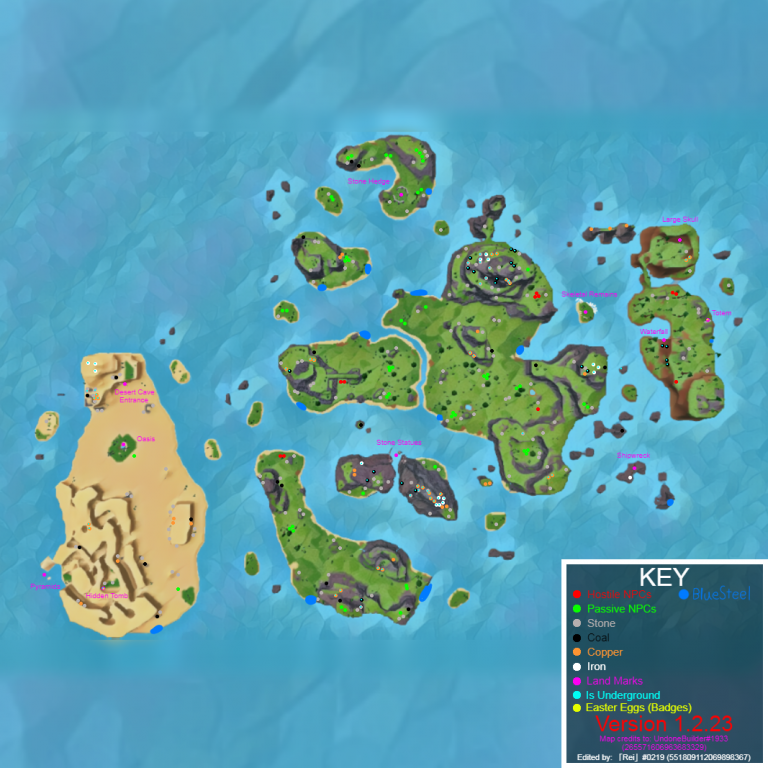 The Survival Game map is currently on version 1.2.23, which is compatible with [? Ballista!] The Survival Game [BETA]. Tap on the map above to view it in full size.
For more guides, content, and walkthroughs, visit our The Survival Game section. You can also check out our Roblox section for more guides, codes, and other content for your favorite Roblox experiences.