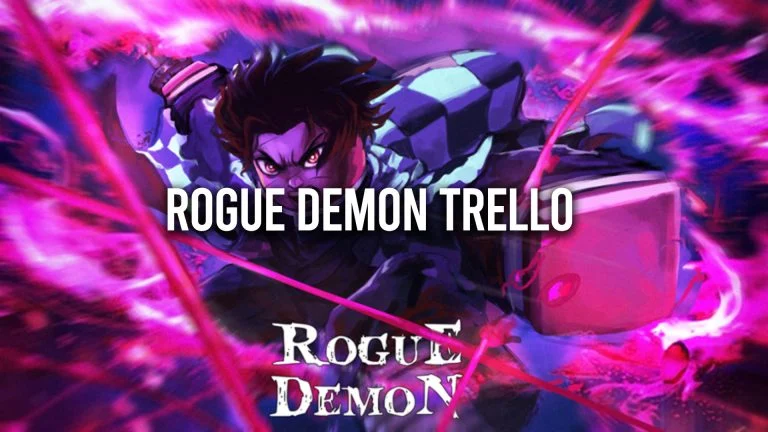 Rouge Demon, developed by TS Industries, is a Roblox Experience based on the popular anime Demon Slayer. Rouge Demon is an Anime Battle Arena game where you take on other players using your chosen character and defeat them in battle. Whether you want to queue in Ranked or Duel mode, Rouge Demon is getting better with every update. If you're already addicted to the game, you should check out the Trello and Discord to get more information on how to dominate.
You can also see our Rouge Demon Codes page to get free coins and boosts so that you can become the best player on the server.
Rogue Demon Trello Link
The Rogue Demon Trello link is: https://trello.com/b/MlE5DWLx/rogue-demon-early-testing
You'll be able to find a ton of information in the Rogue Demon Trello link, including the game mechanics, controls, move sets, game modes, breathing styles, NPCs, and even more.
Rogue Demon Discord Server
The Rogue Demon Discord server link is: https://discord.com/invite/87nKwsZssY
If you want to connect with fellow Rouge Demon players, you need to join their Discord server. There, you'll get even more information on the game and find other players you can get to know to share strategies and tactics.
Rogue Demon Wiki?
There is no official wiki for Rogue Demon that is managed by the game developers. However, the Trello board and Discord server are where you will find most, if not all, of the information you need to know about the game. Players can also follow the developers on social media. Follow the links above to join both Trello and Discord to get started.
You can visit the Rogue Demon page on Roblox to play the game. You can get more Trello links and codes for your favorite games in our Roblox guides wiki.