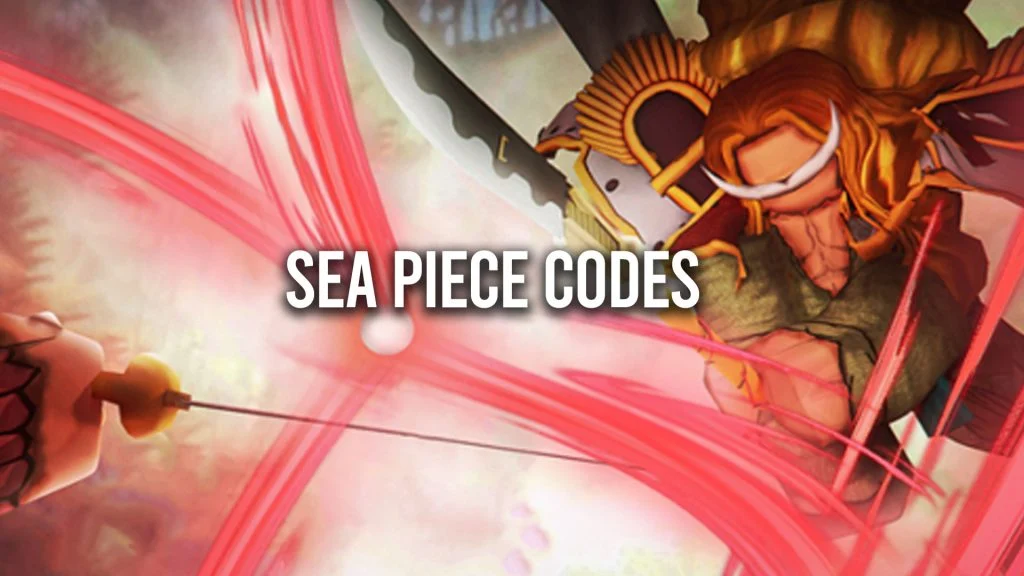 Roblox players love their anime games, especially those inspired by One Piece, the popular Japanese anime TV series. A newer game that is based on this anime is Sea Piece, an experience developed by Mvngo DEV for the Roblox platform. In this game, players can complete quests and collect Fruits to unleash unique abilities and more power.
Use the Sea Piece codes list below to get some free in-game rewards, such as boosts, beli, and stat resets. Beli is the game's currency, and you can use it to buy Fruits from the Fruit Dealer. Codes don't last forever, so bookmark this page and check back soon for updates if you don't want to miss out.
Speaking of becoming more powerful, see how strong you can get in Roblox with our Buffman Simulator codes list.
February 3 2023: We checked for new Sea Piece codes.
Sea Piece Codes
Active Sea Piece codes:
WORLDS2022!: 25 Candy
AWAKENEDMOCHI!: 25 Candy
CommonW: 100 Candy
40kBigOnes: 50 Candy
SOUL: 666K Beli
HappySpooktober: 666K Beli
Expired Sea Piece codes:
BackToSchoolNerds
Update4!
Update3!
fishlol
caughtemlackin
SECONDSEA!
Billionare!
Update8!
Update7!
Millionare!
Update6!
Update5!
What are Roblox Sea Piece Codes?
Sea Piece codes are promotions given out by the game developer. These limited-time codes can be redeemed for free in-game boosts for beli, boosts, and stat resets. Codes expire quickly, so check for new ones often to avoid missing out on freebies.
How do I redeem codes for Sea Piece?
To redeem codes for Sea Piece:
Launch Sea Piece on the Roblox platform.
Click on the Twitter icon on the right side of the screen.
Enter a working code into the code redemption box.
Press the Redeem button and enjoy your free rewards.
How do I get more Sea Piece codes?
The best way to get new codes for Sea Piece is by following the Sea Piece Roblox page. You can also join the Sea Piece Discord to stay up-to-date with any announcements. We monitor all the known code sources here and add them to our code wiki for your convenience, so follow along if you never want to miss out on freebies.
To play Sea Piece, download the Roblox application from Google Play and the App Store.