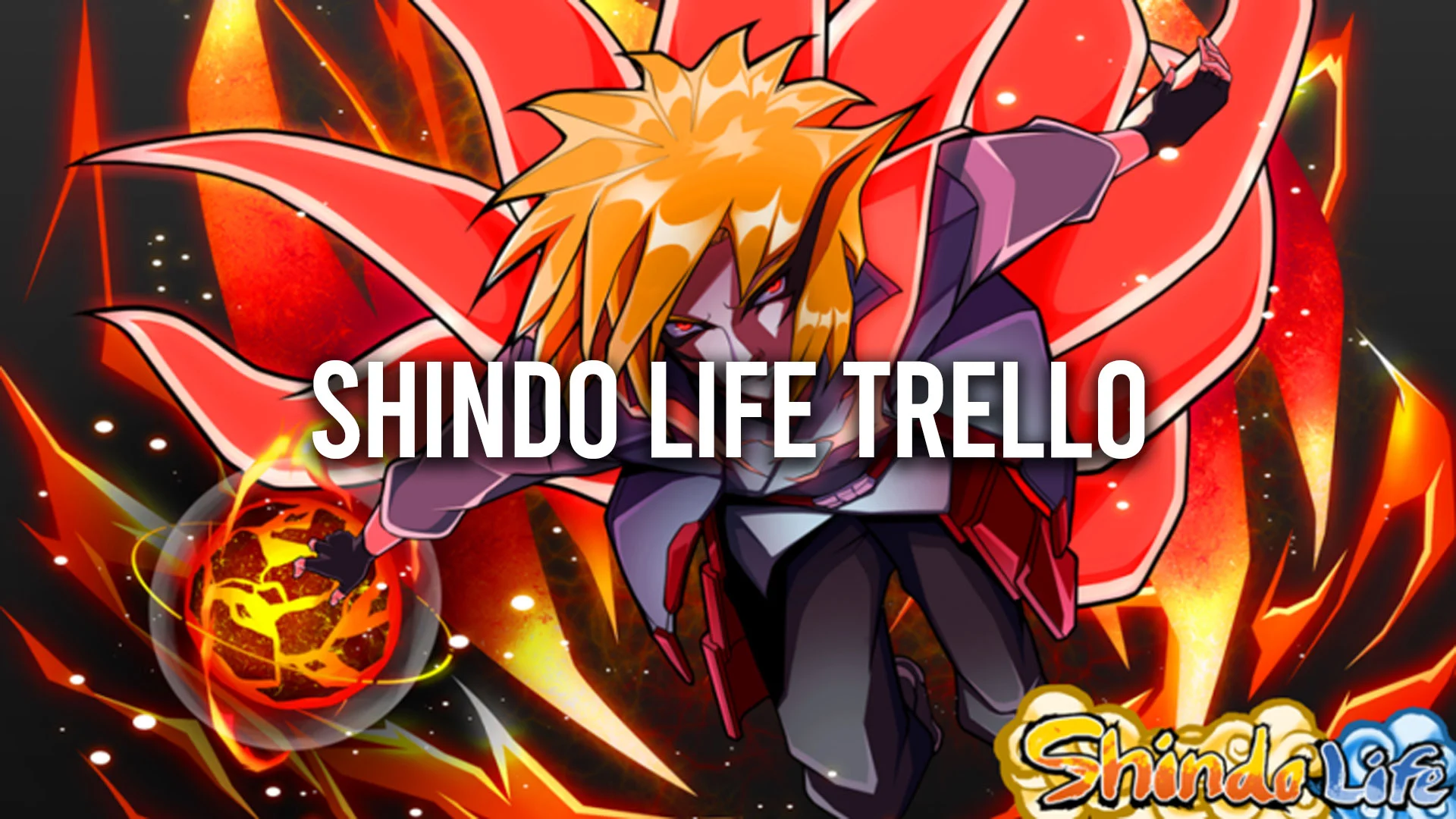 Shindo Life is a Roblox Experience developed by RELL World, based on the Naruto anime universe. In Shindo Life, you can use unique abilities to destroy enemies. There's a lot to learn in the game, especially if you're new, and there's no better place to brush up on your knowledge than Trello and Discord.
Shindo Life Trello Link
The Shindo Life Trello link is: https://trello.com/b/92QPg7mq/shindo-life-the-trello
Many experiences in Roblox have a Trello, which helps the developer communicate with players and reveal their plans for the future. While Wikis are useful, Trello's are better because you can see what is upcoming in the game. The Shindo Life board has information about game commands, platforms, social links, cooldown information, balancing suggestions, and update information.
Shindo Life Discord Link
The Shindo Life Discord is: https://discord.gg/UhhJbBs
The above link is the official Discord. Avoid joining other servers claiming to give away free items or game passes.
Shindo Life Trello Guide
The Shindo Life Trello guide contains the following information:
Global Cooldown Information
Game Commands
Shindo Life Global Cooldown Information
GCD or Global Cooldowns are for moves to prevent spam and infinite combos.
Here are the Global Cooldowns for Shindo Life:
GCD1 = Stun
GCD2 = AutoDodge (allowed mid combo)/Iframe/counter/TP Counter
GCD3 = Aggro Clones
GCD4 = Dunk Slam Stun
GCD5 = Senko: Spirit Bomb / Senko: Storm / teleport spammables
GCD6 = Overpowered block breakers (VOID)
GCD7 = Companion Stun
GCD8 = Old Counter Global CD (Not used) (back to GCD2) (VOID)
GCD9 = Breakaway (Combo Breakaway)
GCD10 = (Not used) (VOID)
GCD11 = Close Range Jutsu Stun (VOID)
GCD12 = Jutsu Iframe/no-Iframe Counter
GCD13 = AOE Pull/Click Pull
You can use an Autododge (GCD 2) and Breakaway (GCD9) to get out of combos in Shindo. Counters (GCD 2) can't be used Mid Combo but are on the same Global Cooldown as dodges to prevent iframe spam. Certain frame and iframe moves are placed on GCD 12 (moves that aren't combo starts)
Shindo Life Game Commands
Here are the different Shindo Life game commands:
Open in-game commands: !cmds
Close in-game commands: !ccmds
That's everything you need to know about the Shindo Life Trello and Discord server. Check out our Roblox section if you don't want to miss out on free gems and other in-game goodies. Also, visit our Roblox guides wiki for more codes and Trello links for your favorite experiences.