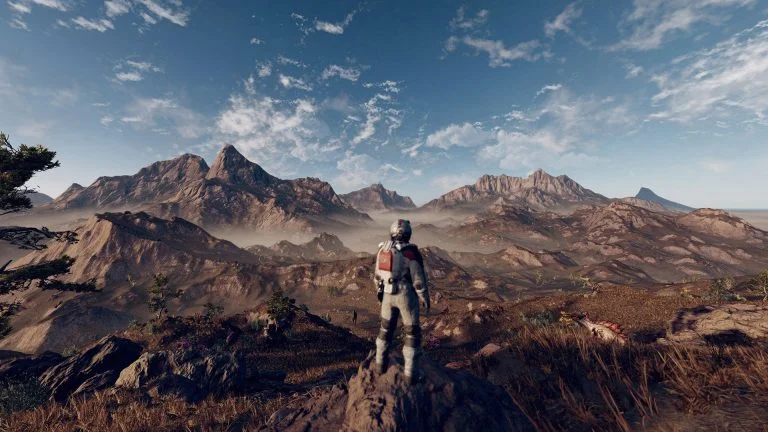 Starfield, developed by Bethesda Game Studios, announced that the highly-anticipated game is set to release sometime in the first half of 2023 for Xbox X|S and PC.
The anticipated release of Starfield just got another signal that the game is quickly approaching with the launch of the official support page. Along with an area to leave feedback, the page boasts a loose release window, stating that the game will be available to PC and Xbox gamers come June 2023.
If you've been waiting for the space epic, you're not alone. Officially announced at Bethesda's E3 Press Conference in 2018, players have been waiting at every turn for a drop of new information on the brand-new title.
Starfield is set in 2330, when humanity has ventured far into the cosmos. Like other flagship Bethesda titles such as The Elder Scrolls V: Skyrim and Fallout 4, the player must make choices through dialogue prompts and in-game actions, the results of which will forever shape the story and world you're living in.
You'll start as a space miner, travel through the solar system, and explore & discover mysteries in this brand-new IP.
Starfield Gameplay Reveal:
Wait, Wasn't the Starfield Release Date in November?
Yes, but if you didn't catch the news, Bethesda, developers of the game, announced on Twitter back in May that the game, along with their other title, Redfall, would be delayed. Originally scheduled to release in November of 2022, the game's release was pushed back so that the developers could create "the best, most polished versions" of each game before the official release.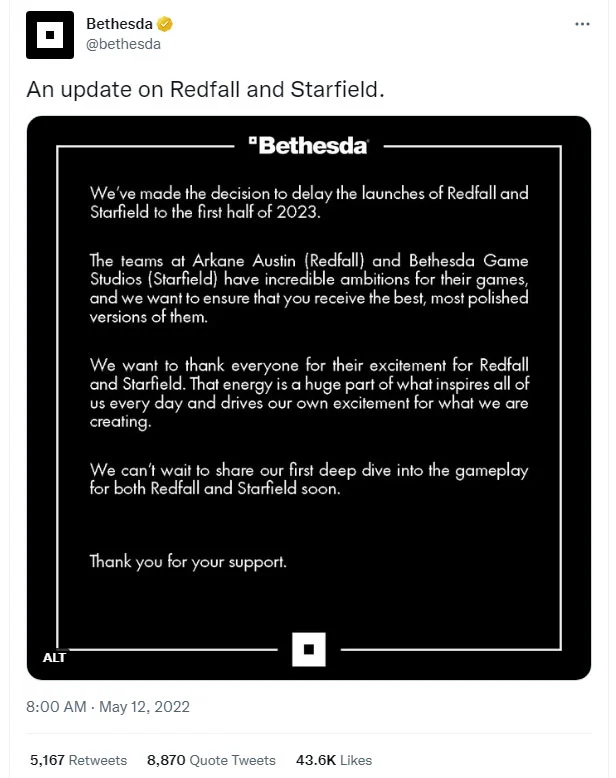 Players can wishlist Starfield on Steam.
For more gaming news, see our News Section.