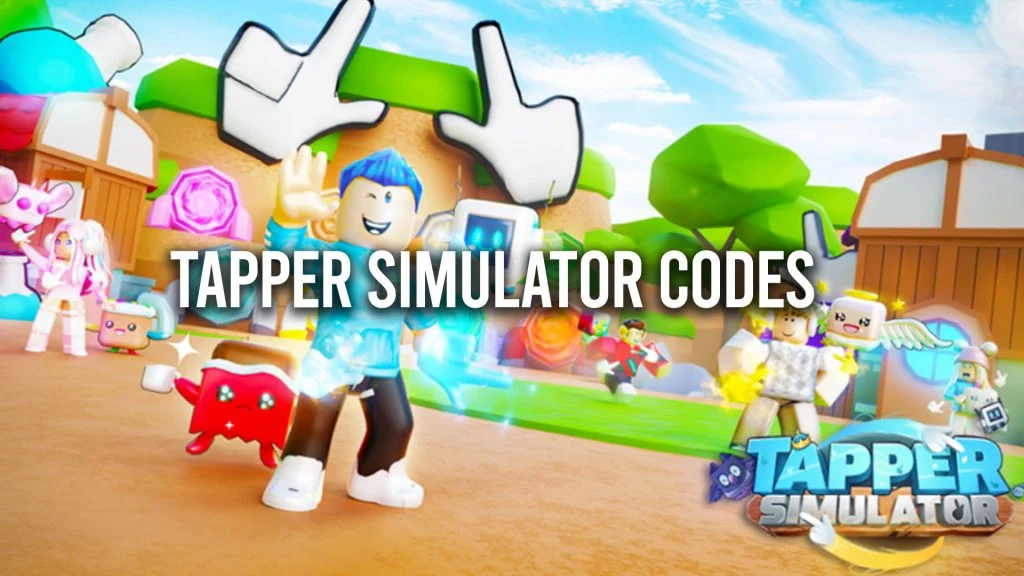 Do you love tapping games in Roblox? Tapper Simulator is an experience developed by Games But Blue for the Roblox metaverse. In this game, players click to earn taps and use the taps to buy and hatch new pets. Use your powerful pets to explore new islands, unlock wings, and craft more unique pets.
Use the Tapper Simulator codes list below to get some free in-game boosts, taps, pets, and more. The catch is that codes do not last forever, so if you want to take advantage of free boosts and pets, you'll need to act fast. Bookmark this page and check back daily for updates.
How about trying some Roblox crafting? Visit our Weapon Blacksmith Tycoon codes page for more in-game freebies.
January 29 2023: New update released. We are checking for Tapper Simulator codes.
Tapper Simulator Codes
Active Tapper Simulator codes:
Winter: 2 Luck Boost
Bosses: 20000 Diamonds
SPORTS: 2 Taps Boost
LUNAR: 2 Luck Boost
gears: 2 Taps Boost
SUNNY: 2 Taps Boost
luau: 2 Luck Boost
planets: 2 Luck Boost
turkey: 2 Luck Boost
toy: 2 Luck Boost
blackhole: 2 Taps Boost
5million: 2 Taps Boost
25klikes!: 2 Taps Boost
mars: 2 Taps Boost
moon: Auto Taps
earth: Diamonds Boost
gems plz: 5000 Diamonds
SPACE: 2 Taps Boosts
2M!: 2 Taps Boosts
SCARY: Luck Boost
25klikes!: 2 Taps Boosts
Fire: Luck Boost
1M: Luck Boost
launch day!: 2 Taps Boosts
Expired Tapper Simulator codes:
There are no expired codes at this time.
What are Roblox Tapper Simulator Codes?
Tapper Simulator codes are promotions given out by the game developer. These limited-time codes can be redeemed for free in-game items and boosts to help you get more taps. Codes expire quickly, so check for new ones often to avoid missing out on freebies.
How do I redeem codes for Tapper Simulator?
To redeem codes for Tapper Simulator:
Launch Tapper Simulator on the Roblox platform.
Press the three lines on the left of the screen to open the Menus.
Press the Twitter icon to open the codes page.
Enter a working code into the code redemption box.
Press the blue arrow button and enjoy your free rewards.
How do I get more Tapper Simulator codes?
The best way to get new codes for Tapper Simulator is by following the Tapper Simulator Roblox page. You can also join the Tapper Simulator Discord to stay up-to-date with any announcements. We monitor all the known code sources here and add them to our code wiki for your convenience, so follow along if you never want to miss out on freebies.
To play Tapper Simulator, download the Roblox application from Google Play and the App Store.