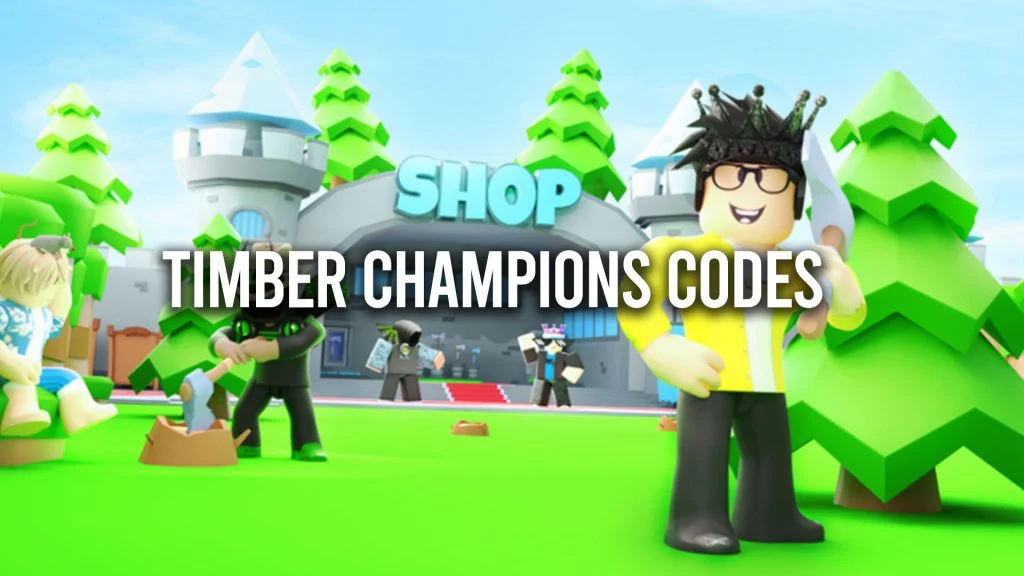 Want to become a master lumberjack in Roblox? Now you can, with Timber Champions, an experience developed by Powerful Studio for the Roblox platform. In this game, players can destroy trees to earn coins and use the coins to buy better axes and eggs to hatch new pets. You can explore new worlds and climb the leaderboards with your upgraded axe.
New players can explore our Timber Champions codes below to get free in-game boosts, coins, and limited-time items. Whether you're a newcomer to Timber Champions or need a little boost, these codes are sure to deliver. Make sure to bookmark this page and check back soon for updates!
Want to try a different Roblox game? Head over to our Swim Race Clicker codes page for more freebies. Visit our Roblox guides wiki page for more codes and walkthroughs for your favorite games.
February 3 2023: New update released. We added 1 new Timber Champions code.
Timber Champions Codes
The Timber Champions codes are:
mercury: 2 ultra lucky boost
moon: 2 ultra lucky boost
glitched: ultra lucky boost
nuclear: ultra lucky boost
hell: ultra lucky boost
2023: double luck boost
santa: double luck boost
christmas!: double coins boost
heaven: double luck boost
thanks20k: double damage boost
steampunk: double luck boost
samurai: double coins boost
10klikes: double luck boost
candy: double damage boost
5kthanks: double damage boost
release: double coins boost
These promotion codes are strings of letters and numbers given out by the game developer. Limited-time codes can be redeemed for free coins and boosts to help you upgrade your axe and chop down more trees. Codes expire quickly, so check for new ones often to avoid missing out on freebies.
Fans of the game can follow the page on Roblox to stay up-to-date with new codes. You can also follow the developers on Twitter, join the Timber Champions Discord server, and hop into the Roblox Group for more rewards, updates, and codes.
Redeeming Codes in Timber Champions
To redeem codes, load into the game and tap on the little shopping basket icon on the left side of the screen. This button opens up the Exclusive Shop menu. Scroll down to the bottom of the Shop, and you'll see a place to enter codes. Enter a working code from the list above into the code redemption box, and press the green play button to get your in-game rewards.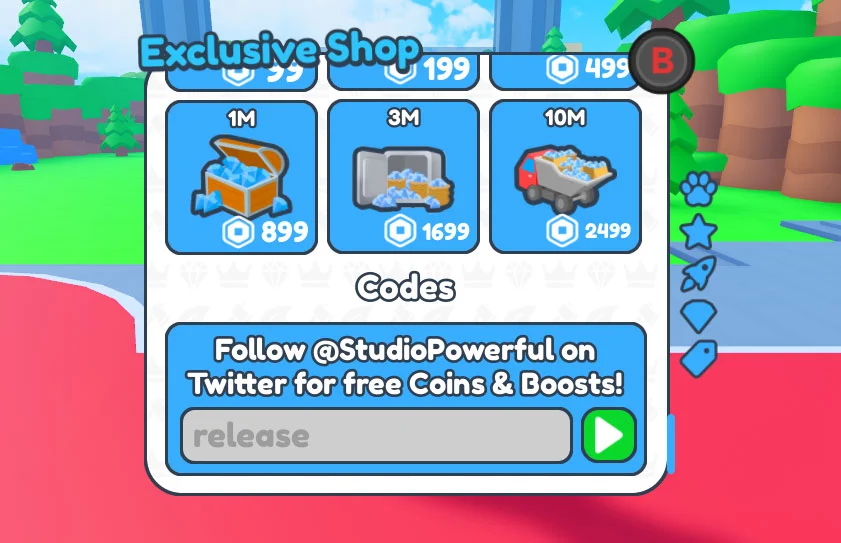 To play Timber Champions, download the Roblox application from Google Play and the App Store.