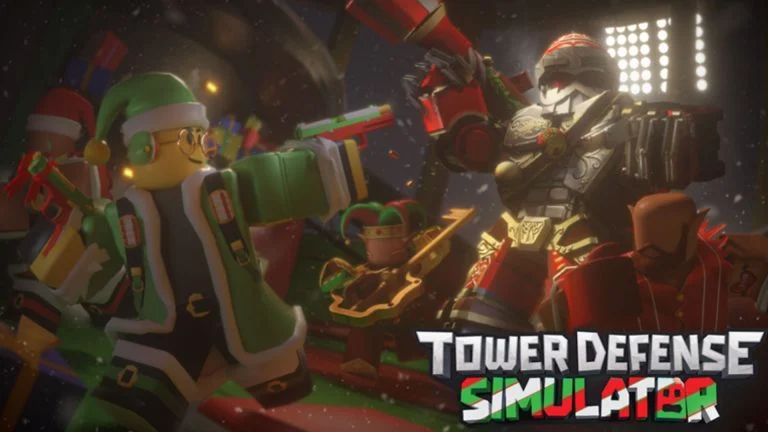 Tower Defense Simulator (TDS), the popular Roblox tower defense game, has just received its seasonal Xmas Update. The new update adds some exciting new content to the game, including a new event, tower, holiday skins, seven new maps, buffed towers, and more. Below, we have a list of all the changes transcribed from inside the game.
An unknown force has gotten into the minds of the Elves and turned them evil.. Stop the Elves from taking over Christmas in the "Violent Night" event, and recruit the Elf Camp tower!
Visit our Tower Defense Simulator codes page to take advantage of the latest freebies.
Tower Defense Simulator Xmas Update Patch Notes and Update Log (1.6.0)
Violent Night Event
24 New Waves
Use the matchmaking statue to spawn to play
Elf Camp (Tower)
Spawn an army of elves to defend your base
Earn by beating the Holiday event or buy the gamepass
New Shop & Inventory UI
New daily skins logic
New daily emotes logic
Improved UI for mobile users
New hotbar
Moved towers hotbar to inventory
Inventory is now accessible from the intermission lobby
Updated game UI to reflect new changes to lobby UI (hotbar, HP bar, etc)
Violent Night Season
Holiday Scout
Holiday Soldier
Holiday Shotgunner
Holiday Cowboy
Holiday Minigunner
Holiday Commander
Holiday Engineer
New Maps
Cataclysm (Remake)
Winter Bridges (Remake)
Winter Stronghold (Remake)
Iceville (Remake)
Crossroads (Remake)
Forest Camp (Remake)
Meltdown (New)
Unit Spawn Timer
Summoner towers will now display unit spawn time
Tower Changes
Buffed Demoman
Buffed Ranger
Buffed Engineer
Rebalanced Accelerator
Misc. Changes
Xmas Lobby and Intermission Lobby
New Music
Fixed Matchmaking
Cookie Scout Skin
Enabled Solo Matchmaking for VIP Servers
Added "Units Placed" Counter
Reduced Daily Skin Prices
Fixed Skin Crates (Cyber Medic, Military Demoman)
You can play Tower Defense Simulator via Roblox. For more Roblox coverage, news, and guides, visit our website's Roblox Section.