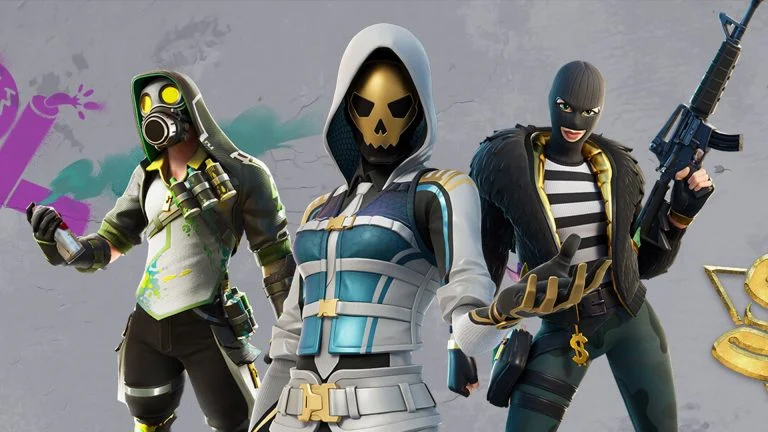 Epic just announced the launch of the Unreal Editor for Fortnite, paving the way for player-created custom games. 
Epic Games just dropped a bomb on all aspiring game creators by announcing the launch of the Unreal Editor for Fortnite. This new application on the Epic Games Store enables players to utilize the power of the Unreal Engine to import assets, VFX, and animations into the game, creating wholly unique experiences. 
According to the Unreal Editor for Fortnite page on the Epic Store,
"UEFN is designed to create experiences for Fortnite. This means every experience you create is published to the Fortnite platform, reaching a built-in audience of millions. To do this, UEFN combines the creation tools from Fortnite Creative with the Unreal Editor, enabling Unreal Engine creators to develop content for Fortnite using a familiar interface."
When Does Unreal Editor for Fortnite Release?
The highly-anticipated tool will release to the Epic Games Store on March 22, 2023. Players can wishlist the game to get notified when it releases. The following features will be included upon UEFN's release:
Create custom content with Modeling and Material tools.
Import meshes, textures, animations, and audio.
Use Niagara to create VFX effects.
Animate with Control Rig and Sequencer.
Design gameplay with Verse.
Build Landscapes to create and flesh out the environment.
Create larger experiences with World Partition.
Use Fab to discover and import assets.
Use Live Edit to collaborate in real-time with others.
Integrated Revision Control to collaborate with Unreal Revision Control
User Generated Content is a Proven Model
This isn't the first time that Fortnite is incorporating user-generated content or UGC into their game. For years they've given players the capability to create custom maps via the Fortnite Creative tool. However, the difference here is that the Unreal Engine for Fortnite provides players with a more robust toolset that lets them design their own game outside of Fortnite's constraints. 
Essentially, it lets players create their own game and upload it to the Fortnite marketplace for millions of people to see. Epic Games have powered a multitude of AAA games through its Unreal Engine platform, so a move like this seems right in their wheelhouse. 
The gaming industry is no stranger to UGC dominating the charts — as the highly-popular Roblox generated $2.2 billion in revenue in 2022 alone, according to Statista. Famously known for its UGC, Fortnite will look to provide an alternative to those seeking to design their own game.
One thing is certain: gamers' expansive creativity can't be underestimated, so the sky's the limit for what will be created on the platform. Let's just hope it doesn't devolve into a bunch of race-clicker games. 
For more news articles like this one, see our News Section.