If you've been looting enough in The Cycle Frontier, you'll probably have come across a few key cards on your raids. Players use key cards to unlock special loot rooms with high-quality loot. We've got the solution if you've got a Janitors Key sitting in your inventory and aren't sure what door to use it on. Read on to figure out where to use the Janitors Key in The Cycle Frontier.
Where to Find the Janitors Key in The Cycle Frontier
If you don't yet have the Janitors Key, you will have to get it first. The Janitors Key has a drop chance on both maps on Fortuna III. If you're fiending for the key, prioritize looting cases where the card spawns.
Get the Janitors Key in The Cycle Frontier in the following locations:
Briefcases
Safes
Luggage
Jackets
If you've been looking on Bright Sands forever with no luck, it makes sense since the Janitors Key is essentially useless on that map. Once you have the key, you'll want to raid Crescent Falls to use the key. See below for the precise location.
Where to Use the Janitors Key in The Cycle Frontier
The Janitors Key unlocks the special loot rooms in the basement of Starport Admin.
This is the exact location of the Janitors Key loot rooms in The Cycle Frontier: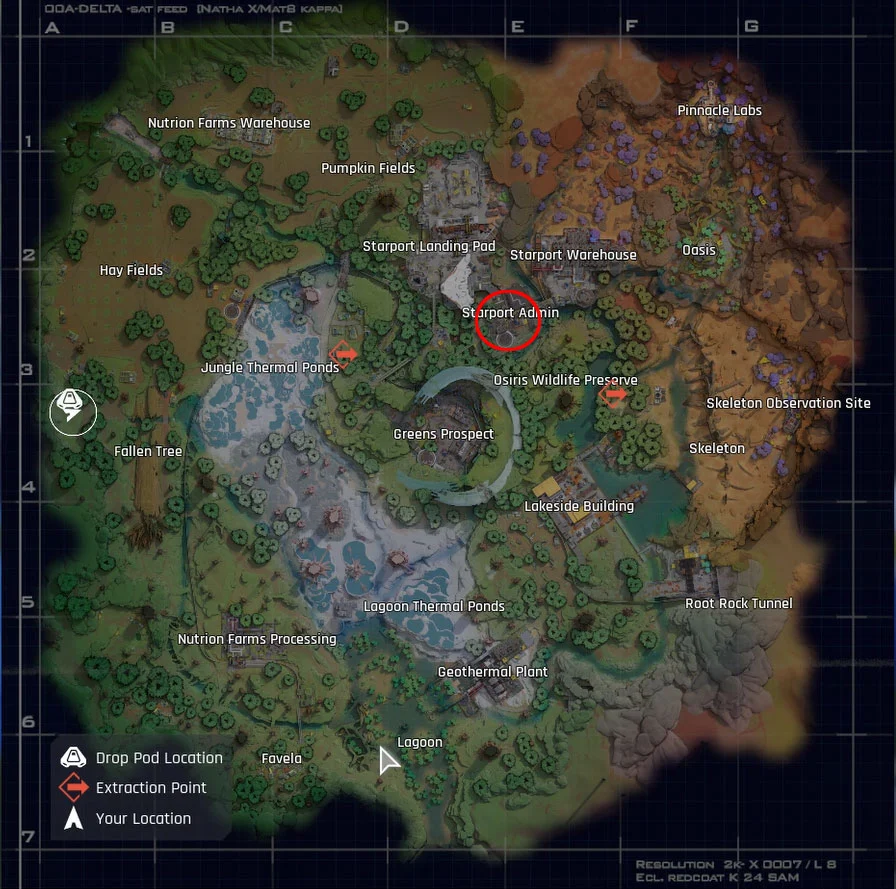 Once you drop down to the lowest level of the Starport Admin, 3 rooms are available for looting. 2 of the rooms contain mostly meds, and one administration room has a civilian locker and some briefcases. Keep in mind, every time you loot a room, you'll reduce the durability of your Janitors Key by 1.
Keep keys in your Safe Pockets. They hardly weigh anything and will allow you to access rooms as you raid across Fortuna III. You never know when an excellent looting opportunity might present itself, so you'll always want to be prepared with the correct keys as you're looting.
Are you looking for more guides and walkthroughs for The Cycle Frontier? Head to our The Cycle Frontier Section to stay up-to-date with the latest guides and how-to's.