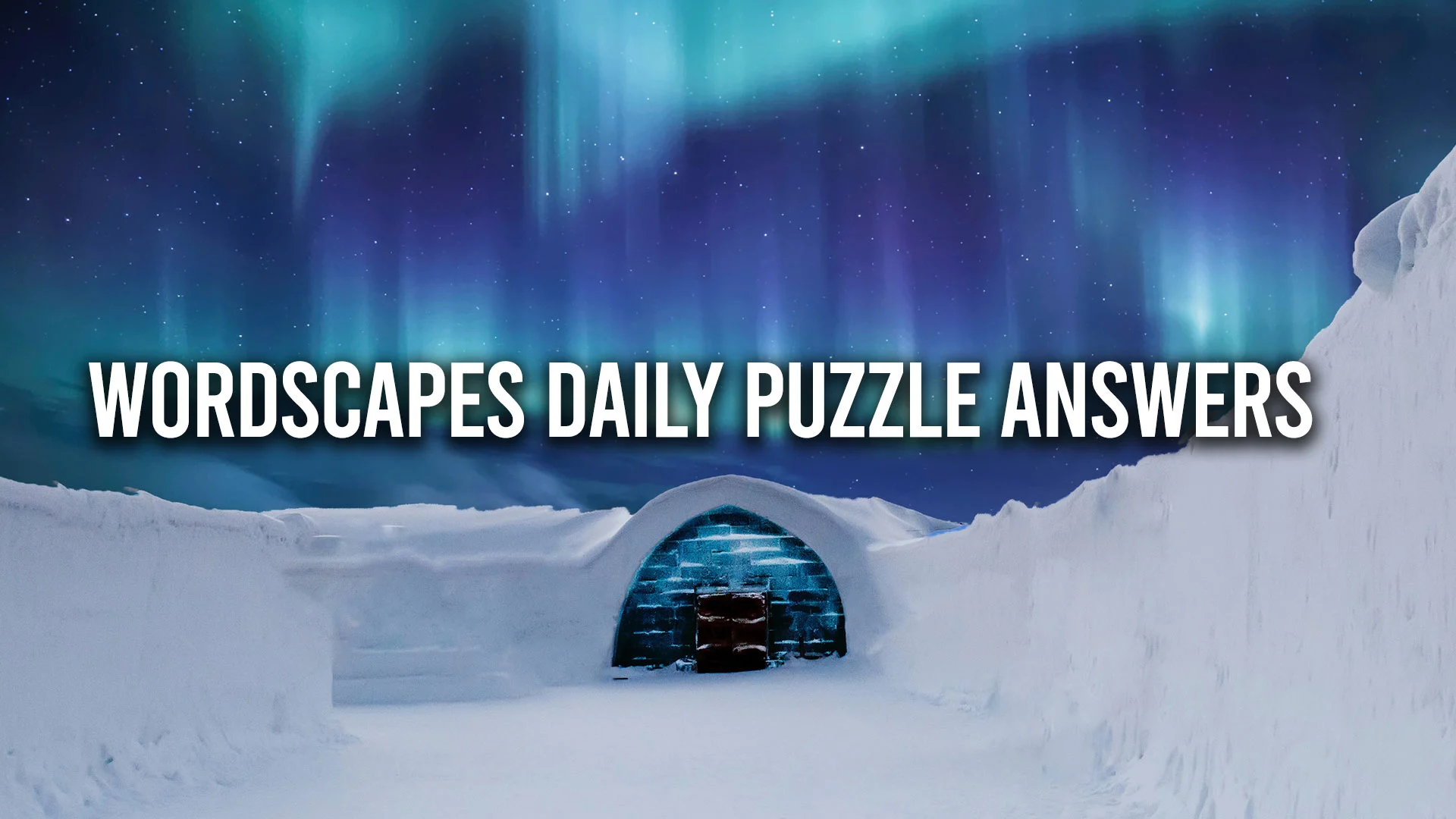 We're here to help you out with today's Wordscapes December 26 2022 daily puzzle answers. Today's puzzle has a total of 13 words, derived from 6 letters: O, T, I, P, T, E. Check out the answers below if you need any help.
We complete and post the daily puzzle every day, so check back later if you ever need help during your Wordscapes adventure. Bookmark our Wordscapes section if you ever need help with any future daily puzzles.
Wordscapes Daily Puzzle Answers December 26 2022
The answers to the Wordscapes daily puzzle on December 26 2022 are:
PET
PIE
PIT
POT
TIE
TIP
TOE
TOP
OPT
TOT
POET
TOTE
TIPTOE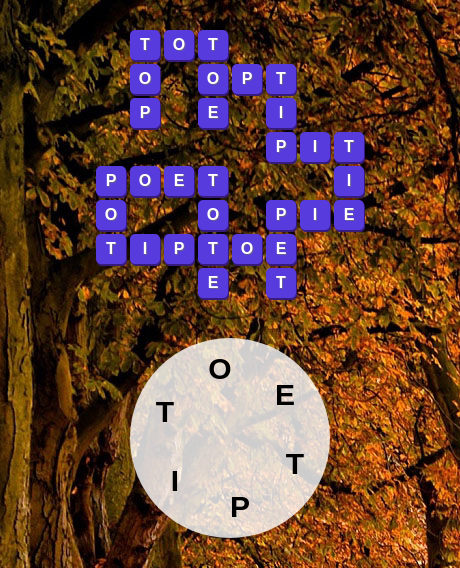 Wordscapes December 26 2022 Daily Puzzle Definitions
PET - a domestic or tamed animal kept for companionship or pleasure
PIE - a baked dish of fruit, or meat and vegetables, typically with a top and base of pastry
PIT - a large hole in the ground.
POT - a container, typically rounded or cylindrical and of ceramic ware or metal, used for storage or cooking
TIE - attach or fasten (someone or something) with string or similar cord
TIP - the pointed or rounded end or extremity of something slender or tapering
TOE - any of the five digits at the end of the human foot
TOP - the highest or uppermost point, part, or surface of something
OPT - make a choice from a range of possibilities
TOT - a very young child
POET - a person who writes poems.
TOTE - carry, wield, or convey (something heavy or substantial)
TIPTOE - walk quietly and carefully with one's heels raised and one's weight on the balls of the feet
Definitions via Oxford Languages.
That's everything you need to know about today's Wordscapes December 26 2022 daily puzzle answers. For more answers, guides, and puzzles, visit our website's word games section.
Wordscapes is available for Android and iOS devices on Google Play and App Store.