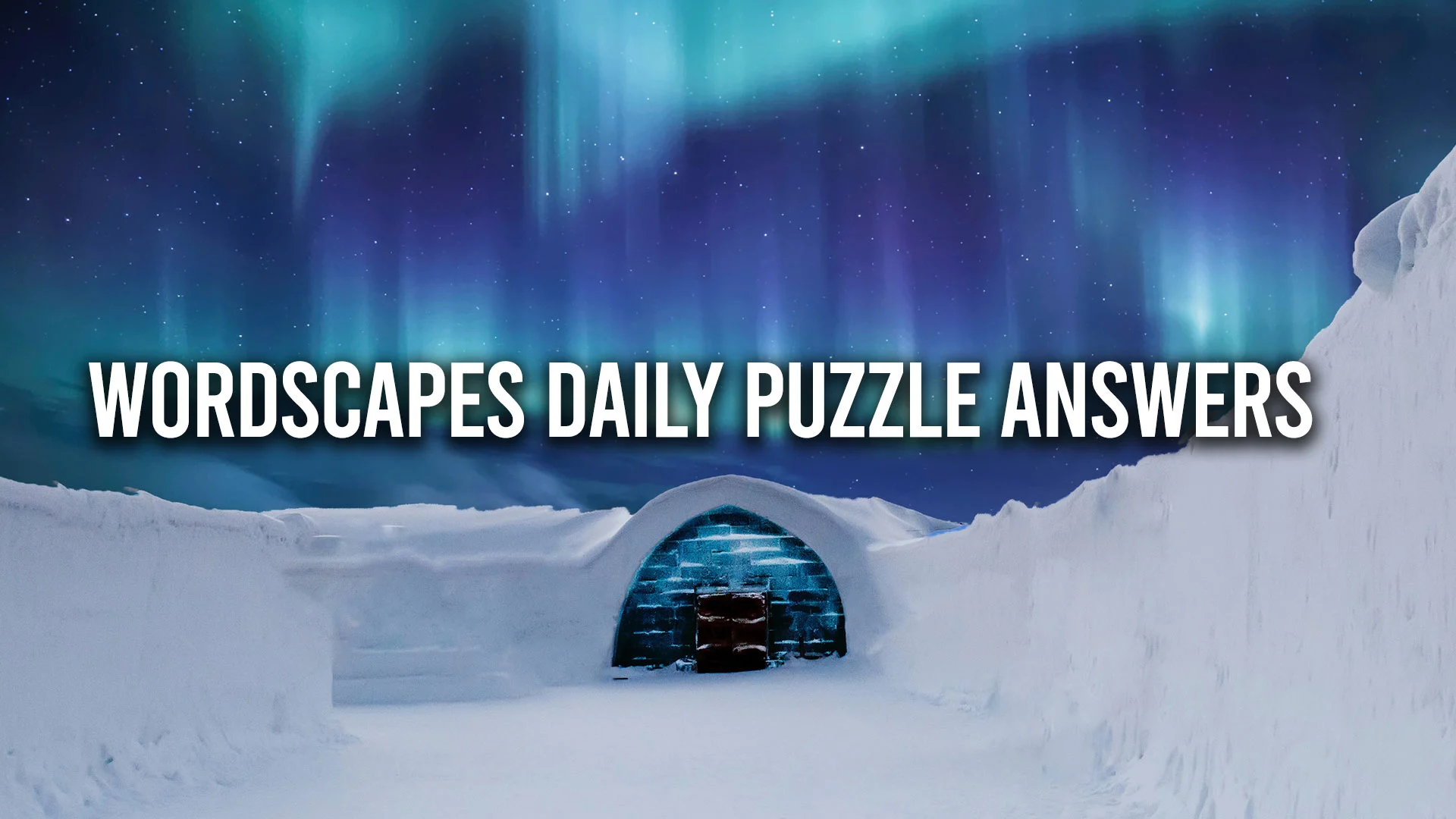 We're here to help you out with today's Wordscapes December 27 2022 daily puzzle answers. Today's puzzle has a total of 16 words, derived from 7 letters: G, U, E, G, G, L, A. Check out the answers below if you need any help.
We complete and post the daily puzzle every day, so check back later if you ever need help during your Wordscapes adventure. Bookmark our Wordscapes section if you ever need help with any future daily puzzles.
Wordscapes Daily Puzzle Answers December 27 2022
The answers to the Wordscapes daily puzzle on December 27 2022 are:
AGE
ALE
EGG
GAG
GAL
GEL
LAG
LEG
LUG
GLUE
GALE
LUGE
GAUGE
GULAG
GAGGLE
LUGGAGE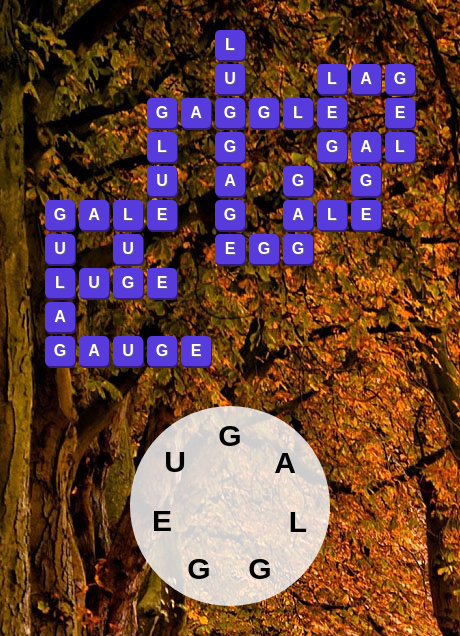 Wordscapes December 27 2022 Daily Puzzle Definitions
AGE - the length of time that a person has lived or a thing has existed
ALE - a type of beer with a bitter flavor and higher alcoholic content
EGG - an oval or round object laid by a female bird, reptile, fish, or invertebrate, usually containing a developing embryo. The eggs of birds are enclosed in a chalky shell, while those of reptiles are in a leathery membrane.
GAG - a piece of cloth put in or over a person's mouth to prevent them from speaking or crying out
GAL - a girl or young woman.
GEL - a thick, clear, slightly sticky substance, especially one used in cosmetic or medicinal products
LAG - fall behind in movement, progress, or development; not keep pace with another or others
LEG - each of the limbs on which a person or animal walks and stands
LUG - carry or drag (a heavy or bulky object) with great effort
GLUE - an adhesive substance used for sticking objects or materials together
GALE - a very strong wind
LUGE - a light toboggan for one or two people, ridden in a sitting or supine position.
GAUGE - an instrument or device for measuring the magnitude, amount, or contents of something, typically with a visual display of such information
GULAG - a system of labor camps maintained in the Soviet Union from 1930 to 1955 in which many people died.
GAGGLE - a flock of geese.
LUGGAGE - suitcases or other bags in which to pack personal belongings for traveling
Definitions via Oxford Languages.
That's everything you need to know about today's Wordscapes December 27 2022 daily puzzle answers. For more answers, guides, and puzzles, visit our website's word games section.
Wordscapes is available for Android and iOS devices on Google Play and App Store.