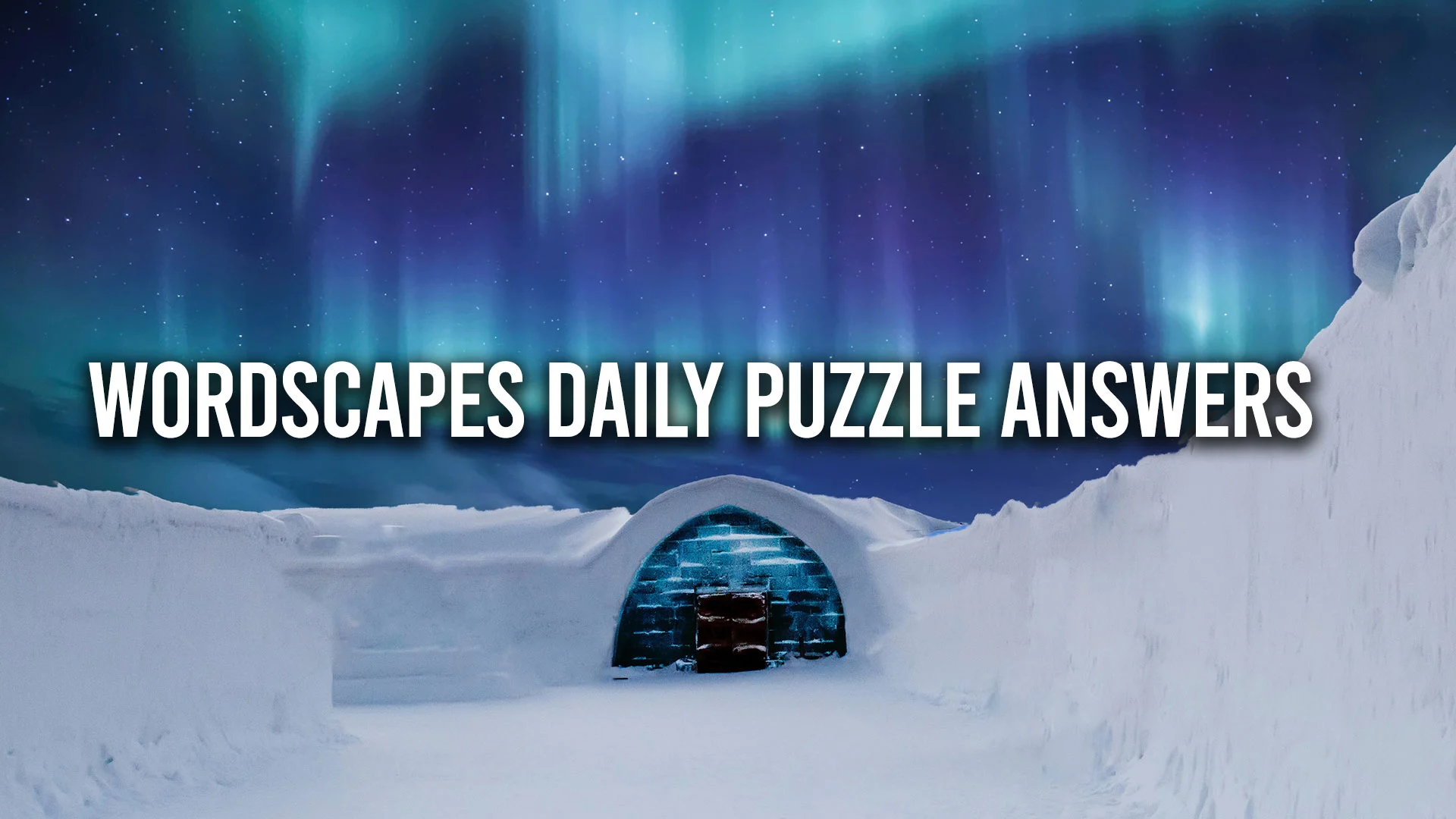 We're here to help you out with today's Wordscapes December 30 2022 daily puzzle answers. Today's puzzle has a total of 10 words, derived from 7 letters: C, O, A, N, C, I, E. Check out the answers below if you need any help.
We complete and post the daily puzzle every day, so check back later if you ever need help during your Wordscapes adventure. Bookmark our Wordscapes section if you ever need help with any future daily puzzles.
Wordscapes Daily Puzzle Answers December 30 2022
The answers to the Wordscapes daily puzzle on December 30 2022 are:
ACNE
CANE
COIN
CONE
ICON
NICE
ONCE
OCEAN
CANOE
OCEANIC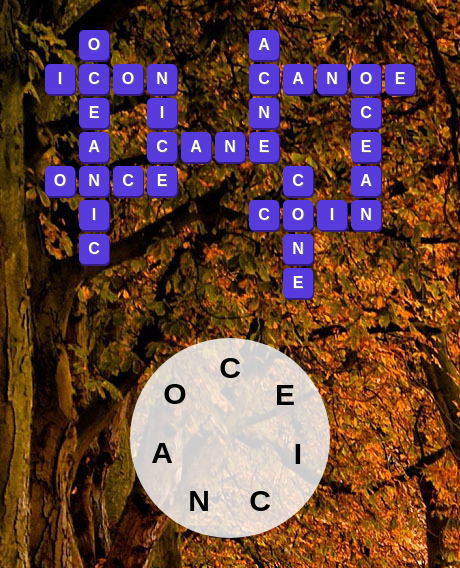 Wordscapes December 30 2022 Daily Puzzle Definitions
ACNE - the occurrence of inflamed or infected sebaceous glands in the skin; in particular, a condition characterized by red pimples on the face, prevalent chiefly among teenagers
CANE - the hollow jointed stem of a tall grass, especially bamboo or sugar cane, or the stem of a slender palm such as rattan.
COIN - a flat, typically round piece of metal with an official stamp, used as money
CONE - a solid or hollow object which tapers from a circular or roughly circular base to a point
ICON - a painting of Jesus Christ or another holy figure, typically in a traditional style on wood, venerated and used as an aid to devotion in the Byzantine and other Eastern Churches.
NICE - pleasant; agreeable; satisfactory
ONCE - on one occasion or for one time only
OCEAN - a very large expanse of sea, in particular each of the main areas into which the sea is divided geographically
CANOE - a narrow, keelless boat with pointed ends, propelled by a paddle or paddles.
OCEANIC - relating to the ocean
Definitions via Oxford Languages.
That's everything you need to know about today's Wordscapes December 30 2022 daily puzzle answers. For more answers, guides, and puzzles, visit our website's word games section.
Wordscapes is available for Android and iOS devices on Google Play and App Store.