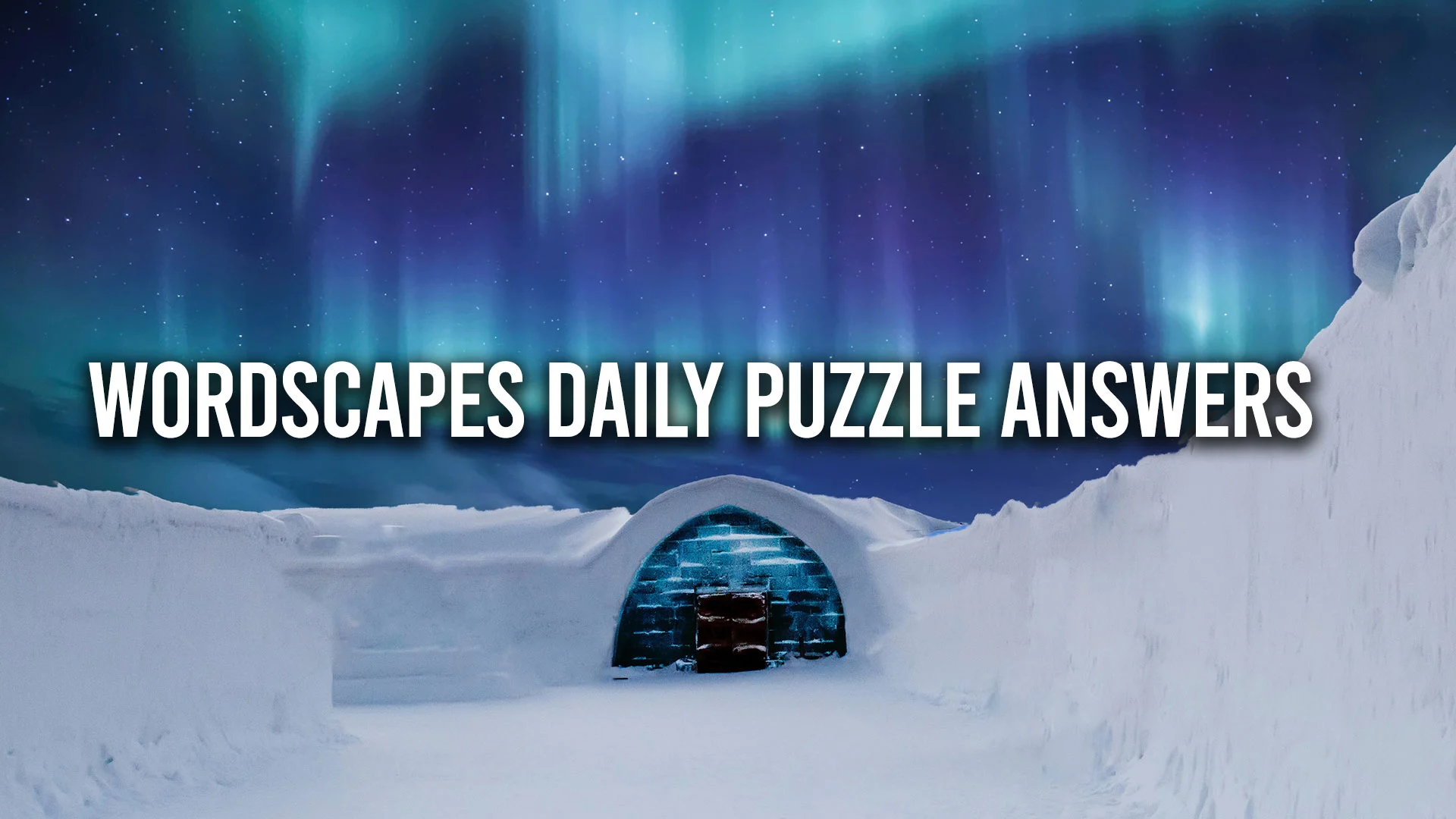 We're here to help you out with today's Wordscapes December 8 2022 daily puzzle answers. Today's puzzle has a total of 13 words, derived from 7 letters: C, S, L, Y, E, O, L. Check out the answers below if you need any help.
We complete and post the daily puzzle every day, so check back later if you ever need help during your Wordscapes adventure. Bookmark our Wordscapes section if you ever need help with any future daily puzzles.
Wordscapes Daily Puzzle Answers December 8 2022
The answers to the Wordscapes daily puzzle on December 8 2022 are:
SLY
SOY
YES
COY
CELL
LOSE
SELL
SOLE
YELL
CELLO
CLOSE
SOLELY
CLOSELY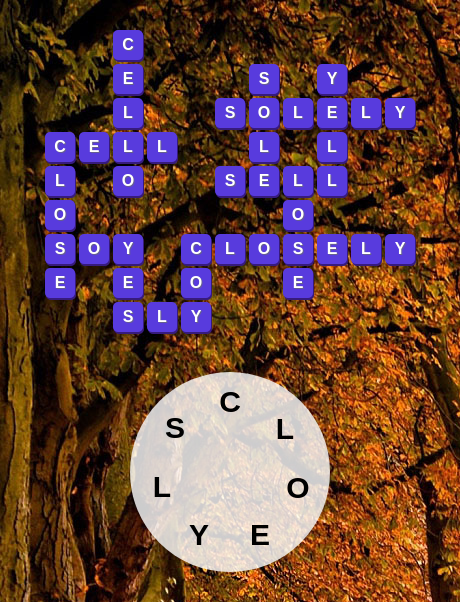 Wordscapes December 8 2022 Daily Puzzle Definitions
SLY - having or showing a cunning and deceitful nature
SOY - protein derived from soybeans, used as a replacement for animal protein in foods and fodder.
YES - used to give an affirmative response
COY - (especially with reference to a woman) making a pretense of shyness or modesty that is intended to be alluring
CELL - a small room in which a prisoner is locked up or in which a monk or nun sleeps
LOSE - be deprived of or cease to have or retain (something)
SELL - give or hand over (something) in exchange for money
SOLE - the undersurface of a person's foot
YELL - a loud, sharp cry, especially of pain, surprise, or delight; a shout.
CELLO - a bass instrument of the violin family, held upright on the floor between the legs of the seated player.
CLOSE - a short distance away or apart in space or time
SOLELY - not involving anyone or anything else; only
CLOSELY - with little or no space or time in between
Definitions via Oxford Languages.
That's everything you need to know about today's Wordscapes December 8 2022 daily puzzle answers. For more answers, guides, and puzzles, visit our website's word games section.
Wordscapes is available for Android and iOS devices on Google Play and App Store.