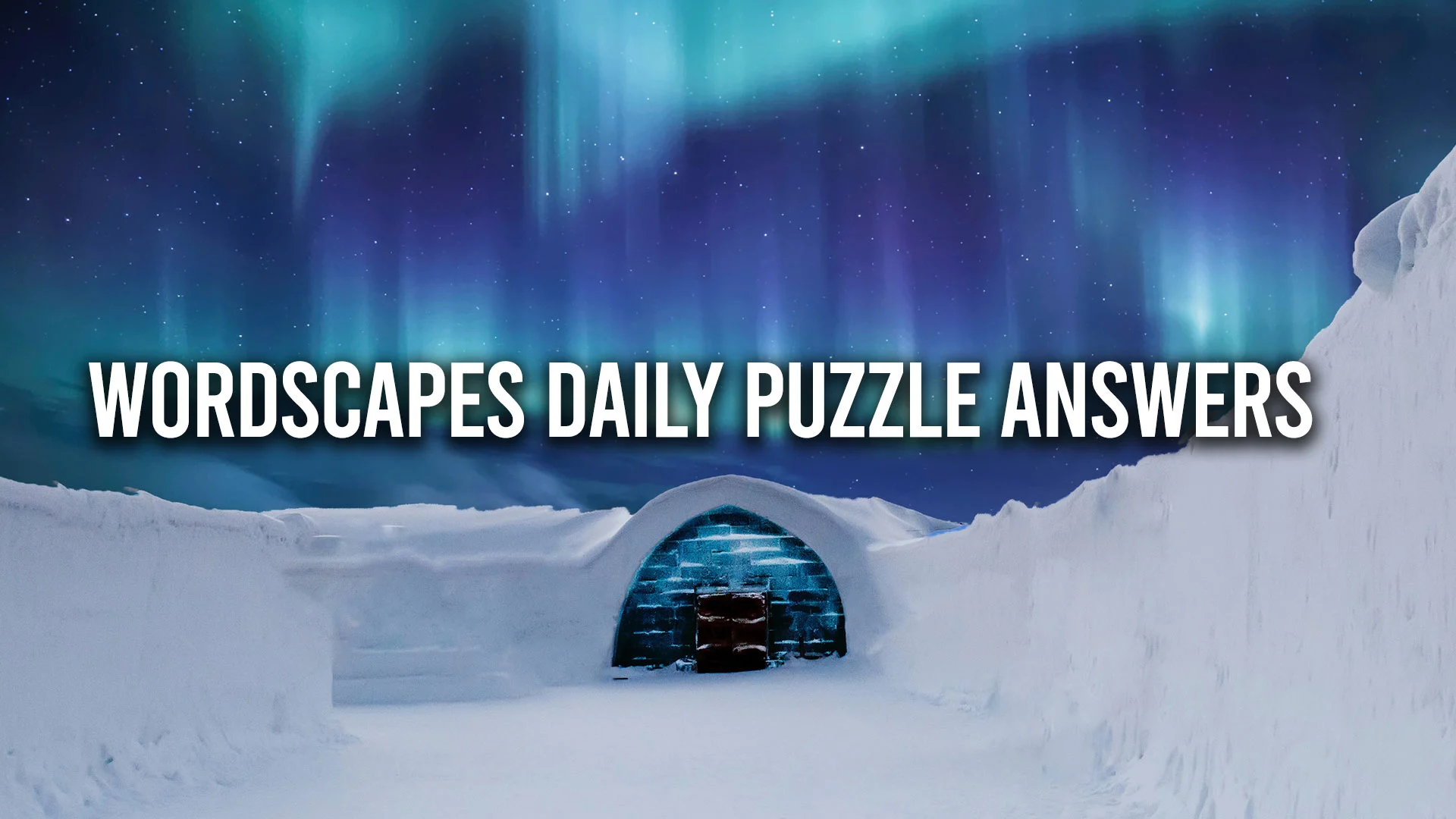 We're here to help you out with today's Wordscapes February 4 2023 daily puzzle answers. Today's puzzle has a total of 11 words, derived from 6 letters: S, Y, T, A, X, N. Check out the answers below if you need any help.
We complete and post the daily puzzle every day, so check back later if you ever need help during your Wordscapes adventure. Bookmark our Wordscapes section if you ever need help with any future daily puzzles.
Wordscapes Daily Puzzle Answers February 4 2023
The answers to the Wordscapes daily puzzle on February 4 2023 are:
ANT
ANY
SAT
SAY
TAN
TAX
NAY
SAX
STAY
NASTY
SYNTAX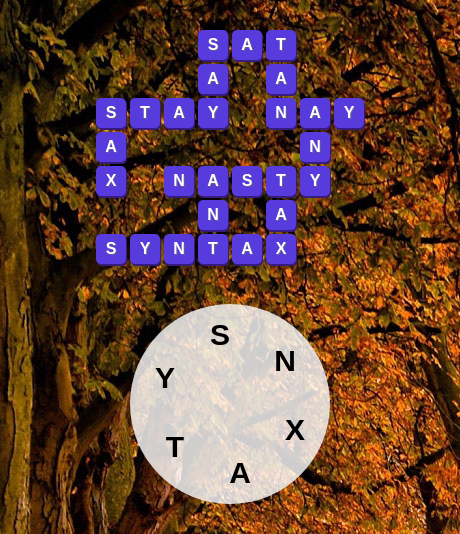 Wordscapes February 4 2023 Daily Puzzle Definitions
ANT - a small insect, often with a sting, that usually lives in a complex social colony with one or more breeding queens. It is wingless except for fertile adults, which often form large mating swarms, and is proverbial for industriousness.
ANY - used to refer to one or some of a thing or number of things, no matter how much or how many
SAT - a test of a student's academic skills, used for admission to US colleges.
SAY - utter words so as to convey information, an opinion, a feeling or intention, or an instruction
TAN - a yellowish-brown color
TAX - a compulsory contribution to state revenue, levied by the government on workers' income and business profits, or added to the cost of some goods, services, and transactions
NAY - or rather; and more than that (used to emphasize a more appropriate word than one just used)
SAX - a saxophone
STAY - remain in the same place
NASTY - highly unpleasant, especially to the senses; physically nauseating
SYNTAX - the arrangement of words and phrases to create well-formed sentences in a language
Definitions via Oxford Languages.
That's everything you need to know about today's Wordscapes February 4 2023 daily puzzle answers. For more answers, guides, and puzzles, visit our website's word games section.
Wordscapes is available for Android and iOS devices on Google Play and App Store.