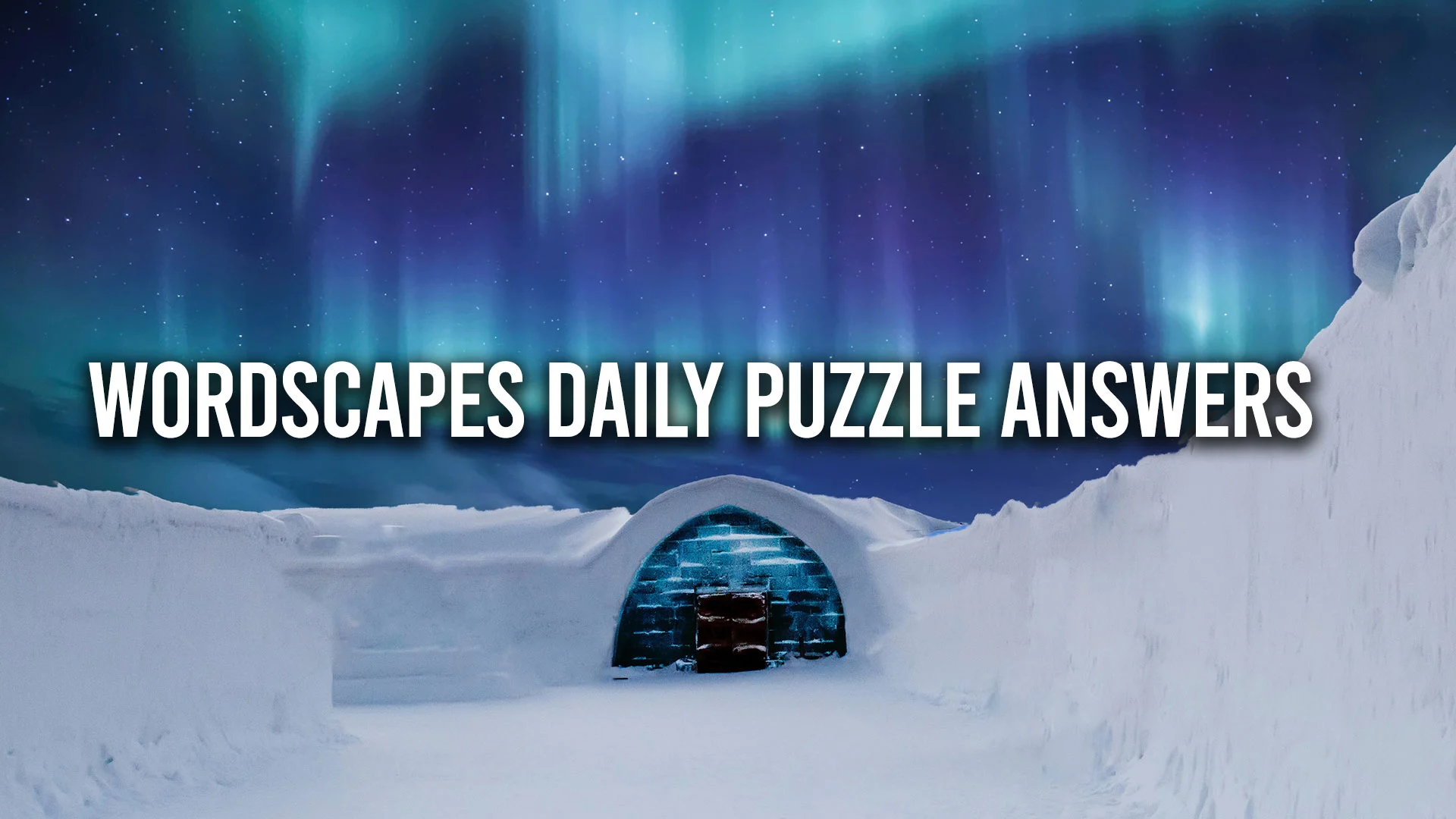 We're here to help you out with today's Wordscapes January 20 2023 daily puzzle answers. Today's puzzle has a total of 10 words, derived from 6 letters: E, D, T, S, E, L. Check out the answers below if you need any help.
We complete and post the daily puzzle every day, so check back later if you ever need help during your Wordscapes adventure. Bookmark our Wordscapes section if you ever need help with any future daily puzzles.
Wordscapes Daily Puzzle Answers January 20 2023
The answers to the Wordscapes daily puzzle on January 20 2023 are:
ELSE
LETS
SEED
SLED
TEES
LEST
EELS
STEEL
SLEET
ELDEST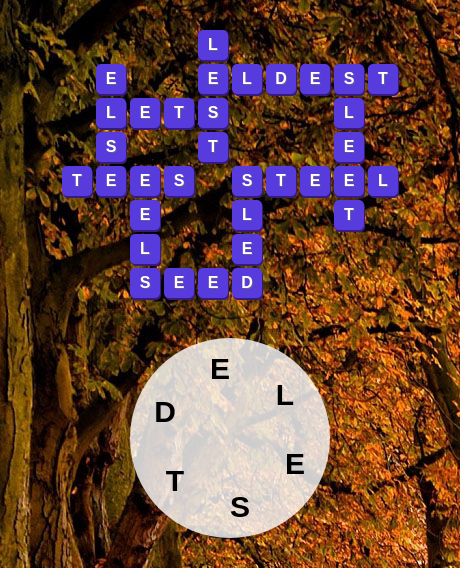 Wordscapes January 20 2023 Daily Puzzle Definitions
ELSE - in addition; besides
LETS - not prevent or forbid; allow
SEED - a flowering plant's unit of reproduction, capable of developing into another such plant
SLED - a vehicle, typically on runners, for conveying goods or passengers over snow or ice, either pushed or pulled, or drawn by horses, dogs, or a motor vehicle.
TEES - a river in northeastern England that flows southeast for 80 miles (128 km) to the North Sea at Middlesbrough.
LEST - with the intention of preventing (something undesirable); to avoid the risk of
EELS - a snake-like fish with a slender elongated body and poorly developed fins, proverbial for its slipperiness.
STEEL - a hard, strong, gray or bluish-gray alloy of iron with carbon and usually other elements, used extensively as a structural and fabricating material
SLEET - a form of precipitation consisting of ice pellets, often mixed with rain or snow
ELDEST - (of one out of a group of related or otherwise associated people) of the greatest age; oldest
Definitions via Oxford Languages.
That's everything you need to know about today's Wordscapes January 20 2023 daily puzzle answers. For more answers, guides, and puzzles, visit our website's word games section.
Wordscapes is available for Android and iOS devices on Google Play and App Store.