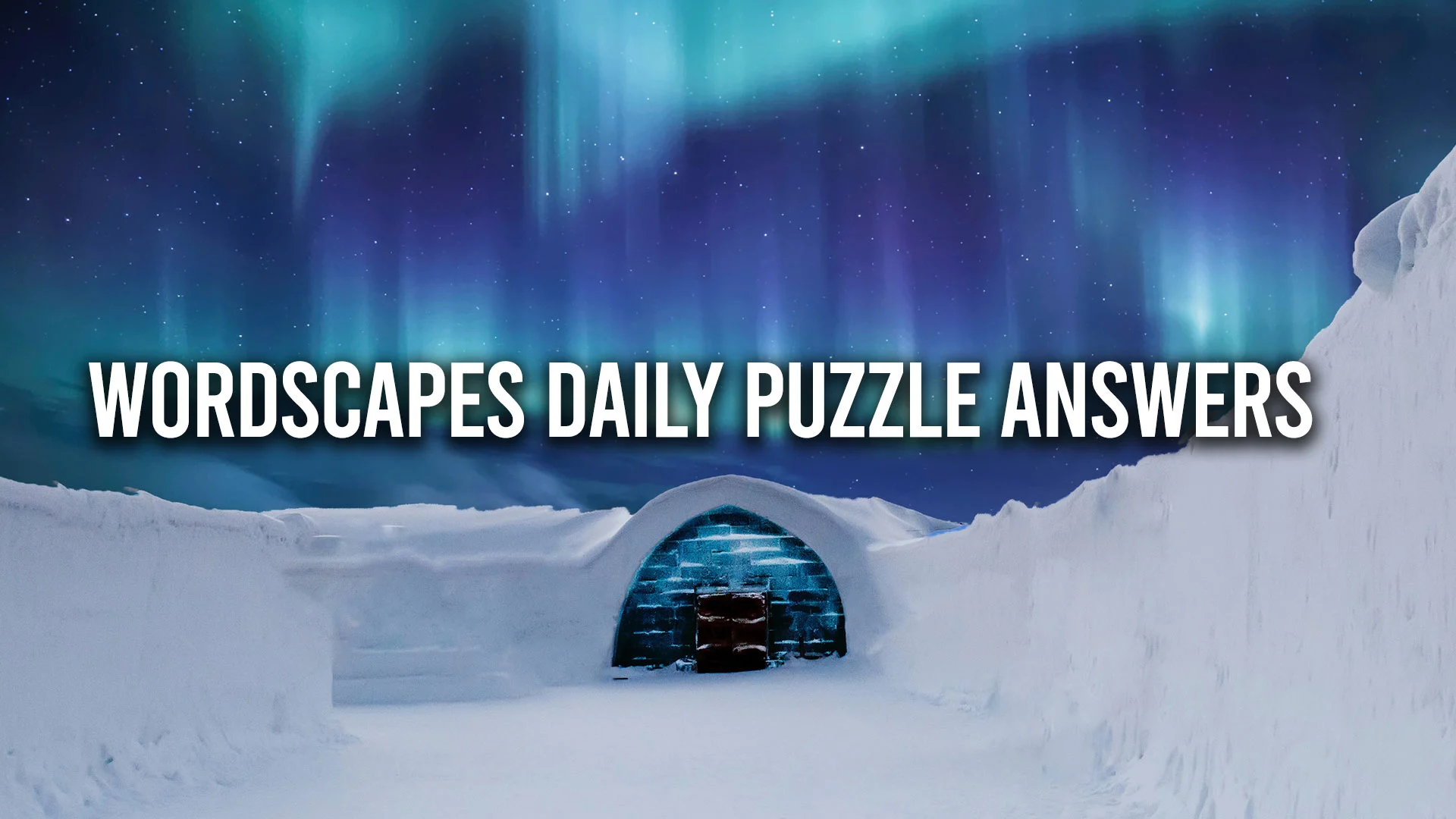 We're here to help you out with today's Wordscapes January 25 2023 daily puzzle answers. Today's puzzle has a total of 12 words, derived from 6 letters: I, D, E, C, E, T. Check out the answers below if you need any help.
We complete and post the daily puzzle every day, so check back later if you ever need help during your Wordscapes adventure. Bookmark our Wordscapes section if you ever need help with any future daily puzzles.
Wordscapes Daily Puzzle Answers January 25 2023
The answers to the Wordscapes daily puzzle on January 25 2023 are:
ICE
TEE
TIE
TIC
CITE
DICE
DIET
EDIT
TIDE
CEDE
EDICT
DECEIT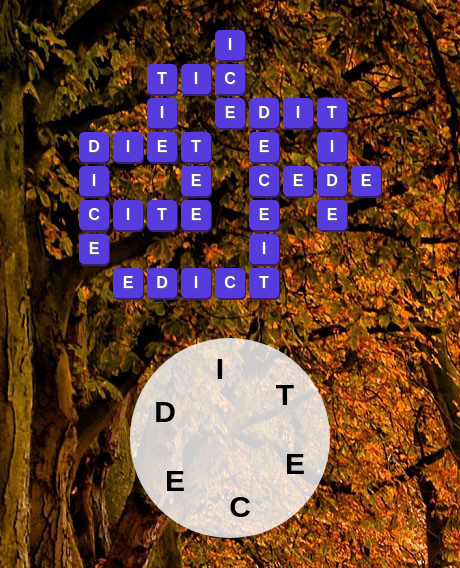 Wordscapes January 25 2023 Daily Puzzle Definitions
ICE - internal combustion engine.
TEE - the letter T, or a shape like that of a capital T.
TIE - attach or fasten (someone or something) with string or similar cord
TIC - a habitual spasmodic contraction of the muscles, most often in the face.
CITE - quote (a passage, book, or author) as evidence for or justification of an argument or statement, especially in a scholarly work
DICE - a small cube with each side having a different number of spots on it, ranging from one to six, thrown and used in gambling and other games involving chance.
DIET - the kinds of food that a person, animal, or community habitually eats
EDIT - prepare (written material) for publication by correcting, condensing, or otherwise modifying it
TIDE - the alternate rising and falling of the sea, usually twice in each lunar day at a particular place, due to the attraction of the moon and sun
CEDE - give up (power or territory)
EDICT - an official order or proclamation issued by a person in authority
DECEIT - the action or practice of deceiving someone by concealing or misrepresenting the truth
Definitions via Oxford Languages.
That's everything you need to know about today's Wordscapes January 25 2023 daily puzzle answers. For more answers, guides, and puzzles, visit our website's word games section.
Wordscapes is available for Android and iOS devices on Google Play and App Store.