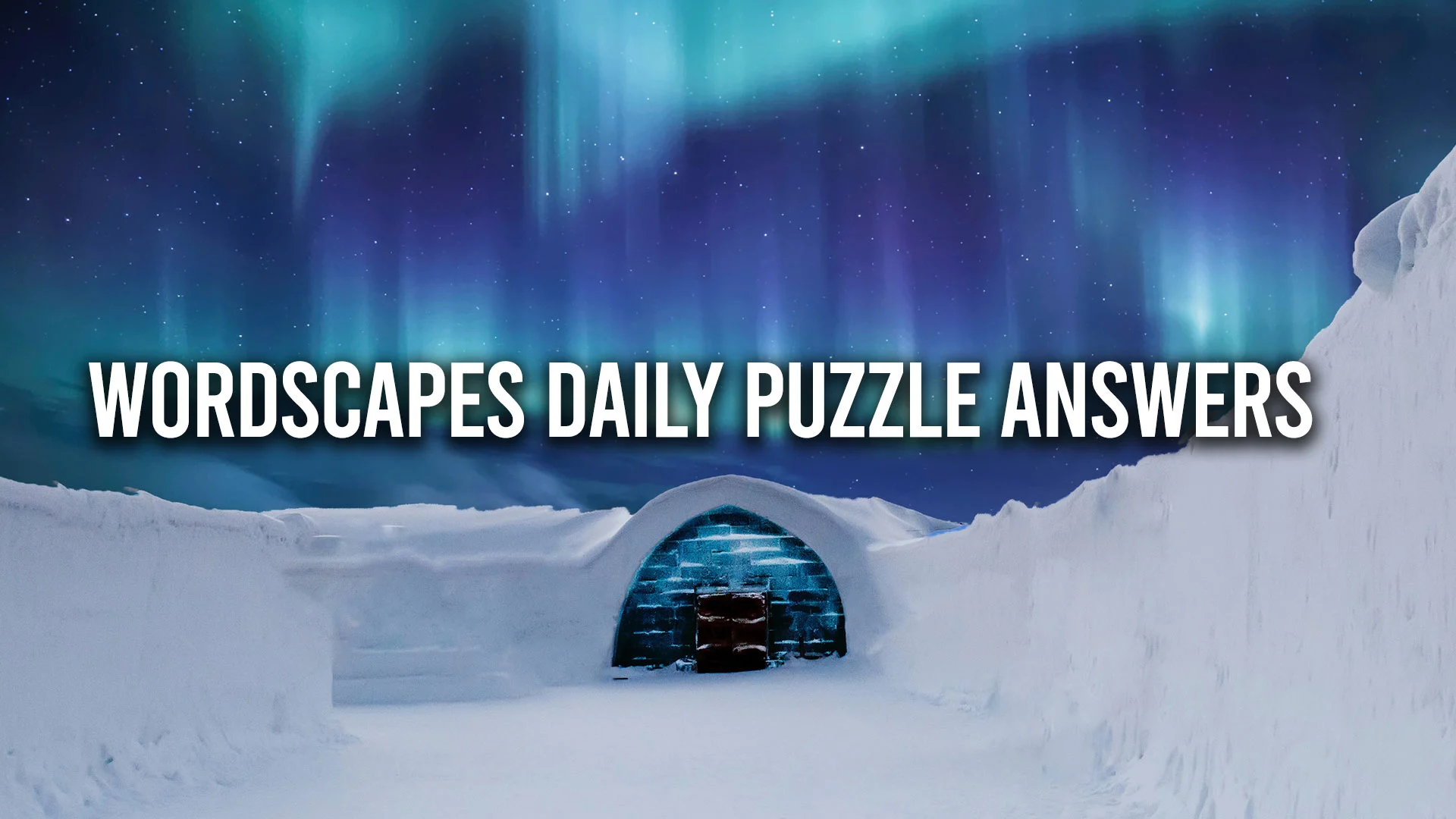 We're here to help you out with today's Wordscapes January 5 2023 daily puzzle answers. Today's puzzle has a total of 15 words, derived from 7 letters: O, M, E, V, R, R, E. Check out the answers below if you need any help.
We complete and post the daily puzzle every day, so check back later if you ever need help during your Wordscapes adventure. Bookmark our Wordscapes section if you ever need help with any future daily puzzles.
Wordscapes Daily Puzzle Answers January 5 2023
The answers to the Wordscapes daily puzzle on January 5 2023 are:
EVE
ORE
ERR
REM
EVER
MERE
MORE
MOVE
OVER
ROVE
VEER
ROVER
MOVER
REMOVE
REMOVER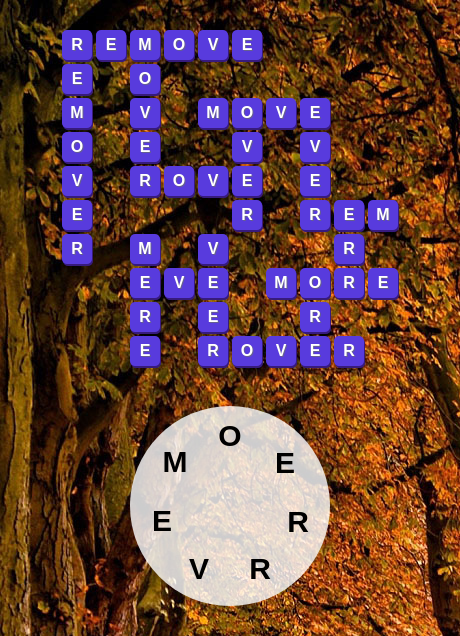 Wordscapes January 5 2023 Daily Puzzle Definitions
EVE - the day or period of time immediately before an event or occasion
ORE - a naturally occurring solid material from which a metal or valuable mineral can be profitably extracted
ERR - be mistaken or incorrect; make a mistake
REM - a unit of effective absorbed dose of ionizing radiation in human tissue, equivalent to one roentgen of X-rays.
EVER - at any time
MERE - that is solely or no more or better than what is specified
MORE - a greater or additional amount or degree of
MOVE - go in a specified direction or manner; change position
OVER - extending directly upward from
ROVE - travel constantly without a fixed destination; wander
VEER - change direction suddenly
ROVER - a person who spends their time wandering
MOVER - a person or thing in motion, especially an animal
REMOVE - take (something) away or off from the position occupied
REMOVER - There is no standard english definition for this word. Check out Urban Dictionary for another meaning.
Definitions via Oxford Languages.
That's everything you need to know about today's Wordscapes January 5 2023 daily puzzle answers. For more answers, guides, and puzzles, visit our website's word games section.
Wordscapes is available for Android and iOS devices on Google Play and App Store.